How to buy Eurocommercial Properties shares?
Eurocommercial Properties was founded in 1991 and has been listed on the Euronext Amsterdam for more than 20 years. Initially, Eurocommercial invested in real estate in numerous countries. Are you thinking about investing in Eurocommercial by buying shares? On this page, you can immediately see where to do this! You can also request the current stock price of Eurocommercial Properties here.
Where can you buy Eurocommercial stocks?
Do you want to buy Eurocommercial shares? You can directly trade in Eurocommercial stocks with one of these reliable brokers:

| Brokers | Benefits | Register |
| --- | --- | --- |
| | Buy Eurocommercial without commissions. Your capital is at risk. Other fees may apply. | |
| | Speculate with CFD's on increasing & decreasing prices of Eurocommercial! 82% of retail CFD accounts lose money. | |
| | Benefit from low fees, an innovative platform & high security! | |
| | Speculate on price increases and decreases of Eurocommercial with a free demo! | |
How can you actively invest in Eurocommercial Properties?
It can be very lucrative to trade in the Eurocommercial share. The Eurocommercial share is listed on the stock exchange. You can actively trade in the share by buying and selling CFDs at the right time. Plus500 offers CFD trading in Eurocommercial shares.
A big advantage of this broker is that you do not pay any fixed commissions, which means that you also earn money with a few shares in case of a small increase or decrease. You can actively try trading in shares completely free of charge at Plus500 with a demo. You can use the button below to open a free account:
Is it wise to invest in Eurocommercial?
Whether it is wise to invest in Eurocommercial depends very much on the economic climate. Eurocommercial is the perfect example of a cyclical share. Cyclical stocks move strongly with economic developments and often do well when the economy performs well and poor when the economy performs badly.
You saw this, for example, during the corona pandemic: because of the global lockdowns, almost all Eurocommercial's shopping malls had to close. This is bad for the profitability of the Eurocommercial share: when the shopping centres close, there is a good chance that Eurocommercial's tenants will go bankrupt. Moreover, it becomes more difficult to find new tenants.
During economic prosperity, Eurocommercial can increase rents. There is then sufficient demand for retail space, which can have a positive influence on the share price. A major threat to the future of Eurocommercial is the further growth of e-commerce. As more and more people shop online, the demand for offline stores will decrease. This is not favourable for the profitability of Eurocommercial.
Still, you don't have to stop buying Eurocommercial shares altogether: there are still plenty of possibilities! Especially in popular locations people still like to spend a day shopping. When incomes in the regions where Eurocommercial is active continue to rise, there is still plenty of room for growth. By timing your investments in Eurocommercial well, you can still achieve good results.
How to buy Eurocommercial stocks?
Do you want to buy Eurocommercial Properties shares? Then you need to go through a few simple steps:
Step 1: open an account with an online broker where you can buy Eurocommercial Properties stocks.
Step 2: use the search function within your broker account to buy the Eurocommercial stock.
Step 3: Use the buy button to buy Eurocommercial shares.
Step 4: select a market order to buy the stock at the current price or a limit order at a fixed price.
Step 5: Evaluate your investment in between to determine whether it is smart to hold your shares.
What does Eurocommercial invest in?
In the past, Eurocommercial still invested in office buildings. However, they have completely stopped doing so. Nowadays, Eurocommercial only invests in shopping centers. The staff makes sure that all rents are neatly paid. The company is also always looking for interesting new locations.
Eurocommercial Properties seems to do this well: the occupancy rate is often around 99%. However, the company is very cyclical. When the economy is in bad shape, shopping centres are more likely to become vacant. It is therefore not wise to invest heavily in the company if you think that the economy is not going to perform well in the future. Do you think the economy will grow in the near future? Then you can certainly consider investing in Eurocommercial!
Portfolio
Eurocommercial invests in France, among other countries. Eurocommercial opened their first branch there in 1992 with the acquisition of Les Atlantes shopping centre in Tours. In 1994, they made their first acquisition in Italy by acquiring Curno in Bergamo. From 2001 onwards, there was a shift to the Swedish market.
Today, Eurocommercial is the most experienced force of European investors with a huge portfolio of shopping centres, 39% of which are located in Italy, 36% in France, and 25% in Sweden.
This spread over different regions can make an investment extra interesting. When one region performs poorly, the negative results can often be absorbed by good results in another region.

Eurocommercial continues to grow
Even though competitors such as Wereldhave had to make substantial write-downs on shopping centres in the United Kingdom and the United States and, as a result, also had to reduce their dividend substantially, Eurocommercial Properties is still going strong.
The direct investment result, which is calculated by reducing the rental income by the costs, increases over a longer period.
Little more Dutch
Eurocommercial is still headquartered in Amsterdam, but since May 2010, the fund no longer focuses on the Dutch market. They mainly focus on real estate in northern Italy, France, and Sweden. The value of properties in Italy has decreased slightly, but this was more than offset by the higher valuations in France and Sweden.
Author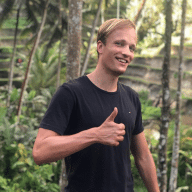 About
When I was 16, I secretly bought my first stock. Since that 'proud moment' I have been managing trading.info for over 10 years. It is my goal to educate people about financial freedom. After my studies business administration and psychology, I decided to put all my time in developing this website. Since I love to travel, I work from all over the world. Click here to read more about trading.info! Don't hesitate to leave a comment under this article.