How to invest in copper (2023) – buy copper shares
Copper might be an interesting commodity for investors in the year 2023. In this article, we will discuss everything you need to know about investing in copper and copper stocks.
How to invest in copper?
Method 1: Copper stocks
You can indirectly invest in the price developments of copper is by buying shares of companies that are active in copper production. Later in the article, we will discuss in detail which copper stocks you can invest in.
It is important to remember that the stock prices of copper companies are not directly related to the price of copper. The performance of a company has a significant impact on the financial results. The overview below shows the brokers with which you can invest in copper stocks:

| Brokers | Benefits | Register |
| --- | --- | --- |
| | Buy copper without commissions. Your capital is at risk. Other fees may apply. | |
| | Speculate with CFD's on increasing & decreasing prices of copper! 82% of retail CFD accounts lose money. | |
| | Benefit from low fees, an innovative platform & high security! | |
| | Speculate on price increases and decreases of copper with a free demo! | |
Method 2: ETFs and ETC
You can invest in copper by directly tracking its price with an ETF or ETC – these are exchange-traded products. Click here to read more about investing in ETFs.
You can invest in copper with an ETF such as:
WisdomTree Copper ETF (COPAP): this ETF directly tracks the price developments of copper.
Global X Copper Miners ETF (4COP): with this ETF, you can invest in companies that are active in copper production, such as Teck Resources and First Quantum.
A good place to invest in ETFs and ETCs is DEGIRO. This broker does not charge any purchase or transaction fees when you invest in ETFs from the core selection. Use the button below to visit their website:
Method 3: Futures
I would not recommend investing in copper with futures as you need a large amount to invest and even the smallest price movement can have a significant impact on your results. One future already refers to $120,000 in value.
As an alternative, you can consider CFDs. With CFDs, you can speculate on both rising and falling copper prices. Trading CFDs is risky. Click here to try the possibilities for free with a demo.
Method 4: Options
You can also speculate on the copper price by using options. With an option, you buy the right to buy copper or copper stocks at a fixed price. The option expires at a certain point, which means you may lose your entire investment. Click here to read more about options.
What is copper used for?
Before investing in copper, it is important to know what copper is used for. Copper is a reddish metal that, like silver, can conduct heat and electricity. Additionally, copper is very ductile, making it a useful material in construction.
Another advantage of copper is that it is recyclable, allowing parts to be reused.
Copper is used for the following applications:
Building structures
Piping
Electrical connections
Electronic products (radio, TV, mobile phone)
Computer chips
Electric cars
Unlike many other precious metals, copper is not stored in a vault. The value of copper is therefore determined mainly by its industrial applications. When the global economy performs well, you often see that the price of copper rises.
Why might investing in copper be interesting?
1. You speculate on the housing market
Copper is widely used in building structures. When a lot is being built, the price of copper typically increases. Copper can therefore be an appealing investment when the economy is doing well.
2. You speculate on a sustainable future
Copper is an important material in electric cars. Sustainability is becoming an increasingly important theme: by investing in copper, you respond to this trend. More electric cars are likely to be produced and sold, which could benefit the price of copper.
3. Risk of shortages
Especially when economic growth continues, significant copper shortages can occur. Many governments have strict environmental regulations, which means that not all copper reserves can be exploited. At the same time, demand for copper is increasing during the energy transition. When the shortage continues to grow, the price of copper can only go up.
What are the risks of investing in copper?
1. Economic crisis
When the economy is performing less well, the price of copper is likely to decline. China is a large consumer of copper: in the past, the copper price often followed the stock prices of the country. With the rise of copper as an important product for electric cars, this relationship seems to be weakening. However, an economic crisis can certainly put pressure on the price of copper.
2. Alternative materials
Producers are constantly looking for alternative materials. For example, aluminium was first used for computer chips, but now copper is being used instead. When the price of copper rises too much, producers seek alternatives. This can lead to a decrease in demand and therefore a decrease in price.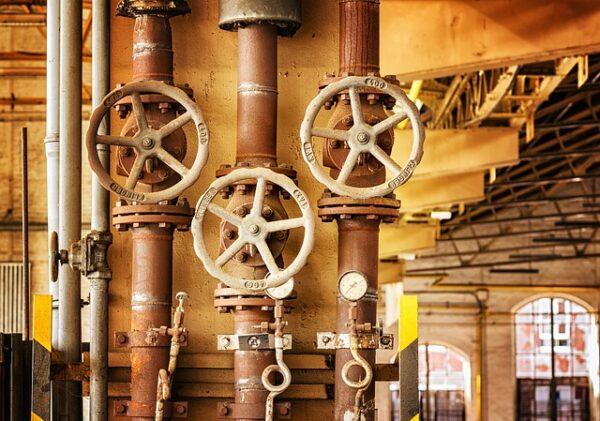 What are the best copper stocks?
Are you looking for copper stocks? In this part of the article, we briefly describe some companies that are active in the copper industry.
BHP Group : BHP Group is a mining company from Australia. The company operates copper mines in, among others, Chile and Australia and pays a good dividend.
Glencore : this company is one of the largest copper producers in the world. The company produces copper from mines located in Africa, Australia, and South America.
Tack Resources : this is a mining company from Canada, which is a more stable region. Tack Resources is also active in the oil sector.
Southern Copper : this company is active in Peru and Mexico. Interestingly, the company has the largest copper reserves.
Lunding Mining : this player is mainly active in Europe with mines in Portugal, Spain, Finland, and Sweden.
What are the advantages of investing in copper?
Diversification: by investing in commodities such as copper, you add diversification to your portfolio. This reduces the overall risk.
Inflation protection: commodity prices often rise with inflation. This makes an investment in copper a good inflation hedge.
Scarcity: commodity supplies are finite; therefore supply will eventually decrease. However, keep in mind that copper is recyclable.
Final investment tips for copper investments
Understand the risks: investing is risky, which also applies to investing in copper and copper stocks.
Make a plan: determine in advance how much you want to invest in copper and when you will exit. This prevents your emotions from influencing your decisions.
Diversify your risks: invest in different investment products. With good diversification, you reduce the risk of your portfolio.
Frequently asked questions about investing in copper
The commodity copper is traded on the CME under the symbol HG.
Author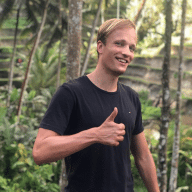 About
When I was 16, I secretly bought my first stock. Since that 'proud moment' I have been managing trading.info for over 10 years. It is my goal to educate people about financial freedom. After my studies business administration and psychology, I decided to put all my time in developing this website. Since I love to travel, I work from all over the world. Click here to read more about trading.info! Don't hesitate to leave a comment under this article.