How can you successfully invest with 50 pounds?
Recently, we have received the question from many people whether it is possible to invest with 50 pounds. The answer is yes, this is certainly possible! By starting with a small amount of money you can try out the possibilities of investing without running a big risk.
Would you like to invest for free with a demo first?
Would you like to try out investing completely free of charge by means of an unlimited demo? Then it's good to know that there are currently several brokers where you can use a considerable amount of money to invest, completely risk-free.
Use the button below to try out investing directly with a free demo:
A good broker to buy shares is eToro. At eToro, you can buy shares with small sums of money. A big advantage is that at eToro you don't pay any commissions: this allows you to achieve a positive return even with a smaller amount. By using the button, you can try the possibilities for free with an unlimited demo: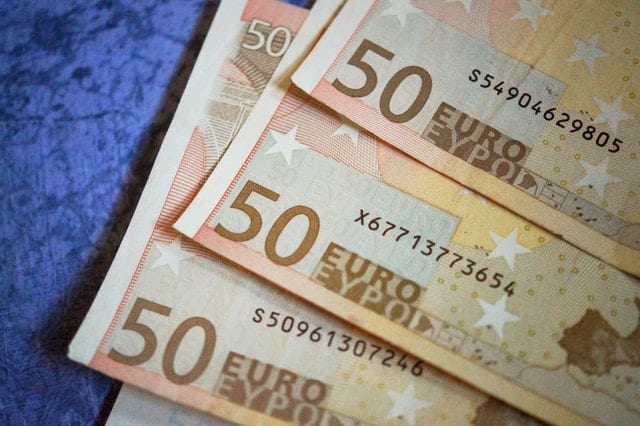 Investing in a fund
You can also choose to invest 50 pounds a month in a fund. This way, you slowly build up a nice capital. It is advisable to hold on to the funds for a longer period. Especially with a small amount like 50 pounds, the transaction costs can quickly mount up. At DEGIRO you can, when you save enough money, buy funds from the core selection for free. Use the button below to open an account at DEGIRO:
Investing your change
If you want to invest a small amount of 50 pounds, you can also choose to invest your change. You can do this with the Peaks application: the amounts you spend are rounded up and you invest this amount in a fund. In this way, you could build up a small fortune without even realizing it. Use the button below to try Peaks for free:

Investing in Crypto's
If you want to take a bit more risk with your investment of 50 pounds, you can decide to buy cryptos with it. At Bitvavo, you never pay more than 0.25% in transaction fees, so you can buy altcoins even with a small amount. The returns on cryptocurrencies can sometimes be tens of percents in one day, but you can also easily lose a similar amount. Use the button below to open an account with Bitvavo immediately:
Is it possible to invest with 50 pounds?
10 years ago, it was unthinkable that you could invest in shares with 50 pounds. It is therefore impressive that it is now possible to invest with 50 pounds. However, it is important to pay extra attention to the transaction costs when you invest with 50 pounds: especially with the more expensive parties, the costs are too high for you to make a good return with 50 pounds.
It is therefore important to select a broker where you do not pay fixed commissions. Whether it is smart to invest with 50 pounds? That is doubtful. When you invest with 50 pounds, you can only spread your risks to a limited extent. Moreover, it is difficult to achieve a high return with an amount of 50 pounds.
Investing with 50 pounds is therefore particularly interesting for investors who like to try out the stock market: to get a taste of it, so to speak. When you are ready, you can then invest a larger amount in the future.
Smart to start early
By the way, it is certainly advisable to start investing early, even with small amounts. For example, you can put 10, 50 or 100 pounds a month in an index fund at a young age. Time is your best friend: over a period of decades, you can build up a nice amount through return upon return.
This is because you also receive a return on your investment. In the long term, this adds up and your capital grows exponentially. When you start investing early, you need a much lower monthly amount to reach the same goal.
Can you spare 50 pounds?
Investing with 50 pounds can be a good idea when you like it or when you want to start exploring the stock market in peace. However, it is important to only invest with money that you absolutely can afford to lose. Do not invest with money that you will need soon: investing is a risky activity with which you can certainly lose money.
Investing with 50 pounds leverage
Anyone can start investing with online brokers nowadays. With these online providers, it is possible to make use of leverage. Thanks to the possibility of leverage, you can open a large investment position with a relatively low amount (for example, 50 pounds).
The beauty of the leverage structure is that you cannot lose more than your deposit. However, the effect of losing or winning is much stronger, so that you can lose or win more money at once. With a leverage of one to twenty, you can, for example, trade £1000 worth of shares, commodities or currency pairs with a bet of £50.
When you use leverage, your losses and profits are more significant. If you gain £1.00 with a leverage of one for twenty, you will immediately earn £20.00 or 40%! However, you can also quickly lose your entire deposit when you use leverage. Therefore, first practice with a demo and determine whether this way of investing suits you.
What can you do with 50 pounds?
Normally, you will make a small deposit of 50 pounds or so to try out the possibilities of investing. By trading with 50 pounds, you will discover whether you can make serious money with 50 pounds, and you can test which strategy works best for you. It is important to be serious about trading with those 50 pounds: don't take excessive risks and try to really trade consistently.
If you manage to make a profit with 50 pounds, you can consider investing larger amounts. The rules of investing are the same. In practice, it is even easier to spread the risk with a larger amount. However, people who suddenly start investing larger amounts do not achieve as good results; this is because the losses are more painful and the emotions run high.
Author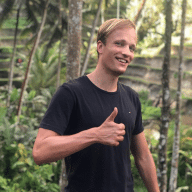 About
When I was 16, I secretly bought my first stock. Since that 'proud moment' I have been managing trading.info for over 10 years. It is my goal to educate people about financial freedom. After my studies business administration and psychology, I decided to put all my time in developing this website. Since I love to travel, I work from all over the world. Click here to read more about trading.info! Don't hesitate to leave a comment under this article.