Trading hours stock exchange Italy (borsa Italiana)
Italy is, of course, best known in Europe as a sunny and cheerful holiday country. Its economy has been rather volatile in recent times. Nevertheless, investment in Italy can still be interesting. But what are the trading hours of the stock exchange of Italy (Borsa Italiana) and on which days is the exchange closed? Read all about it here!
What are the trading hours of the Italian Stock Exchange?
You can trade on the Italian Stock Exchange from 9:00 until 17:25 in the early evening. Outside these hours you can place orders, and it is possible to trade in the pre- or post market. The latter is mainly done by professional parties. With the advent of online brokers, private individuals can increasingly make use of this possibility.
We use a script to determine the exact opening & closing times of the Italian Stock Exchange in your time zone. You can trade the shares listed on the Borsa Italiana from ##T|8:00## to ##T|16:30##.
The FTSE MIB is the largest and best-known stock market index of the Borsa Itliana. You can easily trade this index with an online broker. The trading hours of the FTSE MIB are the same as those of the regular Italian Stock Exchange.
On what days is the Italian Stock Exchange closed in 2023?
Even the Italians themselves sometimes want to go on holiday. On several special days the stock exchange of Italy is closed. Below you can see an overview of the days on which the Italian Stock Exchange or the Borsa Italiana is closed.
| Date | Bank holiday |
| --- | --- |
| April 7 | Good Friday |
| April 10 | Easter |
| May 1 | Labour Day |
| August 15 | Assumption Day |
| December 25 & 26 | Christmas |
As you can see, the Italian Stock Exchange is open most of the year. Only during the most famous special holidays the stock exchange is closed. On these days you will hardly be able to trade on any stock exchange.

Investing in Italy yourself?
Are you convinced of Italy's potential and would you like to start investing in this beautiful region yourself? Then you need an account with an online broker. An online broker is a party that makes it possible to trade all kinds of securities. Below you can see at which brokers you can invest at the most advantageous rates in the Italian stock exchange:
| Broker | Fees | Register |
| --- | --- | --- |
| Compare? | Compare the best brokers & open a free demo! | |
What currency is used on the Italian Stock Exchange?
Shares on the Italian Stock Exchange are traded in the euro. Bear in mind that your investment may decrease in value as your currency strengthens in relation to Italy's currency.
Where can you find the Italy Stock Exchange?
The Italian Stock Exchange is held in Milan. You can visit the website of the stock exchange here. The full address details are here:
Piazza degli Affari 620123 Milan
You can also reach the stock exchange via media.relations@borsaitaliana.it or +39 390 272 4261.
Author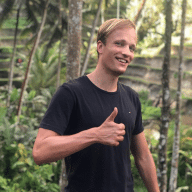 About
When I was 16, I secretly bought my first stock. Since that 'proud moment' I have been managing trading.info for over 10 years. It is my goal to educate people about financial freedom. After my studies business administration and psychology, I decided to put all my time in developing this website. Since I love to travel, I work from all over the world. Click here to read more about trading.info! Don't hesitate to leave a comment under this article.