How to buy KPN shares (2023)? – invest in KPN stocks
Do you want to know how to buy KPN shares? Or are you looking for the latest price of KPN? On this page, you will find everything you need to know about investing in KPN shares.
Do you have strong confidence in the future of KPN? Do you think the company can respond to the latest market developments? Then it may be interesting to buy KPN shares. You can buy KPN stocks through one of these brokers:
| Brokers | Benefits | Register |
| --- | --- | --- |
| | Buy KPN without commissions. Your capital is at risk. Other fees may apply. | |
| | Speculate with CFD's on increasing & decreasing prices of KPN! 82% of retail CFD accounts lose money. | |
| | Benefit from low fees, an innovative platform & high security! | |
| | Speculate on price increases and decreases of KPN with a free demo! | |
What is the current stock price of KPN?
Before buying KPN shares, it is important to study the latest price developments. Below you can see the price of KPN shares. If you want to start investing right away, you can place an order using the buy and sell buttons.
Company information of KPN
Below you can find the key company information of KPN.
Stock prices of KPN over the last 5 days
In the table below, you can see the stock prices of KPN over the last 5 days:
The price of KPN shares is determined by the interplay of supply and demand. When there is more demand for the shares, the price generally rises. Whether a share rises or falls ultimately depends on the judgment of the general population. A company that performs well financially but is not popular among shareholders can still decline in the stock market.
But what could be good reasons to invest in KPN stocks? This analysis of KPN shares delves deeper into it.
Extensive knowledge
When you buy KPN shares, you invest in a company that possesses a wealth of knowledge. KPN has faced various setbacks, but so far, it has always managed to survive. This decades-long knowledge is embedded in the company, and it can potentially lead to good results in the future.
Vision for the future
KPN is a company with a green and efficient vision for the future. It is also increasingly active in developing smart solutions. For example, KPN produces systems that allow you to see which workstations are available and which are not. Such developments can contribute to favourable price trends in the future. Do you think KPN can win hearts with this vision? Then it may be wise to buy KPN stocks.
Internet of Things
Another interesting development is the so-called Lo-Ra network. This is an energy-efficient way to connect various objects directly to the internet. As an example, by applying this technology, your suitcases at the airport can be tracked effectively. Such innovation and the right application of big data can make it attractive to buy KPN shares.
What are the risks of investing in KPN stocks?
However, every stock also has its weaknesses. What should you pay attention to before buying KPN shares?
Fierce competition
A significant number of other comparable players entered the market. As a result, there is increasing competition to offer the best products at the lowest prices. Before you buy KPN shares, it is important to examine what the competition is doing. Furthermore, compare how the stocks of the competition are priced. It might be wiser to buy a competing share of KPN.
Foreign adventures
As mentioned earlier, the possibility of a takeover is certainly present. If this were to happen, there would be a lot of uncertainty. For example, does the foreign party truly understand the Dutch market? Therefore, it is always wise to closely follow any takeover rumours.
Focus on the Netherlands
KPN has a strong focus on the Netherlands. With open borders for data traffic, you can now use mobile internet at comparable rates anywhere within the European Union. This makes it easier for international players like Vodafone and AT&T to establish a market share in the Netherlands.
Furthermore, with a primary focus on the Netherlands, there is less room for economies of scale. The focus on a small market can be a threat to KPN's profitability in the future. However, an advantage is that the company can truly specialize and focus on the Dutch market, which gives it unique and highly specific knowledge.
Open an account: Take the time to open an investment account with a reliable broker.
Activate the investment account: Upload the required documents to activate your investment account immediately.
Deposit funds: Determine the amount you want to invest in KPN shares and deposit it into your investment account.
Buy KPN shares: Enter the amount you would like to invest in KPN shares and click on "buy" to send the order directly to the stock exchange.
Evaluate: Take the time to review your investments regularly. This way, you can determine if KPN shares still align with your investment goals.
What are the main competitors of KPN?
VodafoneZiggo
T-Mobile Netherlands
Tele2
What does KPN do in brief?
KPN is primarily known as a company that provides mobile telecommunications and television services to consumers. However, this is not the only area that KPN is involved in. KPN also provides complete telecommunications and ICT solutions for business clients.
Until 1998, KPN was known as "Koninklijke PTT Nederland NV" and before that, it was called "Staatsbedrijf der Posterijen, Telegrafie en Telefonie" or abbreviated as "PTT." Prior to the separation in 1998 of TNT Post, it also included the national postal company.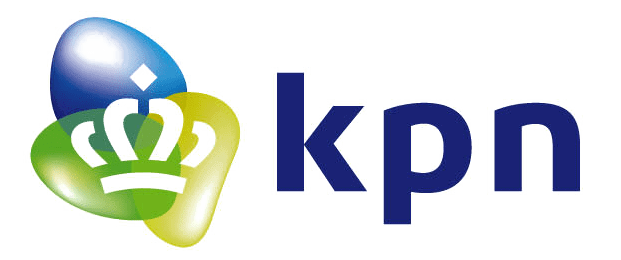 Will KPN be taken over?
Over the years, there have been regular potential acquirers for KPN. As early as 2011, the well-known Carlos Slim wanted to buy KPN shares for €8 per share. Currently, stock owners probably regret that this sale did not happen, as the share price has significantly declined.
However, rumours about a potential acquisition are still ongoing. In 2013, for example, the Wall Street Journal revealed that the well-known AT&T might be interested in an acquisition. In 2015, both Altice and Orange were mentioned as companies that might be interested in KPN.
So far, no acquisition has taken place, but when it does, it will certainly have an impact on the share price. Therefore, it is important to consider this if you want to buy KPN stocks.
Threats to KPN
KPN's net profit has significantly declined over the past 10 years? Competition from other companies played a role in this decline. There are many companies that offer mobile telecommunications, which leads to a significant decrease in subscription prices. At the same time, substantial investments are still needed to keep the network up-to-date. All of this makes it increasingly difficult to operate profitably.
Currently, KPN's focus seems to be on cost savings. The company will have to do this to effectively establish the 5G network in the future. The usage of data traffic increases, and more capacity is required to facilitate this. Fortunately, technologies are also developing rapidly, which can bring profits to KPN. It is essential to consider these developments if you want to invest in KPN shares.
What are the main activities of KPN?
KPN is more than just a mobile telecommunications provider. But what does KPN actually do?
Telephony
KPN is active in providing telecommunication services. The company also owns various phone shops such as Simyo, Hi, and Telfort. The company also sells mobile phones through its stores and earns a margin on them.
Television
At KPN, you can also subscribe to digital television services. The company has a major interest in Digitenne, which allows KPN to offer television services. Nowadays, you can also receive television on your smartphone.
ICT services
KPN also offers ICT services. Large companies such as NS (Dutch Railways) hire KPN as a consultant. KPN can assist companies, for example, in protecting their ICT infrastructure.
KPN History
KPN originated in the mid-19th century when the government began establishing and operating national telegraph connections. Approximately 20 years after its establishment, the telegraph service and postal services were merged. Initially, the company was part of the Ministry of Finance and later the Ministry of Public Works, Trade, and Industry.
As the telephone began to emerge in the late 19th century, telephone providers were still locally fragmented. Before the turn of the century, telephone services became increasingly nationalized, and by 1940, the Dutch government had control over the last local telephone networks.
Independence of KPN
The "Administratie der Posterijen en Telegrafieën," abbreviated as "P&T," was converted into a state-owned company in 1915 and later renamed "Staatsbedrijf der Posterijen, Telegrafie en Telefonie" or "PTT" in 1928. During World War II, PTT temporarily became an independent company, but that status was revoked immediately after the war.
In 1989, PTT became independent, and its name was changed to "Koninklijke PTT Nederland NV." In 1994, they were listed on the Amsterdam Stock Exchange, followed by a listing in New York a year later. In 2006, the Dutch government sold its remaining shares.
The postal activities were separated into an independent company named TPG in 1998. Since then, KPN has focused solely on telecommunications, leading to a change in name to Koninklijke KPN NV.
It can be wise to buy KPN stocks if you have confidence in the Dutch market. KPN is almost entirely dependent on the Dutch market for its revenue. However, it is important to thoroughly compare KPN with the competition and stay updated on telecommunications regulations.
Do not blindly buy KPN shares to prevent potential losses in your investment. And remember, investing always carries risks!
Author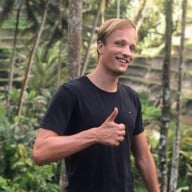 About
When I was 16, I secretly bought my first stock. Since that 'proud moment' I have been managing trading.info for over 10 years. It is my goal to educate people about financial freedom. After my studies business administration and psychology, I decided to put all my time in developing this website. Since I love to travel, I work from all over the world. Click <a href="/about-us/">here</a> to read more about trading.info! Don't hesitate to leave a comment under this article.