How to buy Louis Vuitton (LVMH) shares (2023) – invest in LVMH
Almost everyone knows Louis Vuitton: the company's products are widely counterfeited, with 18% of all counterfeit products bearing the brand name. Do you consider buying LVMH shares? In this article, we will discuss how to buy Louis Vuitton stocks.
Global consumption increases, and the middle class has a penchant for higher-end fashion. Emerging markets like China have a growing market, which can benefit the company's profitability. Additionally, the company regularly acquires other luxury brands, such as the acquisition of Tiffany & Co for $16.2 billion.
Do you think Louis Vuitton's strategy will continue to create value for shareholders in the future? Then it may be interesting to invest in LVMH shares by purchasing them through one of the brokers listed below:
| Brokers | Benefits | Register |
| --- | --- | --- |
| | Buy LVMH without commissions. Your capital is at risk. Other fees may apply. | |
| | Speculate with CFD's on increasing & decreasing prices of LVMH! 82% of retail CFD accounts lose money. | |
| | Benefit from low fees, an innovative platform & high security! | |
| | Speculate on price increases and decreases of LVMH with a free demo! | |
What is the stock price of Louis Vuitton?
Are you curious about the current stock price of Louis Vuitton? In the graph below, you can see at what price you can buy LVMH shares:
Company details of LVMH
Below, you can find the key company details of LVMH.
Stock prices of LVMH the last 5 days
In the table below, you can see the stock prices of LVMH for the last 5 days:
Luxury segment: LVMH operates within the luxury segment, where profit margins are high.
Diversification: LVMH is active in various segments of the luxury industry. The company sells wine, fashion, perfume, and watches.
Strong brands: LVMH owns over 70 strong brand names. This diversification means the company is not dependent on one specific brand.
China: LVMH experiences strong expansion in Asia, particularly in China. Sales are rising significantly, which allows LVMH to further expand its profitability.
Strategic acquisitions: LVMH has acquired various other companies, including Tiffany & Co in 2021. Such acquisitions can contribute to the company's future profitability.
Strong financial performance: LVMH delivers strong performance and grows annually. This can make investing in LVMH shares interesting.
These are the biggest risks of investing in LVMH stocks
Competition: LVMH faces strong competition from other companies operating in the luxury segment. If competitors manage to take away market share, the stock price may come under pressure.
Dependency: LVMH is fully dependent on the performance of the luxury segment.
Diverse risks: Geopolitical risks, production issues, and new regulations can put pressure on LVMH's results.
What are the biggest competitors of LVMH?
Kering
Richemont
Estée Lauder
Swatch Group
Research: Take the time to compare LVMH shares with the competition. Only buy LVH shares when you are certain that the investment is right for you.
Open an account: Open an investment account with a reliable stockbroker.
Activate your account: Before you can invest in LVMH shares, you need to activate your account by verifying your identity.
Deposit funds: You can then deposit funds directly from your bank account to your stock account.
Buy LVMH shares: Select the LVMH share and enter the amount you want to invest.
Orders: You can use a take profit or stop loss to automatically close the position at a certain price.
Review: After buying the shares, it's important to regularly evaluate your investment.
About Louis Vuitton
LVMH is a French multinational company that was founded in 1987 by merging Louis Vuitton and Moët Hennessy. The company operates in the luxury sector and sells jewellery and spirits, among other things. The brand encompasses more than 70 prestigious brands, including Louis Vuitton, Dior, Fendi, Givenchy, Bulgari, Dom Perignon, and Hennessy.
History of LVMH
In 1849, the artisan Louis Vuitton founded the company named after him. He specialized in producing handbags, suitcases, and accessories in Paris. In 1987, the company merged with the champagne producer Moët Chandon. This champagne producer had already acquired the cognac producer Hennessy in 1975. These three companies together form the holding group Louis Vuitton Moët Hennessy.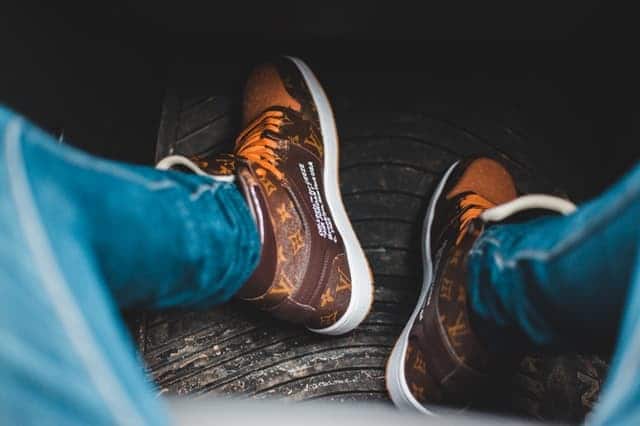 A frequently counterfeited brand
Louis Vuitton has an image as a status symbol, which is why it is one of the most counterfeited brands in the fashion world. In 2004, 18% of the seized counterfeit accessories bore the Louis Vuitton brand.
The company employs special enforcement agencies and lawyers to combat counterfeiting. Offenders are prosecuted worldwide through courts. 50% of the company's communication budget is used to fight counterfeiting of its products.
More and more people wonder whether they should buy LVMH shares. LVMH stocks can be an interesting investment, but it is important to thoroughly analyse the strengths and weaknesses.
LVMH operates in the luxury segment, which allows it to benefit from high profit margins. Moreover, the demand for luxury products is increasing significantly worldwide. This is due, among other things, to the rise of the middle class in China. As a result, LVMH can continue to increase in value in the future.
However, you need to remain cautious: LVMH faces intense competition, and when consumers switch to other companies, the company's profitability may decline. Furthermore, consider whether LVMH shares fit within your investment strategy. Every investor has a different level of risk tolerance, and depending on your personal risk tolerance, it may be wise or unwise to invest in LVMH shares.
Author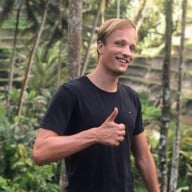 About
When I was 16, I secretly bought my first stock. Since that 'proud moment' I have been managing trading.info for over 10 years. It is my goal to educate people about financial freedom. After my studies business administration and psychology, I decided to put all my time in developing this website. Since I love to travel, I work from all over the world. Click <a href="/about-us/">here</a> to read more about trading.info! Don't hesitate to leave a comment under this article.