How to buy Louis Vuitton (LVMH) shares?
Almost everyone knows Louis Vuitton: the company's products are frequently counterfeited and 18% of all fake products found bear the brand name. The company is listed on the stock exchange as LVMH, because it also contains Moët & Chandon, which is a luxury champagne maker, and Hennesey, which is a cognac producer. Do you want to invest in the successful LVMH? In this article we will discuss how best to buy Louis Vuitton stocks.
Where can you buy Louis Vuitton stocks?
Do you want to buy Louis Vuitton shares? You can directly trade in Louis Vuitton stocks with one of these reliable brokers:

| Brokers | Benefits | Register |
| --- | --- | --- |
| | Buy Louis Vuitton without commissions. Your capital is at risk. Other fees may apply. | |
| | Speculate on price increases and decreases of Louis Vuitton with a free demo! | |
| | Benefit from low fees, an innovative platform & high security! | |
How can you actively invest in Louis Vuitton?
The success of LVMH lies in displaying prosperity. The company is therefore often associated with showing status. Certainly, in companies that are very focused on status, the company's products are popular: an important market for the company is China. When things are not going so well economically in this market, it can have a direct impact on Louis Vuitton's business results.
During the coronary pandemic, for example, the price of the LVMH share fell immediately by 30%. Nevertheless, as an active trader, you can benefit from this type of price movement in the short term: you do this by actively buying & selling the share. A good broker where you can actively trade in the CFD stock Louis Vuitton is Plus500. Plus500 allows you to try out the possibilities of active trading completely risk-free. with a demo Use the button below to open an account with Plus500:
What is Louis Vuitton's stock price?
Are you curious about the current stock price of the CFD share Louis Vuitton? The chart below shows you the price at which you can buy & sell Louis Vuitton CFD shares:
About the company Louis Vuitton
Louis Vuitton Malletier, commonly abbreviated to Louis Vuitton (LVMH), is a well-known French brand that manufactures suitcases, bags, clothing and accessories. A true classic is the Louis Vuitton bag from 1932 and also legendary is the monogram of this clothing brand introduced by Georges Vuitton in 1996. This monogram consists of the letters L and V. intertwined against a brown background. The head office of the company is in Paris.
Company history
In 1849, the craftsman Louis Vuitton founded the company named after him. He specialized in Paris in making handbags, suitcases and accessories. The company merged in 1987 with the champagne producer Moët Chandon. This champagne producer had already taken over the cognac producer Hennessy in 1975. These three companies together form the holding group Louis Vuitton Moët Hennessy. The company is listed as LVMH on the stock exchange in Paris.
The designer Marc Jacobson, who was associated with the company as artistic director for 16 years, was responsible for the company's clothing line and accessories. In 1997, a first women's clothing collection designed by Jacobson was launched. In 2000, a men's clothing line, also designed by Jacobson, was launched.

An often counterfeited brand
Louis Vuitton has an image as a status symbol. That is why it is one of the most counterfeited brands in the fashion world. In 2004, 18% of the worldwide seized counterfeit accessories were Louis Vuitton brand accessories. The company employs special investigative bodies and lawyers to eradicate counterfeiting. Violators are prosecuted through courts around the world. 50% of the company's communication budget is used to combat the counterfeiting of articles produced by the company.
Profit of parent company Louis goes up in smoke in 2020
LVMH, the parent company of, among others, the luxury brand Louis Vuitton, has seen a large part of its profits go up in smoke in the first half of 2020. The lockdowns following the outbreak of COVID-19 resulted in far fewer products being sold by the company. LVMH had to close its shops in several countries due to the corona measures taken.
In the first six months of 2020, revenue fell by more than 27%. Profits fell even more sharply than turnover. A profit of EUR 3.3 billion was achieved in the first half of 2019. In the first half of 2020, profits were only €522 million.
The biggest losses were in the United States and Europe. Sales in Asia now show an upward trend again.
As an active investor, you can also benefit from negative developments. You can do this, for example, by opening a short position on the stock. You can also choose to buy Louis Vuitton shares at the lower price.
Author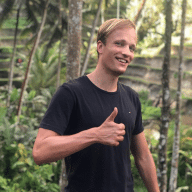 About
When I was 16, I secretly bought my first stock. Since that 'proud moment' I have been managing trading.info for over 10 years. It is my goal to educate people about financial freedom. After my studies business administration and psychology, I decided to put all my time in developing this website. Since I love to travel, I work from all over the world. Click here to read more about trading.info! Don't hesitate to leave a comment under this article.