Plus500 Guide: How to trade with Plus500?
Do you want to invest with Plus500? In this guide to the Plus500 platform you will learn everything you need to know to start trading with Plus500.
How to create an account with Plus500?
If you have not yet created a demo account with Plus500 you can do so free of charge. All you need to do to open a demo account is enter your email address and password. Only when you start trading with real money do you need to enter more details. That's why practice is especially important! Use the button below to directly open an account with Plus500: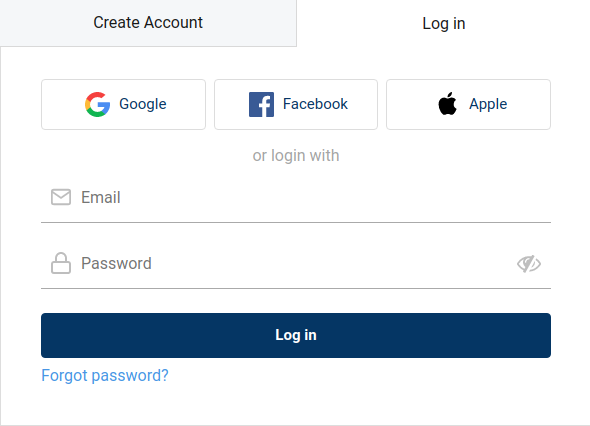 Read this before investing
How does trading with Plus500 work?
Before trading with Plus500, it is important to remember that you are not trading in shares or commodities yourself. Plus500 uses CFDs instead. A CFD is a derivative that allows you to speculate on price changes. But how does this work in practice?
When you buy or sell a CFD on an Apple share, you are speculating on a price movement. You never actually become the owner of the share. CFDs are therefore intended for short-term speculation and are not suitable for long-term investments. Plus500 is therefore particularly suitable for active traders who want to take advantage of stock market volatility.
How do you open a position with Plus500?
Opening a position is starting an investment. Thanks to the user-friendly software you can find all known shares within the platform. For example, if you want to buy or sell Apple CFD shares, go to the shares category and then to the US category, here you will find the Apple share and you can press the buy or sell button. Of course you can also use the search function to find a share you want to trade in.

Buying and selling at Plus500: illustrative prices.
When you then press buy, the order screen opens. Within this screen you indicate the amount of money for which you want to open a trading position. When you press the buy button the trading position within your account will be opened.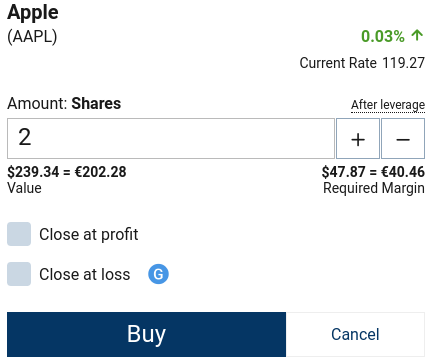 Illustrative prices
How can you open a short position with Plus500?
An advantage of trading CFDs with Plus500 is that you can also open a position at a falling price: this is also called a short position. With a short position, you get a positive trading result when the price falls, and you lose money when the price rises. By pressing the sell button you can open a short position within the Plus500 software.
How can you place an order?
You do not have to open a trading position with Plus500 directly: it is also possible to use an order. You use the buy when rate is option. Here you can enter the price at which the position should be opened. Remember that your order will continue to exist: when market conditions change it is important to close your position again. This prevents you from opening a trading position without wanting to.

Illustrative prices
Automatically grab your profits and losses
When you open a position within Plus500's software, you can also choose to automatically take your profit or loss. By selecting the Close at profit option you can set a price at which you will automatically take your profit. The Close at Loss option allows you to select a price at which you automatically take your loss.
There is no guarantee that the price you fill in will actually be carried out. When the market moves strongly, you may receive a more disadvantageous price: your loss may then increase further. For some CFDs you can therefore apply a guaranteed stop. You pay extra transaction costs for this, but you can be sure that your trade will be executed according to your plan.

Illustrative prices
How does the leverage work with Plus500?
An important part of this manual is the lever on Plus500. Plus500 allows you to open positions that are up to 30 times greater than your deposit without losing more than the amount in your account. For example, if you start trading with $1000, you can trade CFDs up to $30.000. The moment you close your trading position then determines your profit or loss.
The leverage is automatically applied to your trades. For each CFD you can see which leverage you are applying below the information. By choosing the amount you want to trade with, you decide how much risk you are exposed to. It is important to remember that both your potential profit and loss increase when you use leverage. In the next section we will illustrate this with an example.

Illustrative prices
Example of leveraged trade
You can choose to deposit the full amount of an investment. When you buy or sell a share with a price of $1.000, you deposit the full amount of $1.000. If the price then rises by 10%, you get a positive result of $100 and if the price falls by 10%, you get a negative result of $100.
You can also choose to buy or sell the share with a leverage of 1:2. You then deposit $500, but buy or sell the CFD share of $1000. When the price rises by 10%, you achieve a return of €100. However, this is a return of 20% compared to your original deposit: a leverage effect greatly increases your results.
This is also the immediate danger of the leverage: if you are not careful, you can lose the entire amount of money in your Plus500 account.
How can you manage trades?
Under open positions you can see the results of all your open trades. It is also possible to close trades manually. It is advisable to monitor your trades closely. You can do this by installing the Plus500 mobile application.
How do the margins work at Plus500?
Plus500 deals with two types of margins: the initial margin and the maintenance margin. The Initial Margin is the free amount of money you need to open a trade in your account. If the Initial Margin is 20%, then you must have at least 20% of the value of the trade in your account. On a €1000 CFD share, the initial margin would then be €200.
The maintenance margin indicates the amount that must be in your account to keep the position open. If the maintenance margin is 10%, then you must have at least 10% of the value of the trade in your account. On a $1.000 CFD share the maintenance margin would then be $100.
Is your investment depreciating sharply in value and are you approaching the maintenance margin? Then there is the risk of a margin call. Plus500 will ask you to make an additional deposit. If you do not do this, your trade will automatically close, and you will lose the entire deposit. Plus500 protects you against a negative balance, so you can never lose more than the amount you deposit into your account.
Note that all your trades count towards the margin. A good trade can increase your margin, while a bad investment can jeopardize all your other trading positions.
Plus500 also charges a night premium on your trades. You only pay the night premium if you leave the trades open for more than one day. Part of the amount for your trade is financed by Plus500: you pay interest on it. The amount of interest can be found in the information section of each CFD. Please note that on weekends and special public holidays you will often have to pay a night premium for several days as the trading session is closed during.

Illustrative prices
What is the spread at Plus500?
You do not pay a fixed commission when you start investing with Plus500 which allows you to also open positions with a small amount of money. However, you do pay a spread. The spread is the difference between the bid and ask price. You pay this difference on every CFD you buy or sell. Under information, you can find the spread of the share you want to trade in. Many spreads are dynamic, meaning that they vary depending on market conditions.

Illustrative prices
How are your trading results determined?
When you open trades, you can see for each position whether you are making a profit or a loss. Only when you close the trade does the profit or loss become final. Until then, anything can happen!
Keep practising!
Plus500's software is very user-friendly. Opening and closing positions goes without saying and the charts are easy to read. However, many people will have to get used to it in the beginning. It is therefore advisable to first start with the free demo account and then start trading with real money.
Frequently asked questions about Plus500
In the last part of our Plus500 explanation we answer some frequently asked questions about the Plus500 trading platform.
How can you reset the demo?
Plus500 automatically resets your demo as soon as the balance is under $200. You can use the Plus500 demo for as long as you like.
How can you change the language?
Plus500 is available in more than 20 languages. Before logging in you can easily change the language on the top right.

How much does Plus500 cost?
How does Plus500 make money?
Plus500 earns money by calculating transaction fees. Each time you open a position Plus500 earns a small spread.
What is the minimum deposit / withdrawal?
The minimum amount to deposit with Plus500 is $100. You can also withdraw a minimum of $100 at Plus500 at one time. There is never any charge by Plus500 for depositing and withdrawing funds.
How to close the Plus500 account?
You can delete your Plus500 account by contacting Plus500 Customer Service.
82% of retail investor accounts lose money when trading CFDs with this provider. You should consider whether you can afford to take the high risk of losing your money.
Author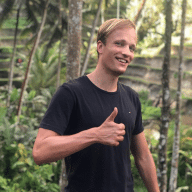 About
When I was 16, I secretly bought my first stock. Since that 'proud moment' I have been managing trading.info for over 10 years. It is my goal to educate people about financial freedom. After my studies business administration and psychology, I decided to put all my time in developing this website. Since I love to travel, I work from all over the world. Click here to read more about trading.info! Don't hesitate to leave a comment under this article.