How to buy SAP shares?
The company SAP is a reliable, large company that has been developing software for companies for many decades. Are you considering investing in SAP? Then first read how best to buy SAP shares! You can also study the current stock price of SAP stocks on this page.
Do you want to buy SAP shares? You can directly trade in SAP stocks with one of these reliable brokers:

| Brokers | Benefits | Register |
| --- | --- | --- |
| | Buy SAP without commissions. Your capital is at risk. Other fees may apply. | |
| | Speculate on price increases and decreases of SAP with a free demo! | |
| | Benefit from low fees, an innovative platform & high security! | |
How can you actively invest in SAP?
The SAP share price can fluctuate sharply. If the company scores a few new, large customers, the share price can increase considerably. At the same time, the price can fall when the economy is not doing so well and the company loses customers. By actively speculating on the share, you can respond to these developments. But where can you actively trade in SAP stocks?
Plus500 is a good party where you can actively speculate on the CFD share SAP. At this broker you can both buy and sell the CFD share without paying commissions. This allows you to take advantage of volatility in the short term. Use the button below to open a free demo account with this broker:
What is the stock price of SAP?
If you want to know what the CFD stock price of the SAP share is, you can take a look at the graph below. With the buttons you can directly open a trading position.
Is it smart to invest in GSP?
There are both pros and cons to be cited for buying SAP shares. First of all, SAP is known to be one of the most important independent software companies in the world. This, combined with the considerable expertise the company has, makes SAP a strong brand in the world of IT. Despite this big name, expectations for the company have not always been positive.
In January 2019, for example, it was announced by GSP that they would cut as many as 4,000 jobs. The reduction in its workforce fits in with the plan to focus more on modern cloud-based technologies. To this end, techniques such as blockchain, quantum computing and the aforementioned Internet of Things are being considered. If these developments are successful, this could bring in more profit for the company.
The company has built up a more stable source of income after the credit crisis. They now receive much more recurring income, making it easier to predict how much money is coming in each month. However, a lot of that income comes from large customers. Therefore, keep an eye on whether large customers withdraw: if this is the case, SAP's share price can expect the necessary blows.
In the long term, SAP can certainly be a good investment. Companies are using more and more computers and a company that responds to this in a smart way can be a good investment. Compare the company with the competition and investigate whether they still introduce sufficiently new techniques.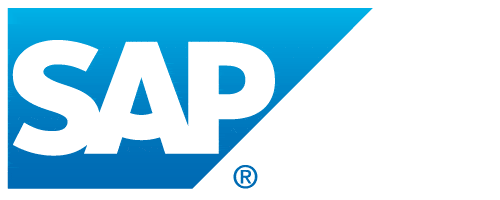 What does the company SAP do?
SAP is an originally German software house which saw the light of day in 1972. Over the years, the software company has grown into a global company specializing in enterprise software solutions. These solutions are offered for small, medium-sized and international companies.
Anyone interested in investing in SAP shares can do so on two stock exchanges. The shares are listed under the SAP ticker on both the New York Stock Exchange and the Deutsche Börse.
Founded by former IBM employees
The originally German software house SAP has considerable expertise ever since it was founded. This expertise was largely due to the fact that it was founded by former employees of the renowned IBM.
Not only in the past, but also at the time of writing, SAP is still one of the most important players in the world within its sector. SAP's main business activity is to help companies optimize their business software. This includes supply chains but also business processes. At the time of writing, SAP's services are offered in 130 countries.
The history of SAP
The year 1971 is rightly regarded as one of the most important years for the computer hardware industry. The arrival of Xerox and its agreement with IBM marked an important milestone. However, it also brought a bitter aftertaste to five IBM employees. They had made considerable efforts to realize a special piece of software, just to be told that the collaboration between Xerox and IBM meant that the project was no longer necessary.
Instead of abandoning the project, the (former) IBM employees chose to set up their own company. In June 1972, therefore, the company 'SAP System Analysis and Program Development' was founded.
The first commercial product was to be launched by the company one year after its foundation, after which the company 'SAP GmbH Systeme, Anwendungen und Produkte in der Datenverarbeitung' (SAP GmbH Systeme, Anwendungen und Produkte in der Datenverarbeitung) was founded in 1976. After this, it was also decided to move SAP's headquarters to Walldorf in Germany. The original IPO of the company took place in 1988. From 4 November 1988 it was possible to trade the shares publicly. The shares were not only listed on the Frankfurt stock exchange, but also on the Stuttgart stock exchange.
In the year 2016, SAP was one of the companies that announced significant investments in the innovative technology 'Internet of Things'. The investments are an important part of the company's strategy to capitalize on the growth that can be achieved in that market. The investments planned by SAP accounted for around EUR 2 billion.
Do you think that SAP will continue to produce good results in the future with innovations of this kind? Then it might be interesting to buy SAP stocks.
Author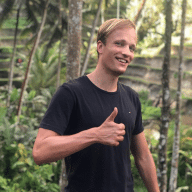 About
When I was 16, I secretly bought my first stock. Since that 'proud moment' I have been managing trading.info for over 10 years. It is my goal to educate people about financial freedom. After my studies business administration and psychology, I decided to put all my time in developing this website. Since I love to travel, I work from all over the world. Click here to read more about trading.info! Don't hesitate to leave a comment under this article.