Trading hours Saudi Arabia Stock Exchange (Tadawul)
The Saudi Arabia stock exchange can be an interesting opportunity for anyone who wants to invest his capital in the Middle East or in North Africa. Saudi Arabia's stock exchange is called Tadawul and is based in Riyadh. Globally, it is one of the top ten largest stock exchanges in the world. But what are Saudi Arabia's trading hours and on what days does the stock exchange close?
Tip: Do you want to try investing in Saudi Arabia for free with a demo? Then open a free account with eToro:
What are the trading hours of the Saudi Arabia Stock Exchange?
Are you curious when the Saudi Arabia Stock Exchange will open? Take a look below for a clear overview of the opening hours:
The Saudi Arabia Stock Exchange opens at 10:00 and closes at 15:00 local time.
The Saudi Arabia Stock Exchange opens at ##T|7:00## and closes at ##T|12:00##  your time.

On which days is the Saudi Arabia Stock Exchange closed in 2023?
The stock exchange in Saudi Arabia is not open all year round. Investing in the Saudi Arabian stock market is possible from Sunday to Thursday. The stock market is typically closed on Friday and Saturday, since these are the weekends in Saudi Arabia.
There are special holidays on which the stock exchange is closed. Please see below for the Tadawul's closing dates:
| Date | Bank Holiday |
| --- | --- |
| February 22 | National Day |
| April 23 to April 25 | Eid al-Fitr |
| June 28 & 29 | Eid al-Adha |
| September 24 | National Day |
The Tadawul Stock Exchange does not have many special days on which it closes. However, there are a few longer consecutive periods during which you cannot trade on the stock exchange.
The best known index of the Tadawul stock exchange is the Tadawul All Shares of TASI. The opening hours of this index are the same as those of the stock exchange.
History of the Saudi Arabia stock exchange
The Saudi Arabian stock exchange was only established in 2007, which makes it one of the younger stock exchanges. The largest company listed on the exchange is Saudi Aramco, which went public in 2019. The total value of the company exceeds 2 trillion dollars!
Since 2015, it has been possible for foreigners to invest in the Saudi Arabian stock market, but there are certain rules that must be followed. For example, you must manage at least 5 billion dollars in assets and have more than 5 years of experience! Fortunately, as a private investor, it is still possible to invest in stocks listed on the Saudi Arabian stock exchange through an online broker.
Keep in mind that the Saudi Arabian stock exchange is strongly protected against international influences. For example, foreign investors are not allowed to own more than 10% of the market capitalization of the Tadawul. An individual company can also only be owned by a foreign investor up to a maximum of 49%, and an individual cannot buy more than 5% of the shares.
If you want to invest in the Saudi Arabian stock exchange all at once, you can consider investing in the Tadawul All-Share Index or TASI.
Would you like to invest in Saudi Arabia yourself?
Are you looking for a more exotic investment? With the Saudi Arabia Stock Exchange, the Middle East is open to you. Would you like to know at which stock exchanges you can trade these shares? In the table below, you can see which brokers you can trade with for the most advantageous price:
| Broker | Fees | Register |
| --- | --- | --- |
| Compare? | Compare the best brokers & open a free demo! | |
Shares on the Tadawul are traded in Saudi Arabian riyal. Kindly note that your investment may decrease in value as your currency strengthens in relation to Saudi Arabia's currency.
The Saudi Arabia Stock Exchange is located in Riyadh, which is the capital of Saudi Arabia. You can visit the website of the Stock Exchange here. The full address details are :
6897 King Fahd Road – Al UlayaUnit Number: 15Riyadh 12211-3388
The stock exchange can also be reached via csc@tadawul.com.sa or +966 11 218 9999.
Are you looking for well-known shares from Saudi Arabia? In that case, you can consider investing in Saudi Aramco. This oil company is owned by the state of Saudi Arabia and is the largest company in the world! There are also ETFs that track the entire market: an example is the HSBC MSCI Tadawul 30 Saudi ETF.
Author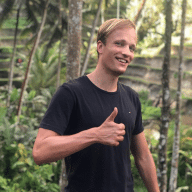 About
When I was 16, I secretly bought my first stock. Since that 'proud moment' I have been managing trading.info for over 10 years. It is my goal to educate people about financial freedom. After my studies business administration and psychology, I decided to put all my time in developing this website. Since I love to travel, I work from all over the world. Click here to read more about trading.info! Don't hesitate to leave a comment under this article.