How to buy Signify shares (2023) – invest in Signify stocks
Signify used to be part of Philips and produces lighting. Are you considering investing in Signify shares? In this article, we will discuss where and how you can invest in Signify shares. You can also find the current stock price of Signify shares on this page.
If you want to buy Signify stocks, first research the company's future plans to determine at what price it would be best to buy the shares. In the table below, you can see where you can invest in Signify shares:
| Brokers | Benefits | Register |
| --- | --- | --- |
| | Buy Signify without commissions. Your capital is at risk. Other fees may apply. | |
| | Speculate with CFD's on increasing & decreasing prices of Signify! 82% of retail CFD accounts lose money. | |
| | Benefit from low fees, an innovative platform & high security! | |
| | Speculate on price increases and decreases of Signify with a free demo! | |
What is the current stock price of Signify?
Are you curious about the current price of Signify's stock? The graph below shows how Signify shares are performing. Additionally, you can start trading Signify shares directly using the buy and sell buttons.
Company information of Signify
Below you can find the key company information of Signify.
Stock prices of Signify over the last 5 days
In the table below, you can see the stock prices of Signify for the last 5 days:
Strong brand: Signify, formerly part of Philips, is known for high-quality lighting.
Sustainability: Signify aims to be part of the circular economy by 2025, which can attract environmentally conscious investors.
Diversification: Signify produces not only LED lighting but also smart lighting systems, which reduces dependency on a single product.
What are the risks of investing in Signify stocks?
Dependency on construction: Signify's sales are heavily dependent on the construction industry. When the economy is down and fewer new projects are initiated, the results may suffer.
Competition: Signify competes with companies like OSRAM and GE Lighting for market share.
Market fluctuations: When the economy performs poorly, Signify's results can be affected.
Who are the biggest competitors of Signify?
Activate your investment account and deposit sufficient funds
Search for the ticker symbol LIGHT within the platform
Enter the amount you want to invest
Click on buy to purchase Signify shares
About the company Signify
Signify is a Dutch producer of light sources for the consumer and professional markets. The company used to be part of Philips but became independent in 2018.
Signify produces incandescent bulbs, halogen bulbs, fluorescent lamps, HID lamps, and LED lamps. Additionally, the company sells ballasts, fixtures, and other electronic components. Signify operates in 180 countries, with its headquarters still located in Eindhoven.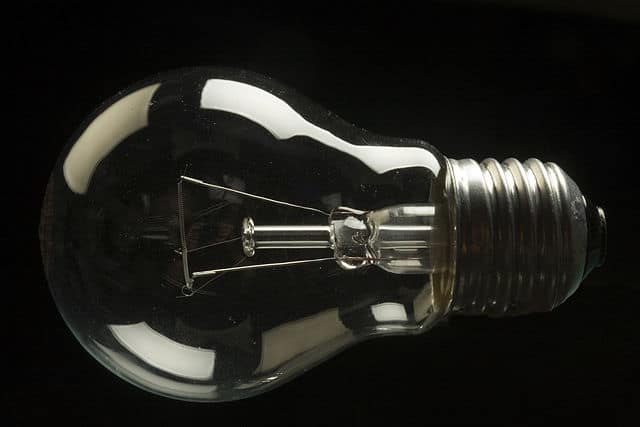 Signify goes public
In May 2015, after approval from the shareholders, Philips Lighting became a separate business unit. It was not possible to sell this separate business unit to private equity firms at the desired price. Therefore, Philips decided to bring Philips Lighting to the stock market in May 2016.
The shares of Signify are part of the AMX index.
Acquisitions by Signify
Westinghouse Company
In 1981, Philips acquired the lighting division of the American company Westinghouse Company. The LED lamp started gaining popularity at the end of the 20th century. In 1999, Philips Lighting and Agilent Technologies established a joint venture for the development and sale of LEDs.
Acquisition of Massive and Genlyte Group
Through the acquisitions of the lighting fixtures companies Massive in 2006 and the Genlyte Group in 2007, Philips aimed to strengthen its position in the LED lamp market.
Cooper Lighting Solutions
In October 2019, Signify decided to acquire the American company Cooper Lighting Solutions for approximately 1.3 billion euros. This acquisition strengthens Signify's position in the professional market in North America.
Do you think these types of acquisitions contribute to the financial results of Signify? If so, it may be attractive to invest in Signify by purchasing its shares.
More and more investors are wondering whether it is wise to invest in Signify stocks. Ultimately, this is a personal choice: by comparing the shares with competing companies, you can determine whether the company performs well. You can then buy Signify shares directly with a reliable broker. However, never forget that investing in Signify shares involves risks, so only invest money that you can afford to lose.
Author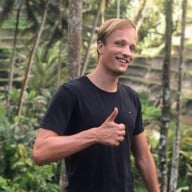 About
When I was 16, I secretly bought my first stock. Since that 'proud moment' I have been managing trading.info for over 10 years. It is my goal to educate people about financial freedom. After my studies business administration and psychology, I decided to put all my time in developing this website. Since I love to travel, I work from all over the world. Click <a href="/about-us/">here</a> to read more about trading.info! Don't hesitate to leave a comment under this article.