How to buy Singapore shares (2023) - invest in Singapore
Singapore is one of the major economic centers in Asia. Despite its small size, a lot of money flows through this small city-state. If you're interested in investing in the Singaporean economy, it can be interesting to buy well-known Singaporean shares. In this article, you can read about how and where to invest in Singapore.
Where can you buy and sell Singaporean shares?
You can invest in Singapore by buying stocks or ETFs on the index. Below, you'll see which stockbrokers are best for buying Singaporean shares:

| Brokers | Benefits | Register |
| --- | --- | --- |
| | Buy Singaporean stocks without commissions. Your capital is at risk. Other fees may apply. | |
| | Speculate on price increases and decreases of Singaporean stocks with a free demo! | |
| | Benefit from low fees, an innovative platform & high security! | |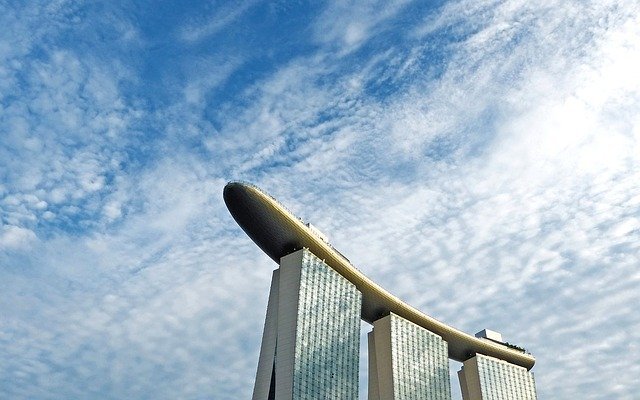 Singapore dollar exchange rate
The exchange rate is an important factor when investing in Singapore. When your currency performs relatively poorly, you can experience a loss even when the prices of Singaporean shares rise. When investing, it's therefore essential to keep a close eye on the situation in the world.
It's also important to takeadditional transaction costs into account . Many brokers charge a markup for exchanging currencies.
Why invest in Singaporean shares?
Capital growth
When you buy stocks, your wealth can increase in value in the long term. Stock prices are determined by the game of supply and demand. When demand for shares increases, you'll see that the price rises. Over the long term, stock markets rise: by periodically buying stocks, you increase your chances of your capital increasing.
Dividend
Another advantage of investing in Singaporean shares is that you often receive dividends. When a company makes a profit, it can decide to pay out a portion of that profit in the form of dividends. By buying stocks, you can thus build up a fixed and stable income.
Diversification
It's advisable to spread your risks as much as possible. This allows you to avoid investing in a sector or region that performs less well. By buying stocks from companies in Singapore, you further diversify your risks, which can lead to better results.
Liquidity
Singapore is a financial hub with a lot of international attention. The stocks on the Singapore stock exchange are also liquid, which makes them easy to trade.
Transparency
The Singapore stock exchange is reliable. This means you can always check the results of the stocks listed on the exchange.
How to buy your first Singaporean stocks?
You can make an investment in Singapore from anywhere in the world! In this short guide, we'll discuss how to buy shares on the Singapore stock exchange.
Step 1: Open an account with a broker
An important first step is to open an account with a broker. Fortunately, you don't necessarily have to open a broker account with a party in Singapore. You can buy stocks listed on the country's stock index from anywhere in the world.
Therefore, it's wise to open an account with an international broker. To help you out, we've listed the best brokers for you:
Step 2: Develop a strategy
It's not wise to blindly buy and sell stocks. Before you start investing in Singapore, it's essential to develop a good investment strategy. Start by setting a clear goal: what do you want to achieve and what risks are you willing to take? Without a clear vision, you can't really start investing properly.
A good method to invest is to apply the dollar cost averaging strategy. You don't invest all at once, but instead, invest a fixed amount periodically in the Singaporean stock market. This way, you prevent investing at the wrong time and losing a lot of money.
It's important to remember that investing is risky. In the short term, you can definitely make significant losses on your investments. Therefore, only invest with money you can afford to lose and be patient.
Step 3: Decide where to invest
It's a misconception that it's only possible to trade stocks with a broker. Many investors prefer the option of investing in ETFs over individual stocks. With an ETF, you can invest in a basket of stocks from Singapore at once. This allows you to apply solid risk diversification while simultaneously reducing transaction fees.
Step 4: Open a position
Once you're certain which Singaporean share you would like to buy, you can open a position. You can choose from two types of orders:
Market order: With a market order, you buy the stock immediately at the prevailing price.
Limit order: With a limit order, you buy the stock at a predetermined price.
With a market order, the stock will be bought no matter what, but the purchase price can be disappointing. With a limit order, you retain complete control over the price at which you buy the stock. However, with a limit order it is not certain that the investment will actually be opened.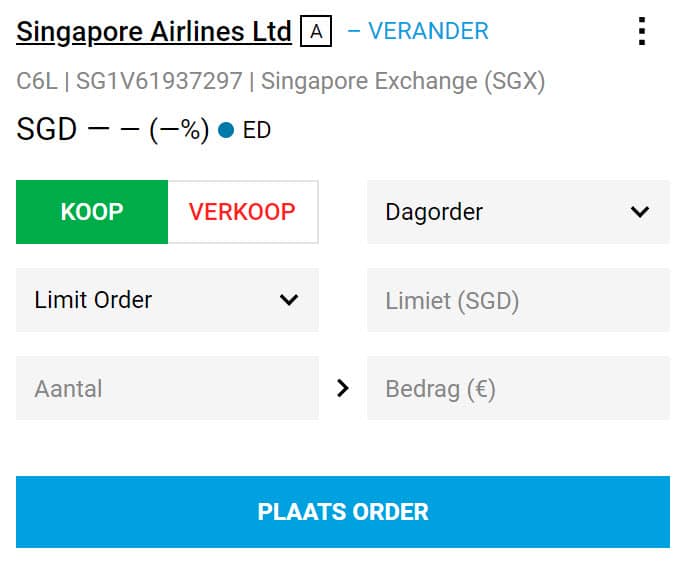 Step 5: Evaluate your strategy
It's important to constantly evaluate your investment strategy. Does your current strategy and objective still align with what you want to achieve? Are you still satisfied with buying and holding Singaporean shares? By asking yourself critical questions, you'll discover if you're on the right track.