Sugar trading: how can you invest in sugar?
You can invest in stocks, but you can also choose to invest (part of) your assets in commodities. These include oil, natural gas, gold, silver, but also sugar. In this article you can read how you can invest in sugar.
Sugar as an investment product
When you think of raw materials, you usually think of products such as oil, natural gas and gold. What many people don't know is that sugar is one of the most widely used raw materials in the world. If you want to invest in commodities, you can also choose to invest in sugar.
Not only do you put sugar in your coffee, but it is also added to many other products. Think of cakes, sweets, soft drinks and even many products you wouldn't expect it from. The sugar industry is a multi-billion dollar industry that could be worth your investment.
How can you invest in sugar?
You can invest in sugar in different ways. You can choose to trade directly in the price of sugar. Another option is to buy sugar shares. Finally, you can also invest in sugar by buying a participation in a fund or ETF. Let's see what the possibilities are!
Trading in the price developments of sugar
If you want to invest in sugar, you don't have to buy pallets of sugar and store them in the attic. Anyone who trades in sugar always works with contracts. These contracts have a specific value.
You can trade in sugar at an online broker. When you open a position, you have to indicate whether you think the price of sugar is going to rise or fall. If you opt for a long position on sugar, you speculate on a price rise. If you open a short position, you speculate on a price decrease.
Tip: use a stop loss when trading in sugar. With a stop loss, you can limit your maximum loss on a long position or on a short position. With a stop loss your position will automatically be closed when a certain price is reached.
You can also choose to invest in sugar by buying shares of companies involved in this commodity. Think of sugar manufacturers such as Imperial Sugar Company and Alexander & Baldwin. You can also invest in candy makers such as Hershey and Tootsie Roll Industries. Other factors besides the price of sugar play an important role in the performance of sugar related shares. Therefore, always research the company behind a share in detail.
If you want to buy a sugar share, it is best to do so at eToro. At eToro, you pay low commissions on all (international) shares. As a result, you can quickly achieve a higher return with your investments. Use the button below to directly open an account with this broker:
Where can you trade in the price developments of sugar?
There are various online brokers that offer contracts on sugar as an investment product. One of these brokers is Plus500. This broker has a large range of investment products and is 100% reliable. You do not have to worry that you will be scammed at this broker or that you will lose your deposit due to financial problems at Plus500. This broker is an absolute favourite with many traders.
You can create a trading account directly with Plus500 to start investing in contracts on sugar. For many people it might, however, be wiser to practice trading first. You can do this by creating a demo account with Plus500. With a demo, you do not trade with real money, but with fictitious assets. If your trading activities go well, you can switch to a real money account.
Especially if you have limited experience with investing or trading in sugar, it is wise to practice with a demo account first. Practice, after all, makes perfect. Use the button below to instantly open a free demo account with Plus500:
Investing in sugar ETFs
You can also choose to invest in sugar by using an ETF. With an ETF, you can make an investment in sugar within a few minutes. This form of investment is also suitable for the longer term. Examples of funds dealing with sugar are the iPath Series B Bloomberg Sugar Subindex Total Return ETN, Teucrium Sugar Fund and iPath Pure Beta Sugar ETN. A disadvantage of investing in sugar with ETFs is the fact that you have little control over your investment.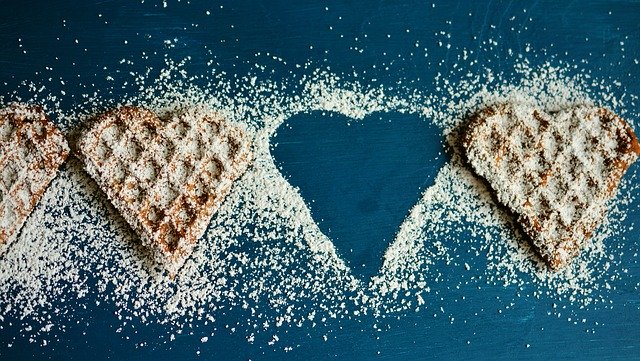 What are the advantages of investing in sugar?
Investing in sugar brings the necessary advantages. A big advantage of sugar is the fact that it is a mass product. As a result, other parties can hardly influence the price of sugar. As a result, the chance of price manipulation is much smaller.
An increasing worldwide demand is also an advantage for making an investment in sugar. In emerging economies, the prosperity of the average resident is rising. More and more people will want to buy sweet products such as ice cream and syrup. The increase in demand for sugar could cause the price to rise.
Sugar is an essential product that you can hardly ignore. The average Dutchman in the Netherlands consumes between 50 and 80 grams of sugar a day. Sugar is therefore added to many products. Did you know that you can even find sugar in bread? These are all tricks of the food products to make us addicted to certain foods.
The biggest advantage of trading in sugar is the chance of achieving a high return. Especially in special circumstances, such as the failure of a harvest, the price can suddenly rise sharply. As an active trader, you can respond well to these circumstances, allowing you to convert these movements into sweet profits!
What are the disadvantages of investing in sugar?
Investing in sugar also has its drawbacks. Sugar itself does not give you a direct income. When you invest in a business, you often receive a profit distribution on it in the form of a dividend. Of course, you can avoid this disadvantage by buying shares in companies that are active in the sugar industry.
Another risk for investments in sugar is the fact that the product is increasingly seen as bad. People focus on their health and try to eliminate sugar as much as possible. If this trend continues, the demand for sugar may decrease in the future.
It is also important to remember that the sugar industry is closely monitored by, for example, the European Commission. Mishaps are punished. When you invest in a company that engages in shady practices, this can just go wrong.
How do you determine the value of sugar?
When you start investing in sugar, you have to determine whether the price will rise or fall. To achieve this, it is important to look at the difference between production and consumption. If the production is significantly higher than usage, the price will drop.
It is important to mention that a lot of sugar cane comes from Brazil and India. When predicting the price you can therefore look at these regions. Extreme weather in Brazil, for example, can cause harvests to fail, resulting in a decrease in supply. If the supply is lower, the price will often rise.
Finally, farmers may decide to switch to another crop when income from sugar decreases. This may be the case, for example, with import duties or when farmers' debts increase. When investing in sugar, it is therefore important to keep a close eye on factors that may influence the supply side.
What is the current price of sugar?
Below you can see the current price of sugar. You can also open a CFD position directly on the commodity:
Author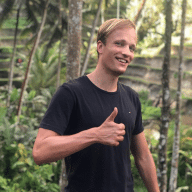 About
When I was 16, I secretly bought my first stock. Since that 'proud moment' I have been managing trading.info for over 10 years. It is my goal to educate people about financial freedom. After my studies business administration and psychology, I decided to put all my time in developing this website. Since I love to travel, I work from all over the world. Click here to read more about trading.info! Don't hesitate to leave a comment under this article.