How to buy Vivendi shares (2023) – invest in Vivendi
Would you like to buy Vivendi shares? In this article, you can read a comprehensive analysis of Vivendi shares and examine the latest stock price.
Vivendi is more than just a company; it is a collection of businesses! Before you buy Vivendi stocks, it is advisable to research how its underlying components perform. Do you have confidence in the future of Vivendi? Then it might be interesting to buy Vivendi shares through one of the following reliable brokers:
| Brokers | Benefits | Register |
| --- | --- | --- |
| | Buy Vivendi without commissions. Your capital is at risk. Other fees may apply. | |
| | Speculate with CFD's on increasing & decreasing prices of Vivendi! 82% of retail CFD accounts lose money. | |
| | Benefit from low fees, an innovative platform & high security! | |
| | Speculate on price increases and decreases of Vivendi with a free demo! | |
What is the current stock price of Vivendi?
Are you curious about the price development of Vivendi? In the graph below, you can see how Vivendi's stock has performed. By using the buttons, you can quickly open a position in the company.
Company information of Vivendi
Below you can find the key company information of Vivendi.
Stock prices of Vivendi over the last 5 days
In the table below, you can see the stock prices of Vivendi for the last 5 days:
What can make an investment in Vivendi stocks interesting?
Diversification: Vivendi owns various major companies such as Universal Music Group, Canal+, and Editis. As a result, the company has exposure to different segments within the industry and is less dependent on a single activity for its results.
Strong position in streaming: Vivendi is one of the world's largest music labels and earns revenue as users stream the music of the many artists under its brand.
Intellectual property: Vivendi owns a large library of intellectual property (including films, music, and TV series), which allows it to generate a steady source of recurring income.
Strategic collaborations: By collaborating with other companies, Vivendi can enhance its profitability. For example, Universal Music Group can collaborate with Canal+ to create exclusive content or promote artists across multiple platforms.
Volatility within the media industry: The media industry is highly dynamic and is susceptible to changing consumer preferences and technological developments. The rise of streaming platforms is an example of a trend that has significantly impacted the media industry.
Dependence on individual artists and content: A decline in the popularity of key artists can put pressure on Vivendi's revenue.
Legal issues: Copyright regulations and changes in data protection can affect the company's results.
Economic risk: Vivendi operates globally and generates a significant portion of its revenue from international markets. As a result, the company may be impacted by economic and political issues in various regions.
You can invest in Vivendi shares through a stockbroker. You can compare the different stock brokers here. It is advisable to compare the brokers with each other to find the one that best suits your needs.
Before you can buy Vivendi shares, you need to activate your investment account. You can activate your stock account by uploading a copy of your passport and proof of address. Once your account is activated, you can deposit money from your bank account or credit card.
Next, select the Vivendi stock within the trading platform and enter the amount you want to invest. You can start investing in Vivendi shares with as little as $100. Then, press the buy button to send the stock order to the stock exchange directly.
Who are Vivendi's competitors?
Warner Music Group
Bertelsmann
Comcast
About the company Vivendi
Vivendi is a media conglomerate based in Paris. The company operates in the fields of film, video games, television, music, video hosting, and publishing.
Vivendi is composed of a collection of media companies, all involved in the creation, production, and distribution of entertainment. They own fifty music labels, which generate substantial revenue for the company. Another well-known subsidiary is the Canal+ Group. The company primarily operates in France, Africa, Vietnam, Poland, and Myanmar.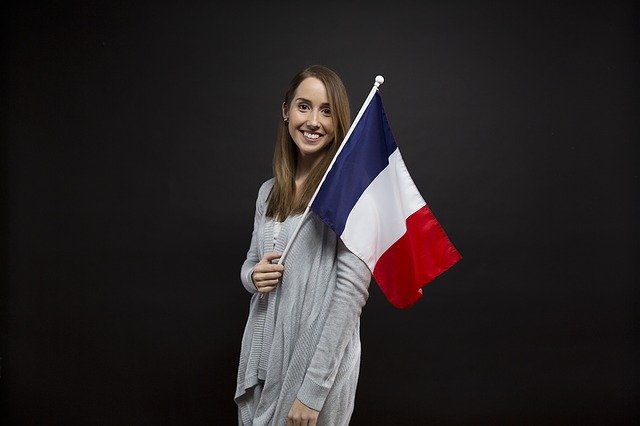 The origin of Vivendi
In 1853, there was a water company called Compagnie Générale des Eaux (CGE). The company held concessions to supply water in Lyon and later expanded to Paris, Nantes, Venice, and Porto. In 1976, CGE diversified its activities by acquiring various companies in transportation services, construction, real estate, and waste management. Eventually, Vivendi also acquired Compagnie Générale d'Entreprises Automobiles (CGEA).
Canal+
In 1983, CGE became a co-founder of Canal+, which became the first pay television channel in France. In the 1990s, the company further expanded into media and telecommunications. Within this sector, they made several acquisitions to foster growth. In 1998, during the deregulation of the French telecommunications market, Vivendi Universal and Vivendi Environnement were spun off.
Formation of "Vivendi"
In 1998, the company changed its name to Vivendi. Subsequently, all real estate and construction companies were sold. Vivendi merged with companies such as Maroc Telecom and NetHold, which enabled them to launch digital channels in Spain, Poland, Italy, Scandinavia, Belgium, and the Netherlands. In 1999, the company merged with Pathé, a deal valued at 2.6 billion according to the Wall Street Journal. The parts of the business that were not attractive to Vivendi were sold to Fornier, which subsequently changed its name to Pathé.
Current business units
The Canal+ Group
Canal+ is a leading provider of pay television in France. It is an international producer and distributor of TV series and films. Vivendi is the sole owner of Canal+.
Universal Music Group
Together with Warner Music and Sony Music, Universal Music Group is one of the top three record labels in the world.
Havas
Havas is one of the world's largest advertising and communications companies. Vivendi owns 95% of the company's shares.
Gameloft
Mobile games and downloads are the core activities of the company. The company's games are downloaded over a billion times annually.
Editis
Editis is a French publishing company which was acquired for 900 million euros in 2019. The company is one of the largest publishers in France.
Vivendi Village
It is a small group of companies that provide live and digital entertainment.
Vivendi Ticketing
Vivendi Ticketing specializes in distributing tickets for live events, sports events, and cultural events. The company operates in the United Kingdom, France, and the United States and processes forty million tickets annually. The company also serves its sister companies by selling tickets for artists from the Universal Music Group.
A collection of companies!
Due to Vivendi's presence in multiple areas within the entertainment sector, there are synergistic benefits that can be advantageous for the company's financial results. Additionally, they have shown a knack for making smart acquisitions and continuously expanding. Do you think they will continue to make intelligent decisions in the future? If so, it may be interesting to consider buying Vivendi shares.
An investment in Vivendi stocks is more stable than investing in a specific music producer. This is the case because Vivendi invests in a diverse selection of businesses, which allows for poor results in one sector to be offset by good results in another sector.
Investing in Vivendi stocks can be appealing since the company possesses valuable intellectual property. Many of the company's music and films are still regularly showcased, which provides Vivendi with a stable stream of income. However, it is important to closely monitor the artists under the brand; a decrease in demand can put pressure on the stock price.
Before deciding whether to buy Vivendi shares, it is advisable to consider the economic situation and future plans of the company. This allows you to determine if Vivendi shares align with your investment portfolio.
Author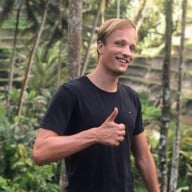 About
When I was 16, I secretly bought my first stock. Since that 'proud moment' I have been managing trading.info for over 10 years. It is my goal to educate people about financial freedom. After my studies business administration and psychology, I decided to put all my time in developing this website. Since I love to travel, I work from all over the world. Click <a href="/about-us/">here</a> to read more about trading.info! Don't hesitate to leave a comment under this article.