Why should you invest in ETFs? 6 reasons
Investing in ETFs is more popular than ever, but why? In this article, we will discuss 6 reasons why investing in ETFs can also be an attractive option for you.
Ready to get started with ETFs?
Reason 1: more flexibility with ETFs
A good reason to invest in ETFs is the high degree of flexibility. With ETFs, you can enter or exit at any time. ETF prices are constantly updated, and ETFs are traded on the stock exchange just like shares.
This means that you benefit from complete flexibility when investing in ETFs. With traditional mutual funds, you can often only exit once a day, and the price formation is also much less transparent.
Reason 2: diversify risks
With ETFs, you can easily diversify your risks, even with small amounts! With some ETFs, you invest in thousands of stocks with one investment product. This allows you to reduce the volatility and risk of your portfolio.
You can use ETFs to diversify your risks across different countries and sectors. Moreover, by entering at different times, you can also diversify your risks over time. This allows you to avoid investing a lot of money just before a crash at the top of the market.
Reason 3: low costs
Another good reason to invest in ETFs are the relatively low costs. You typically pay a low commission once at the broker for buying an ETF, just like with stocks. Thereafter, you pay management fees for the fund, which usually amount to 0.5% or less.
These costs are in stark contrast to the high transaction costs of normal mutual funds. With a normal mutual fund, you sometimes pay more than one percent, which can lower your returns. Moreover, actively managed funds rarely perform better than passively managed funds.
Reason 4: building wealth
ETFs are very suitable for building wealth at a relatively low risk. By investing periodically with a fixed amount, you benefit from returns on returns. This allows your wealth to increase significantly in the long term. With this tool, you can directly calculate the return you will get when investing in an ETF for multiple years.
Reason 5: it takes little time
Another reason why you should invest in ETFs is that it takes little time. You don't have to research hundreds of stocks and keep an eye on the news of each individual share. No, it's enough to select a good ETF and periodically deposit money into it. Because it takes little time, even people with busy jobs can benefit from developments in the stock market.
Reason 6: it's accessible
Investing in ETFs is very accessible: you only need an account with a broker to trade ETFs directly. Do you want to get started buying ETFs yourself? Then open an account with a broker right away and start building wealth:
Why invest in ETFs?
As you may have read in this article, there are several benefits associated with investing in ETFs. By investing a fixed amount regularly in ETFs, you can build up a substantial fortune with minimal risk & low costs.
Are you curious where you can invest in ETF's? In the overview below you directly see with which brokers you can trade in ETF's:
| Brokers | Benefits | Register |
| --- | --- | --- |
| | Buy ETF's without commissions. Your capital is at risk. Other fees may apply. | |
| | Speculate with CFD's on increasing & decreasing prices of ETF's! 82% of retail CFD accounts lose money. | |
| | Benefit from low fees, an innovative platform & high security! | |
| | Speculate on price increases and decreases of ETF's with a free demo! | |
Author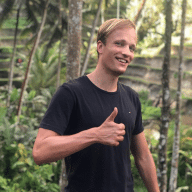 About
When I was 16, I secretly bought my first stock. Since that 'proud moment' I have been managing trading.info for over 10 years. It is my goal to educate people about financial freedom. After my studies business administration and psychology, I decided to put all my time in developing this website. Since I love to travel, I work from all over the world. Click here to read more about trading.info! Don't hesitate to leave a comment under this article.