How to buy Zalando shares (2023)? – invest in Zalando stocks
Zalando has revolutionized the way we buy clothes online in Europe. Do you want to buy Zalando stocks? In this article, you will learn how to invest in Zalando shares wisely, and you can also examine the latest stock prices.
How to buy Zalando stocks?
Do you think Zalando will continue to perform well in the future? Then it may be attractive to buy Zalando stocks. When you buy a share, you become a part-owner of the company. If the company is profitable, it may even decide to pay out a part of that profit in the form of dividend.
However, it is important to choose a broker with low transaction costs when buying stocks. Especially as a beginner, you likely have a limited budget, and it would be a waste to lose a large part of your investment because of high costs.
Below, you can see with which brokers you can buy & sell Zalando shares:
| Brokers | Benefits | Register |
| --- | --- | --- |
| | Buy Zalando without commissions. Your capital is at risk. Other fees may apply. | |
| | Speculate with CFD's on increasing & decreasing prices of Zalando! 82% of retail CFD accounts lose money. | |
| | Benefit from low fees, an innovative platform & high security! | |
| | Speculate on price increases and decreases of Zalando with a free demo! | |
What is the stock price of Zalando?
Do you want to know how the Zalando stock performs? Then it is interesting to keep an eye on the stock price. In the graph below, you can see the latest developments of the Zalando stock:
Company information of Zalando
Below you can find the most critical company information of Zalando.
Stock prices of Zalando over the last 5 days
In the table below, you can see the stock prices of Zalando from the last 5 days:
Why can it be smart to buy Zalando stocks?
Strong brand: Zalando is a strong brand with a growing presence within the e-commerce industry.
Diversification: Zalando offers various products within the fashion industry.
Growing customer base: the number of Zalando customers still increases, which can make it an appealing investment.
Innovation: Zalando makes it increasingly easy to shop online for clothes. It is now possible to let the clothes you want to return be picked up at your house.
Financial results: Zalando posts strong results and is also profitable.
Internationally active: Zalando is currently active in 25 countries, which means that losses in one market can be offset by profits in another market.
Luxury: Zalando is increasingly focusing on the luxury segment by offering brands such as Alberta Ferretti and Moschino Coutur. The profit margin on these types of luxury brands is usually higher.
Competition: The e-commerce industry is highly competitive, and Zalando has to compete with existing and new players.
Fashion trends: Zalando is dependent on the latest fashion trends, which can affect the demand for its products.
Supply chain: Zalando is dependent on its supply chain, and disruptions can influence its results.
Reputation: Zalando has faced negative publicity, such as poor working conditions, which can influence its stock price.
What are Zalando's biggest competitors?
Step 1: You need an account with a broker where you can buy Zalando shares.
Step 2: After opening an account, you need to activate it.
Step 3: Deposit sufficient funds into your stock account for your Zalando investment.
Step 4: Enter the amount you want to invest and click "buy" to send the order directly to the stock exchange.
Step 5: You can sell your Zalando shares at any time, which allows you to quickly respond to changing market conditions.
About Zalando
Zalando is a Berlin-based company that revolutionized the way we buy clothes online in Europe. Would you like to buy Zalando shares? In this article, you can read how to invest wisely in Zalando stocks & access the latest price data.


The company's founding
Robert Schneider and David Gentz founded Zalando in 2008, and they started selling shoes in Germany. In 2009, the company expanded into Austria, and in 2010, Zalando entered the Netherlands and France.
In 2010, Zalando expanded its product line to include clothing and fashion. By developing its own collection, Zalando became the online sales leader for shoes in 2010.
Zalando IPO
On October 1, 2014, Zalando went public. After placing 10% of its shares at a price of €21.50, the company became listed on the stock exchange.
No shares were bought by existing shareholders. The entire proceeds of the IPO were used for the company's operations. Zalando has been part of the SDAX stock index since December 22, 2014.
Criticism of Zalando
In 2012, the fastest-growing company in Europe received negative publicity. A German television journalist made an undercover report. His documentary showed the working conditions in a Zalando distribution centre.
The high work pressure and strict control over the employees of the distribution centre were shown. The documentary caused a storm of criticism in the media.
In 2014, Zalando received negative publicity once more. A German television journalist stayed undercover in a distribution centre in Erfurt. Zalando indicated that they did not recognize themselves in her report. The company took legal action against the journalist because she had made internal company processes public.
Should you buy Zalando stocks?
Zalando can be an interesting investment. The German e-commerce brand has built a good reputation and is growing in multiple countries. This allows Zalando to achieve profitable results. Furthermore, Zalando has control over all steps in the supply chain, which allows the company to offer its services at lower rates.
However, it is important to remember that the e-commerce industry is highly competitive, and Zalando can lose money when customer preferences change. In addition, customers may decide to spend less during economically tough times.
Whether to invest in Zalando stocks ultimately depends on your investment goal, risk tolerance, and financial situation. Research the risks of investing in Zalando shares and decide if you want to take on these risks.
Author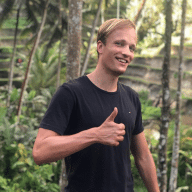 About
When I was 16, I secretly bought my first stock. Since that 'proud moment' I have been managing trading.info for over 10 years. It is my goal to educate people about financial freedom. After my studies business administration and psychology, I decided to put all my time in developing this website. Since I love to travel, I work from all over the world. Click here to read more about trading.info! Don't hesitate to leave a comment under this article.