How to invest 10,000 pounds of your savings?
Do you have 10,000 pounds in your bank account that you do not actually use? Of course that is great, but also a bit of a waste. You could also make your money work for you and grow your assets considerably in the short term. All you must do is invest those 10,000 pounds in the right investment products. In this article, we will discuss the best 14 ways to invest £10,000 in savings.
How to best invest 10,000 pounds of your savings?
Thanks to the rise of the internet, there are more ways than ever to put your money to work. Before you decide to invest in any of the 14 options on this page, it is important to remember that investing is a commitment. Patience is the most important weapon of every investor: if you invest money consistently, you can build up a large amount of capital in the long term.
Option 1: Trading on autopilot
Good amounts are earned on the stock market every day: You can achieve high returns by smartly buying & selling shares. 10,000 pounds is a good amount to start trading shares. However, if you do not have sufficient knowledge, it may be better to ignore the stock market.
Fortunately, there are platforms where you can use the knowledge of other investors. A comparable service can be compared to the 'Twitter' of investing: You copy the investments of other talented people so that you do not have to make the difficult decisions yourself.
A good platform for copying investments is eToro. At eToro you can use social trading: You can immediately see what investments someone is making. Because the platform provides sufficient information about the investor's performance, you can determine whether the strategy is right for you. For example, investors differ greatly in the extent to which they take risks.
You can try this  way of investing completely free with a virtual demo. Use the button below to open a free account with eToro:

If you are not afraid to buy shares yourself, it can also be an interesting way to get started. Even with an amount of 10,000 pounds, it is important to spread your opportunities as much as possible: you do this by investing in different regions and sectors. When one sector or region is underperforming, the favourable results in another region can boost your investment results.
Incidentally, it is smart not to invest the full 10,000 pounds immediately. You can choose to invest a certain amount in shares every month or every year. That way you avoid getting in at the wrong time: if you do this, it can take a long time before you achieve a positive return.
It is also important to research the companies you want to invest in sufficiently. You can do this yourself by looking at the company's financial data. You can also choose to get advice on a site like Fool.com: for a monthly payment, you can receive buying tips there.
A good and reliable party where you can buy shares without commissions is eToro. Use the button below to immediately open an account with eToro and try the possibilities:
Option 3: Invest in a fund
Do you have 10,000 euros, but do not have the time or motivation to keep an eye on the stock markets yourself? Then you can also choose to invest money in a fund. Many people opt for an actively managed fund with their bank: this is often not the best choice. Active funds rarely beat the market, while the management costs are high.
Consequently, it is smarter for most people to buy an index fund or ETF. An ETF is a fund that is traded on the stock exchange that you can buy & sell at any time. With an ETF, you can invest in anything and everything: many people choose to track an index like the S&P 500 or Dow Jones. However, you can also choose to invest in a specific sector (for example the gaming sector) or in a special region (Russia).
Because an index fund is passively managed, you do not pay high management costs which increases your potential return. By periodically investing an amount, you also prevent yourself from investing all your money at the wrong time.
Do you also want to invest (part of) your 10,000 pounds in savings in a fund? Then it is advisable to create an account with DEGIRO. At DEGIRO you do not pay any purchase and sale costs for funds from the core selection:
Option 4: Lend money to acquaintances
£10,000 is a nice amount of money with which you can help someone else. For example, is there someone in your family who wants to start a business, or do you know a family member who needs help buying a house? Then you can achieve a good extra return by lending the money.
Lending money to acquaintances has the necessary advantages: the borrowing party is not bothered by the restrictions imposed by a financial party and because there is no third party in between, you can achieve a higher return as a borrowing party.
It is of course particularly important to only lend your money to a reliable party. Even if you know the other person well, it is wise to contract everything properly. Quarrels and conflicts regularly arise due to money problems.
Alternatively, you can choose to lend your money by using P2P borrowing. There are various platforms where you can lend money to other parties. The platform then ensures that the payments are properly executed. Also, with P2P platforms you have to be careful: in the past it often happened that a party did not pay. Examples of these types of platforms are Fast Invest, Mintos and Lender & Spender.
Option 5: Cryptocurrencies
You can also choose to invest part of the 10,000 pounds in crypto coins. I would not recommend to most people that they invest all their savings in the cryptocurrenies. There is still too much uncertainty about the future of most crypto coins and the price can collapse ten percent or more in one day.
Having said that, an investment in a crypto coin can work out very well. New coins sometimes increase in value by 100 percent or more within a few days. That way you can achieve an extremely high return.
If you do not mind actively trading, you can achieve a much higher return with crypto coins. You do this by responding directly to the latest news. If, for example, a certain crypto coin has recently been embraced by a large party, this can immediately give the price a significant boost.
When you start investing in cryptos, it is particularly important to carefully research the underlying party. Not all crypto brokers are equally reliable: avoid losing a substantial amount because the company behind the crypto coin runs off with your money.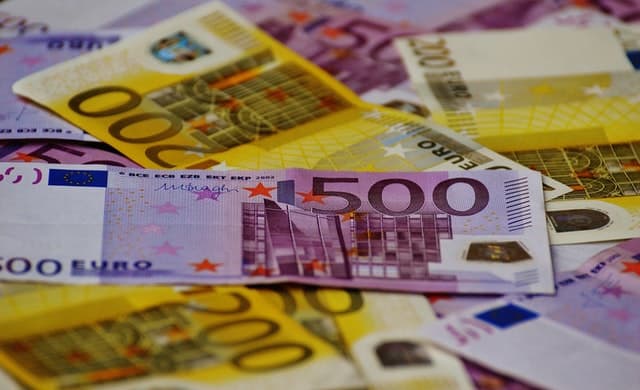 Option 6:  Actively speculate
You can also choose to actively speculate on price changes on the stock exchange. Many people buy stocks and hold them for a longer period, so you can expect a long-term return of six to eight percent. If you actively speculate in a smart way, you can quickly achieve six to eight percent in return on one investment. Of course, you can also lose your entire investment in one fell swoop by actively speculating. Therefore, it is important to only choose this option if you know what you are doing.
Many people who actively speculate use technical analysis: you then look for horizontal levels that the price regularly responds to. By cleverly responding to this, you can build a good strategy with which you can regularly achieve a good return.
A good way to invest actively is to use CFDs. With CFDs, you can also open short positions with which you achieve a positive result when the price falls. You can also apply leverage so that you can invest up to £300,000 with £10,000.
You can try speculating on the stock market for free with a demo at eToro. It is certainly advisable to first test whether speculation suits you: that way you avoid big losses. Use the button below to open a free demo at eToro:
Option 7: Move money to an offshore bank account
If you do not want to actively invest, but still want to achieve a higher return with your savings, you can choose to transfer your savings to a foreign bank account. In Europe, bank accounts only yield a limited return: It is undoubtedly smart to switch to other banks that offer a higher interest rate.
It is important to choose a bank that is covered by the deposit guarantee scheme. This system guarantees that you will not simply lose the first £100,000 on your account. Banks abroad may be less reliable, which makes it extra important to watch out for this fail-safe.
There are various comparison websites where you can immediately see at which bank you receive the highest interest. For Europe, you can look at Raisin, for example.
Option 8: Invest in real estate
Historically, real estate has always been a smart investment. Of course, real estate has also gone through difficult times: The housing crisis of 2008 clearly showed that real estate will certainly not only increase in value. Yet, the demand for houses will not just disappear as people still need a place to live.
Investing 10,000 pounds in real estate is therefore an interesting option. Unfortunately, 10,000 pounds is not enough to buy a property yourself. When you can buy a property yourself, you benefit from rental income, and you can also achieve a positive return when house prices rise.
However, you can invest in real estate projects of other parties with 10,000 pounds. You can do this, for example, by investing in a real estate ETF or by buying shares in a company that is active in the real estate world. You can also look for a real estate project yourself: this can be riskier, as these types of constructions are often not subject to a supervisory authority.
When you invest in real estate, it is still important to stay sharp. There are plenty of unreliable figures on the market and not every real estate object is equally interesting. Therefore, always investigate whether the property in which you are investing can yield a good return. In addition, keep an eye on the economy and avoid investing in real estate just before a new bubble bursts.
Option 9: An investment in yourself
With 10,000 pounds you can also choose to invest in yourself. For example, with 10,000 pounds you can (partially) complete a university study. Sure, you are not going to graduate from Oxford or Cambridge for that amount. This does not alter the fact that extra academic knowledge can give your salary a significant boost. Also, on the internet you can find various courses that can teach you new skills.
Not all these courses cost 10,000 pounds: sometimes you can learn enormously valuable skills for a few hundred pounds. An investment in yourself is never really wasted. Make sure you invest your money at a party that is really knowledgable in a certain area. You can also find many people on the internet who are selling courses on getting rich and who are only getting rich by selling the courses.

Option 10: Invest in bonds
Bonds can also be an interesting investment. However, due to the low-interest rates, an investment in a bond is rarely the best option: The interest in shares has increased more than the interest in bonds.
Despite this situation, you can still choose to invest part of your assets in bonds. Especially in uncertain times, it is nice to be able to count on a somewhat steady income in the form of interest. If you dare, you can also buy bonds from companies that pay a higher interest rate.
Option 11: Start a business
Starting a business can be the best investment you can make. With 10,000 pounds you can certainly make a good start. With the rise of the internet, you even need a lot less money to achieve a good result with your company.
For example, it can be interesting to start an online blog. A while ago, for example, I helped my mother set up a gardening website. Nowadays, she receives tens of thousands of visitors per month on her website, leaving her with a nice additional income. The total investment for this company was only a few pounds, so the return amounts to thousands of percent.
Thus, if you have some time and money to spare, you can start an online blog. This is not very difficult and if you manage to attract enough visitors you can make a nice profit with it. It is smart to choose a topic that you are extremely interested in and that you enjoy writing about.
When you invest in setting up a business, you must take into account that you also have to invest a lot of time. Starting a business is therefore certainly not for everyone.
Option 12: Repay debts
Do you have 10,000 in savings and are you still in debt? Then it is smart to pay off the debts first. After all, by paying off your debts, you immediately receive a return. When the interest or your debt is six percent, you earn six percent on an annual basis by paying off the debt.
It is therefore unwise to invest in, for example, shares when you still have debts. You must achieve a very high return if you want to improve on the bottom line. Only when you earn more than six percent on an annual basis would you achieve a positive result in this case.
Therefore, only invest with money that is yours & that you can spare. That way you achieve the maximum return with an investment of 10,000 pounds.
Option 13: Sell products
Another way with which you can earn extra money is by selling products over the internet. You can do this on a small scale via, for example, eBay: by buying up products smartly you can then sell them at a profit. However, there are more attractive ways in which you can get positive returns from buying and selling products.
An interesting new way to make money is drop-shipping. With drop-shipping, you sell the products of another party under your name. Within this business concept you do not have to build up stock yourself: you are only responsible for the marketing.
When you have found a product that is performing well, you can also stock up for 10,000. Note that it can be difficult to compete with other large webshops with a comparable amount. It is therefore highly recommended drawing up a clear plan before you start buying and selling products online.
Option 14: Buy gold or other raw materials
You can also choose to invest your money in a commodity like gold. Gold is often seen as a safe investment product: You can see that gold performs especially well when there is a lot of uncertainty about the economic future.
Some people choose to always include some gold in their investment portfolio. This way you hedge against risks in an economic crisis: when things suddenly go less well, the profits from your gold compensate for the losses you make with your shares.
When you have more time to think about your investments, you can also trade gold more actively. Sell ​​gold when a new record price hits, and buy gold when uncertainty in the financial markets increases. You can also choose to invest in other commodities like oil and silver.
Think & plan ahead
It is important to plan well in advance when you are going to invest with an amount of 10,000 pounds. For example, make sure you keep enough money on hand to solve any problems. In this way you avoid having to sell your investments at an unfavourable moment, resulting in a negative return.
It is also important to clearly define your time horizon. Some people invest mainly in the short term while other people are busy building a pension. The strategy that works best for you depends a lot on your personal preferences and goals.
How long does it take to double 10,000 pounds?
When you invest money on the stock exchange, you can double the money at a given moment to 20,000 pounds. It often takes less time than you think to double your money: this is due to the phenomenon of return on return.
When you achieve a 10% return on your shares, and you reinvest this amount in stocks, you will also receive a return on your profit. That way your return grows exponentially which is good for your investment results in the long term.
How long it takes for your investment of 10,000 pounds to double depends on your return. At an average return of 8%, it takes 9 years for your assets to double, while at 4% it takes 17.7 years. As you can see, a few percent can make a big difference! It is therefore important to always invest at a low cost: this increases the speed at which your money doubles in value.
Do you want to know where you can invest the cheapest? On our page about cheap investing, you can read everything you need to know:
Risk profile
Before I finish this article about investing 10,000 pounds, I would like to discuss the risk profiles. Risk and return are linked: as an investor, you receive a reward for the risk you take. Fortunately, you have full say in the level of risk you are willing to take. We often distinguish three levels:
Defensive: where you invest in safe investment products such as bonds.
Neutral: where you invest in a mix of investment products.
Offensive: where you invest in riskier products.
With the riskier investment products, you are expected to achieve a higher return over the longer term. Certainly, in the shorter term you can also lose a lot more money with this type of investment. It is therefore important to choose a risk profile that suits you.
Conclusion: What should you do  with 10,000 in savings?
Do not get discouraged because you only have 10,000 pounds in savings. Wealth must start somewhere and by starting to invest your money smartly today you can build up a big sum of money in the future.
As you have read in this article, there are various methods for investing smartly with 10,000 pounds. It can certainly be smart to combine the different options: that way you diversify, and your results become less volatile.
Do stay sharp when you are going to invest via the internet: not every company wants the best for you. When something seems too good to be true, this is often the case. Avoid getting scammed and draw up a comprehensive plan: that way you will achieve the best result.
4 investment tips to smartly invest  10,000 pounds
We are happy to help you invest your 10,000 pounds in the right way. We do this by giving four tips in this article to invest your assets smartly.
Tip 1: Determine your strategy
You can just put those 10,000 pounds in your bank account into a few random shares, but this is unwise. The most successful investors always invest their money with a certain strategy. If you really want to make a lot of profit with that 10,000 pounds in your bank account, it is wise to determine your investment strategy first.
There are many investment strategies. Which strategy suits you best depends entirely on how you want to invest your money. Are you excited to take some extra risks? Then you choose an offensive investment strategy. Do you prefer security, safety and limiting risks? Then you can choose one of the many defensive investment strategies.
 Tip 2: Decide which investment products you want to invest in
Once you have determined your investment strategy, you must determine in which investment products you want to invest the 10,000 pounds. You can invest in shares, but also in real estate, in gold, in a foreign currency or in options. Which investment products you choose depends, among other things, on your investment strategy.
It is wise to invest in multiple investment products. By spreading those 10,000 pounds over several investments, you spread your opportunities and your risks. If things go less well with one investment, this loss is offset by another investment that performs better.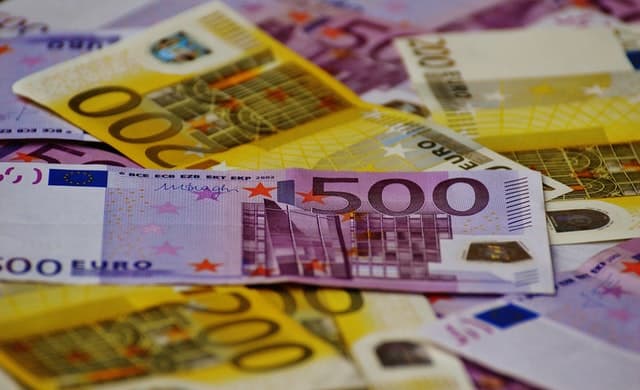 Tip 3: Compare brokers
After you have decided which investment products you want to invest in, you still need to find a broker where you can make the investments. By comparing various brokers, you will automatically find the cheapest provider. This is important, because with low investment costs you will have more money left as profit.
Please note that not all brokers are equally reliable. Always work with a reliable broker, especially if you are going to invest 10,000 pounds with this party. If you invest your money with an unreliable broker, you run the risk of losing your assets, which you obviously want to prevent.
Do you want to know with which brokers we like to invest ourselves? In our overview of the best brokers, we discuss the different possibilities:
Tip 4: Evaluate and learn
Finally, it is wise to regularly evaluate your investments. What is your interim profit? Which investment products perform well, and which investment products perform less well? Which investment strategy brings you the highest profit?
By asking yourself these questions, you can potentially improve your investment strategy. If you discover ways to improve your investment strategy, you can make even more profits with your investment of £10,000. We certainly recommend that you take a close look at your investments from time to time.
Author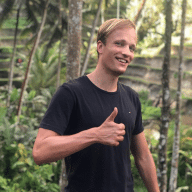 About
When I was 16, I secretly bought my first stock. Since that 'proud moment' I have been managing trading.info for over 10 years. It is my goal to educate people about financial freedom. After my studies business administration and psychology, I decided to put all my time in developing this website. Since I love to travel, I work from all over the world. Click here to read more about trading.info! Don't hesitate to leave a comment under this article.