How to buy Ageas shares (2023) – invest in Ageas
Ageas is a company with several insurance divisions. Banks and the Belgian government have acquired the remaining banking divisions of the company. Are you considering investing in Ageas stocks? In this article, you will discover how to buy Ageas shares.
If you have confidence in the future of this insurer, you can buy Ageas shares. You can buy Ageas stocks with one of these reliable stockbrokers:
| Brokers | Benefits | Register |
| --- | --- | --- |
| | Buy Ageas without commissions. Your capital is at risk. Other fees may apply. | |
| | Speculate with CFD's on increasing & decreasing prices of Ageas! 82% of retail CFD accounts lose money. | |
| | Benefit from low fees, an innovative platform & high security! | |
| | Speculate on price increases and decreases of Ageas with a free demo! | |
What is the current price of Ageas?
Are you curious about how Ageas is currently performing? In this graph, you can see the price movement of Ageas shares over the past period. You can also use the buttons to directly open a position in the company.
Company details of Ageas
Below you will find the key company details of Ageas.
Stock prices for Ageas over the last 5 days
In the table below, you can see the stock prices of Ageas for the last 5 days:
Strong financial performance: Ageas has a track record of strong financial performance. If this trend continues, it can be appealing to buy Ageas shares.
Diversification: Ageas operates in various segments of the insurance industry, offering products such as life insurance and asset management. This diversification makes Ageas less vulnerable: during the pandemic, poor results in life insurance were offset by good results in regular insurance.
Presence in multiple countries: Ageas operates in different countries in Europe and Asia, reducing the risk of economic downturns in a single region affecting its overall results.
Distribution: Ageas has an extensive network of distribution channels, including banks, brokers, and other intermediaries. For example, Ageas has a collaboration with BNB Paribas in Belgium, enabling it to reach many potential customers directly.
Regulations: New rules regarding capital reserves can put pressure on the company's performance, as it becomes more challenging to grow.
Economic uncertainties: During the economic crisis of 2008, the number of claims increased while the company's investments decreased in value.
Competition: The insurance industry faces significant competition, requiring the company to constantly adapt its products to consumer preferences.
Claims and underwriting risk: Errors in risk assessments or major events like natural disasters can impact the profitability of Ageas.
Who are the biggest competitors of Ageas?
Open a broker account: First, sign up with a reliable broker that allows you to buy Ageas shares.
Activate your account: Then, activate your investment account by uploading a copy of your passport and proof of address. Once your account is activated, you can deposit funds into your investment account.
Select Ageas shares: Navigate to the Ageas stock and enter the amount you want to invest.
Buy shares: With a market order, you can buy Ageas stocks directly, and with a limit order, you can set a maximum price you are willing to pay.
Evaluate: Remember to monitor your investment in Ageas and sell the shares when you decide to do so.
The major banking company Ageas
In the past, Ageas was a major bank and insurer with operations in the Netherlands and Belgium. Under the name Fortis Holding, the company was the parent company of Fortis until 2008. During the financial crisis of 2008, the Fortis brand was lost.
Through interventions by both the Belgian and Dutch governments, important parts of Fortis were prevented from going bankrupt. What remained of Fortis Holding was the Belgian and Dutch insurance division and a majority stake in a credit portfolio.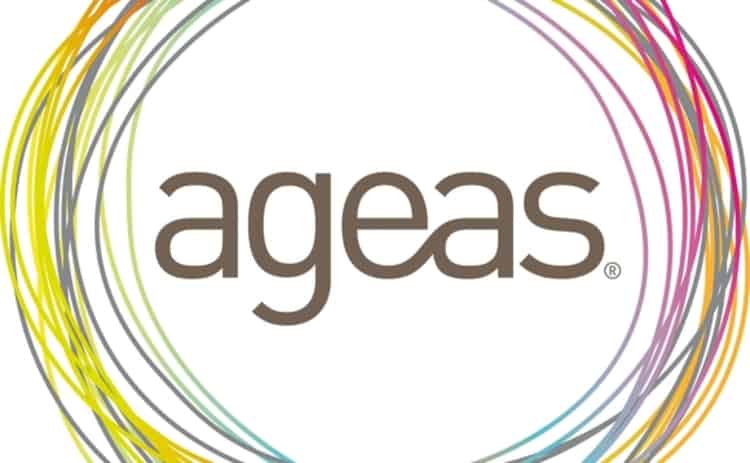 The insurance company Ageas today
The name Fortis had suffered from reputational damage. In 2010, with the approval of the shareholders, the company changed its name to Ageas. Belgian Ageas offers life insurance and other insurance products. The company holds a 75% stake in AG Insurance, of which Ageas is the parent company. Ageas is a significant player in the insurance market and operates in over 12 countries.
Operating in Europe and Asia
Ageas is mainly active in Europe and Asia. Through joint ventures, Ageas operates in rapidly growing countries in Asia, including China, the Philippines, India, Thailand, and Vietnam.
Components of Ageas
A 75% stake in AG Insurance. The original name of this company was Fortis Insurance Belgium.
Ageas Insurance International. The original name of this company was Fortis Insurance International.
A 45% stake in the structured credit portfolio Royal Park Investments.
Shareholders suffered losses due to the collapse of Fortis. In 2016, Ageas reached an agreement with these former shareholders, by settling without admitting any wrongdoing. This settlement resolved the major legal proceedings. The company committed to compensating the affected shareholders with a payment of 1.2 billion euros.
Ageas can be an interesting investment as the stock offers an attractive dividend. However, it is important to always examine the financial health of the company. If the number of claims increases or investments perform poorly, the company may face difficulties.
When making a decision about investing in Ageas shares, it is also wise to consider how the stock fits within your personal situation. Ageas's risk profile may not suit every investor, but the stock can be part of a well-balanced investment portfolio.
Author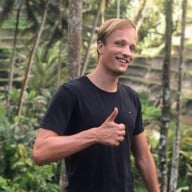 About
When I was 16, I secretly bought my first stock. Since that 'proud moment' I have been managing trading.info for over 10 years. It is my goal to educate people about financial freedom. After my studies business administration and psychology, I decided to put all my time in developing this website. Since I love to travel, I work from all over the world. Click <a href="/about-us/">here</a> to read more about trading.info! Don't hesitate to leave a comment under this article.