How to buy BNP Paribas shares (2023)?
Do you want to invest in BNP Paribas shares? By buying BNP Paribas shares, you invest in one of the largest banks in the world. At the same time, you also invest in a bank with a somewhat unethical business conduct. In this article, you can read about the company's activities. You can also discover where to buy the shares and examine the current stock price of BNP Paribas.
Do you have confidence in the future of BNP Paribas? Bank stocks are often highly cyclical. When the economy performs well, stock prices tend to perform well too. Conversely, when things go bad, as a shareholder of a bank stock, you'll feel the impact directly. It is important to choose a broker where you can buy the shares at a favourable price. Below, you can see which brokers offer the opportunity to invest in BNP Paribas shares:
| Brokers | Benefits | Register |
| --- | --- | --- |
| | Buy BNP Paribas without commissions. Your capital is at risk. Other fees may apply. | |
| | Speculate with CFD's on increasing & decreasing prices of BNP Paribas! 82% of retail CFD accounts lose money. | |
| | Benefit from low fees, an innovative platform & high security! | |
| | Speculate on price increases and decreases of BNP Paribas with a free demo! | |
What is the current stock price of BNP Paribas?
Are you curious about the price of BNP Paribas? Understandable! As an investor, it is always essential to keep an eye on the price. In the graph below, you can directly check the price of BNP Paribas. You can also use the buttons to open a trading position.
Company information of BNP Paribas
Below you can find the key company information of BNP Paribas.
Stock prices of BNP Paribas over the last 5 days
In the table below, you can see the stock prices of BNP Paribas over the last 5 days:
Strong global position: BNP Paribas has built a strong international position and operates in various countries. BNP Paribas has established a strong presence in France and Germany.
Retail & commercial banking: BNP Paribas excels in these divisions and serves many individual clients.
Focus on digital transformation: BNP Paribas actively invests in digital transformation, by partnering with fintech companies.
Strong capital position: BNP Paribas has built a strong central position and manages its risks wisely.
What are the risks of investing in BNP Paribas stocks?
Volatility: similar to other banks, BNP Paribas is highly dependent on economic crises for its operations. The financial crisis of 2008 put significant pressure on the bank, and this can happen again in a new economic crisis.
Rigorous supervision: banks are subject to strict oversight, and new regulations can put pressure on their financial performance.
Credit risk: if the parties to whom BNP Paribas lends money encounter problems, BNP Paribas can suffer significant losses.
Who are the major competitors of BNP Paribas?
Verify your identity to start investing
Deposit money from your bank account or credit card
Select the BNP Paribas share and determine the amount you want to invest
Click "buy" to send the investment position to the stock exchange directly
About the company BNP Paribas
On May 23, 2000, Banque Nationale de Paris and Paribas merged to create BNP Paribas. The branches of this banking group can be found in 75 countries. The headquarters of BNP Paribas is located in Paris.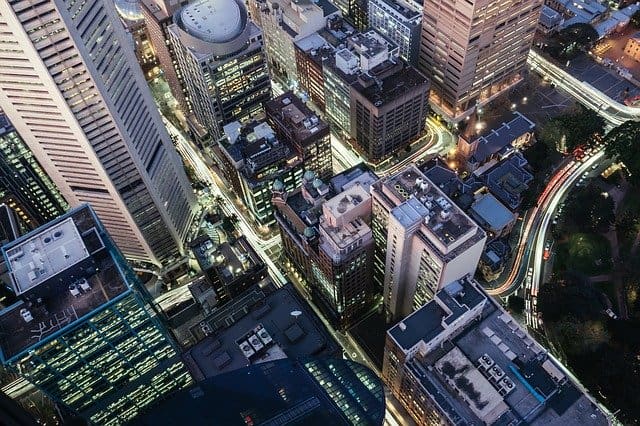 The acquisition of Fortis
In the acquisition of the bank Fortis, BNP Paribas obtained 75% of the shares. The Belgian government acquired the remaining shares. Additionally, BNP Paribas acquired 25% of Fortis Insurance. The 25% shares of BNP Paribas Fortis were sold to BNP Paribas Fortis by the Belgian federal government in 2013 for 3.25 million euros.
Issues in Europe and the United States
BNP Paribas failed to report the importance of BNP Paribas in Volta France for almost a year, which resulted in the Financial Markets Authority imposing an administrative fine of 120,000 euros on BNP Paribas in 2009.
In 2014, BNP Paribas had to pay a fine of 8.9 billion dollars for illegal arms trade with Sudan and Iran. The fine was so high because BNP Paribas continued with the illegal practices despite warnings. In 2013, the bank had achieved a net profit of 4.8 billion euros, so the high fine in 2014 did not threaten the bank's creditworthiness.
However, when investing in BNP Paribas stocks, it is important to pay attention to such events. Scandals can significantly impact the company's financial results and stock price.
Poor ethical policy
BNP Paribas performs poorly in terms of ethical policy. The bank hardly adheres to guidelines in areas such as human rights, conservation, reducing greenhouse gases, and investments in the weapons industry.
For example, the bank provided financing to countries that produce, design, and sell weapons. In 2016, the bank had 120 subsidiaries based in tax havens. If you look for an ethical investment, it is better to skip BNP Paribas.
Digitalization
BNP Paribas, like many other banks, is noticed that customers visit physical locations less frequently. The company responds to this by further developing their digital services. Currently, over 50% of all interactions take place online, which makes it a strategically smart move to digitalize the service even more. Do you think digitalization will contribute to the financial results of BNP Paribas? In that case, it may be wise to buy BNP Paribas shares.
BNP Paribas built a strong international position and is particularly active in retail and commercial banking. The bank is known for its healthy capital position, but increasing regulatory pressure can still put it in a difficult position. It is therefore important to thoroughly examine the business operations of BNP Paribas before buying the shares.
Furthermore, don't forget to compare BNP Paribas with competing banks; another bank could deliver better performance. Ultimately, there is no objective answer to whether BNP Paribas shares are suitable for you, so it is essential to first establish a clear investment plan before you start.
Author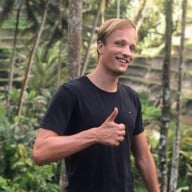 About
When I was 16, I secretly bought my first stock. Since that 'proud moment' I have been managing trading.info for over 10 years. It is my goal to educate people about financial freedom. After my studies business administration and psychology, I decided to put all my time in developing this website. Since I love to travel, I work from all over the world. Click <a href="/about-us/">here</a> to read more about trading.info! Don't hesitate to leave a comment under this article.