How to buy BNP Paribas shares?
Do you want to invest in BPN Paribas? By buying BPN Paribas stocks you invest in one of the largest banks in the world. At the same time, you are also investing in a bank with not too ethical business practices. In this article you can read about the main activities of the company. You can also see directly here where you can buy the stocks, and you can consult the current stock price of BNP Paribas here.
Where can you buy BNP Paribas stocks?
Do you want to buy BNP Paribas shares? You can directly trade in BNP Paribas stocks with one of these reliable brokers:

| Brokers | Benefits | Register |
| --- | --- | --- |
How can you actively invest in BNP Paribas?
Are you a more active investor? That can work out well! In the past, BNP Paribas has had to deal with many scandals. For example, the company has been trading in arms illegally for a long time. The company then had to pay an enormous fine to America. Events of this kind are not good for the share price. By placing an order at a falling price, you can benefit from negative developments.
But how can you actually actively trade in BNP Paribas? You can do this with Plus500. Plus500 is a CFD broker where you can actively trade in the price of the company. You can even make use of a leverage which allows you to take a larger position even with a small amount of money. Use the button below to instantly open a free demo account with Plus500:
What is the current stock price of BNP Paribas?
Are you curious about the stock price of BNP Paribas? Understandable! As an investor, it is always important to keep a close eye on the share price. In the graph below, you can directly request the CFD price of BNP Paribas. You can also open a trading position directly with the buttons.
About the company BNP Paribas
On 23 May 2000, the Banque Nationale de Paris and Paribas merged to form BNP Paribas. This company, one of the largest banking groups in the world, is headquartered in Paris. Branches of this banking group can be found in 75 countries. In 2009, the Belgian Fortis was acquired. BNP Paribas then became the largest bank in Europe in terms of assets under management. Since 2010, BNP Paribas has been the largest bank in the world in terms of balance sheet total.

The acquisition of Fortis
With the acquisition of the Fortis bank, BNP Paribas acquired 75% of the stocks. The Belgian government acquired the rest of the shares. In addition, BNP Paribas acquired 25% of Fortis Insurance. The 25% stocks of BNB Parisbas Fortis were sold in 2013 by the Belgian federal government to BNP Paribas Fortis for which the bank paid 3.25 million euros. This gave the French bank full ownership of the former Fortis bank.
Fortis Investments is the asset management arm of Fortis. BNP Paribas also acquired Fortis Investments. When Fortis Investments was acquired by BNP Paribas, more than 200 investment funds were managed by Fortis Investments worldwide.
Problems in Europe and the United States
BNP Paribas did not report its stake in Volta France for almost a year. Therefore, the Financial Markets Authority gave BNP Paribas an administrative fine of €120,000 in 2009.
In the United States, BNP Paribas was counting on having to pay USD 10 billion in June 2014. This was a settlement for banned arms trade with Sudan and Iran. On 28 June 2014, a settlement agreement was reached with the US authorities: the bank had to pay USD 8.9 billion.
The fine was so high because, despite warnings, BNP Paribas had continued with the illegal practices. In 2013, the bank still had a net profit of EUR 4.8 billion, so the high fine in 2014 did not threat the bank's creditworthiness.
Nevertheless, it is important when you start investing in BNP Paribas to pay close attention to these types of developments. Scandals can have a major impact on the price of a share. By actively investing, you can respond well to both rising and falling share prices.
Poor ethical policy
BNP Paribas is performing poorly in terms of their ethical policy. The bank scarcely complied with guidelines in the areas of human rights, nature conservation, the reduction of greenhouse gases and investment in the arms industry, among other things.
The bank financed countries that produce, design and sell arms. In 2016, the bank also owned 120 subsidiaries located in tax havens. If you are looking for an ethical investment, BNP Paribas is therefore not the best choice.
Digitization
BNP Paribas, like many other banks, has noticed that clients are visiting a physical location less and less often. The company responds to this by continuously developing its digital services. More than 50% of all contact nowadays takes place via the internet, which makes it a strategically smart move to increasingly digitalize the service. Do you think that digitization will contribute to BNP Paribas' business results? In that case, it might be smart to buy BNP Paribas stocks.
Author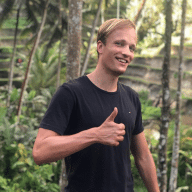 About
When I was 16, I secretly bought my first stock. Since that 'proud moment' I have been managing trading.info for over 10 years. It is my goal to educate people about financial freedom. After my studies business administration and psychology, I decided to put all my time in developing this website. Since I love to travel, I work from all over the world. Click here to read more about trading.info! Don't hesitate to leave a comment under this article.