How to buy Canon shares (2023) – invest in Canon
Smile! Personally, I know Canon mainly for its high-quality cameras, which I also use regularly during my travels. But did you know that the majority of this Japanese company's revenue comes from office products such as printers and copiers? If you believe that Canon will continue to perform well in the future, it's wise to invest in Canon by purchasing its stocks. We will explore where you can invest in Canon stocks, and you can check the current share price of Canon on this page.
Where can you buy Canon stocks?
The price of Canon stocks is closely tied to the economic situation. When things go well, other companies are more likely to purchase new office supplies such as printers and copiers. Do you think the economy will develop positively in the future? Then it may be attractive to buy Canon stocks through one of these reliable brokers:
| Brokers | Benefits | Register |
| --- | --- | --- |
| | Buy Canon without commissions. Your capital is at risk. Other fees may apply. | |
| | Speculate with CFD's on increasing & decreasing prices of Canon! 82% of retail CFD accounts lose money. | |
| | Benefit from low fees, an innovative platform & high security! | |
| | Speculate on price increases and decreases of Canon with a free demo! | |
What is the current stock price of Canon?
As an investor, the stock price is, of course, essential! Below you can see an up-to-date overview of Canon's stock price. If you want to invest in the stock directly, you can use the buttons next to the chart.
Company data of Canon
Below you will find the key company data of Canon.
In the table below, you can see the stock prices of Canon over the past 5 days:
What makes an investment in Canon stocks interesting?
Strong brand: Canon is a well-known brand for cameras, printers, and scanners. This allows consumers to recognize the brand instantly, which reduces the need for the company to invest in marketing.
Diverse portfolio: Canon offers a wide range of products, which allows it to generate income from various sources.
Focus on R&D: Canon invests heavily in the development of new products. This enables Canon to bring increasingly better cameras to the market, which makes it the number one choice for many photographers.
Expansions: Canon invests in medical and industrial solutions. With its medical diagnostic systems, Canon can tap into an entirely new market, which could positively impact the company's profitability.
What are the risks of investing in Canon stocks?
Decreased demand: Fewer people buy cameras and printers due to the rise of smartphones.
Competition: Canon constantly has to compete for market share with other strong companies such as Nikon and Sony.
Economic situation: Canon's position is strongly influenced by the economic situation. Consumers spend less on electronics when the future is uncertain.
Technological advancements: If Canon fails to embrace new technologies, the company can quickly be overtaken by competitors.
How to invest in Canon stocks?
Complete the verification steps to start investing immediately
Deposit sufficient funds into your investment account
Select the Canon stock and enter the amount you want to invest
Click on "Buy" to invest in Canon stocks directly
Remember to regularly evaluate your investment position
Who are the competitors of Canon?
Canon company history
The history of Canon begins in 1933 with the establishment of Precision Optical Laboratory. The company developed a 35 mm camera equipped with Nikkor lenses. The camera, named Kwanon, was released in 1934.
Canon expanded its field of work by producing multiple lenses and cameras for the film and television industry. They also introduced a single-lens reflex camera, the Canonflex. In the early 1980s, Canon launched inkjet printers featuring the new bubble jet technology.
Canon strengthened its position in the office equipment market by acquiring the Dutch company Océ in 2009. Currently, Canon is a producer of copiers, printers, all-in-one devices, calculators, medical equipment, and cameras. This diversification across various products can make investing in Canon stocks more interesting.
The most important regions and business units for revenue
Canon has four major sales regions: Japan, Europe, North and South America, and Asia. Each region contributes for approximately 25% to the revenue.
Canon also has four Business Units, with the Office Business Unit being the most important. This unit (copiers and printers) accounts for half of the revenue. Another significant Business Unit for revenue is the Imaging Business Unit. This Business Unit (including SLR cameras and image scanners) contributes 25% of the revenue.
The other business units include the medical unit, which produces, for example, MRI and X-ray machines. The company is also active in the industry and other business unit, which produces computer terminals and semiconductors, for instance. These units together account for the remaining 25% of revenue. The diversification across different product groups can make investing in Canon shares even more interesting.
Analysis of Canon Stock
If you want to analyse how the company performs, it is wise to look at the economic developments in its main markets. Is the potential market for Canon expanding in these regions? This can be beneficial for Canon's profitability and have a positive effect on its stock price.
It is also important to examine the different business units. The office unit is responsible for half of the revenue. Therefore, what happens in this unit is relatively crucial. Focus on the sectors that generate the most revenue and consider that growth potential can drive the stock price up in the future.
Most consumers nowadays find the best camera in their pockets. In 2010, 121 million digital cameras were sold worldwide, while this number dropped to a mere 19 million in 2018. This makes investing in Canon shares not seem like the most attractive option.
However, you can achieve good results by investing in Canon stocks. The company anticipated this trend and is not reliant on cameras for its profitability. Canon has sufficiently diversified its activities across four divisions. The declining camera sales are offset by the printers the company produces.
Another major advantage of investing in Canon shares is that you can do so with a clear conscience. The company's production process is free from conflict minerals, and the company has strict requirements for its supply chains.
Canon can be an interesting investment, but it is important to keep an eye on the latest trends. For example, the sales of new cameras are declining as people increasingly use their smartphones. However, Canon can offset this by producing medical diagnostic equipment, among other things.
Whether Canon is a suitable investment for you ultimately depends on your personal situation. Canon shares can be a potentially appealing addition to your investment portfolio. It is essential, though, to determine if the stock aligns with your risk tolerance. This ensures that your investments suit you well!
Author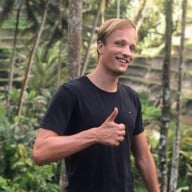 About
When I was 16, I secretly bought my first stock. Since that 'proud moment' I have been managing trading.info for over 10 years. It is my goal to educate people about financial freedom. After my studies business administration and psychology, I decided to put all my time in developing this website. Since I love to travel, I work from all over the world. Click <a href="/about-us/">here</a> to read more about trading.info! Don't hesitate to leave a comment under this article.