How to buy Deliveroo shares (2023)? – Invest in Deliveroo
Would you like to invest in Deliveroo stocks? In this article, you can learn how to buy and sell Deliveroo shares.
On the one hand, a company like Deliveroo can be a good investment: people are increasingly ordering food online, and Deliveroo knows how to respond to this trend. However, there is also a lot of competition, and it remains to be seen whether Deliveroo can stay ahead of the competition.
Are you convinced that investing in Deliveroo can be profitable? In this table, you can see at what rates you can buy Deliveroo shares:
| Brokers | Benefits | Register |
| --- | --- | --- |
| | Buy Deliveroo without commissions. Your capital is at risk. Other fees may apply. | |
| | Speculate with CFD's on increasing & decreasing prices of Deliveroo! 82% of retail CFD accounts lose money. | |
| | Benefit from low fees, an innovative platform & high security! | |
| | Speculate on price increases and decreases of Deliveroo with a free demo! | |
What is the current stock price of Deliveroo?
Are you curious about the current stock price of Deliveroo? In the graph below, you can directly buy and sell Deliveroo shares:
Company details of Deliveroo
Below you can find the most important company details of Deliveroo.
Stock prices of the last 5 days
In the table below, you can see the stock prices of Deliveroo for the last 5 days:
Growing market: An increasing number of people order food online. Deliveroo can respond to this trend.
Expansions: Deliveroo can expand into new markets. If they manage to gain market share, the profitability of the stock could increase. Deliveroo is currently active in more than 200 global cities.
Smart partnerships: Deliveroo collaborates with retailers such as Sainburry's and Aldi. These partnerships currently account for more than 10% of the company's revenue.
Membership model: Deliveroo builds a fixed income stream by selling the Deliveroo Plus membership.
Well-known brand: Deliveroo is a well-known brand that attracts a loyal customer base.
Trend: The food delivery market is huge and is expected to be worth $1 trillion.
Intense competition: Deliveroo faces intense competition from other delivery services.
Dependency on delivery drivers: In an increasing number of countries, meal delivery drivers get paid more, which puts pressure on Deliveroo's profit margins.
Profitability: It is difficult for Deliveroo to achieve profitable results because the company must invest heavily in marketing.
Specific market: Deliveroo currently relies on the European and British markets for its revenue. In America, Deliveroo has no strong presence.
Poor IPO performance: Deliveroo's share price has only declined since its initial public offering.
Economic risk: Deliveroo is a growth stock. If the economy worsens, the share price may come under pressure.
Who are Deliveroo's biggest competitors?
How to Invest in Deliveroo?
Step 1: First, open an account with a reliable stockbroker. It is wise to compare options to find the most suitable party.
Step 2: Next, deposit money into your stock account via bank transfer or credit card.
Step 3: Select the Deliveroo share and enter the amount you want to invest.
Step 4: Send the stock order directly to the stock exchange with a market order, or choose a limit order. With a limit order, you set the price you would like to pay for your investment in Deliveroo shares.
Disappointing IPO of Deliveroo
Many companies that go public have a celebration: the stock price rises sharply. Unfortunately, this was not the case with Deliveroo: the stock price lost a quarter of its value on the first day of trading.
This price drop can be partly explained by the concerns about independent workers who have to get by on a meagre income. If legislation becomes stricter, this can put pressure on the company's margins in the future.
In addition to working conditions, investors may also have doubts about the limited control. The founders still have control over the management, so as an investor, you have little say. The current shareholders seem to be using the IPO primarily to cash in.
However, the extra billion pounds raised can be used wisely. When this happens, Deliveroo can achieve better results in the future.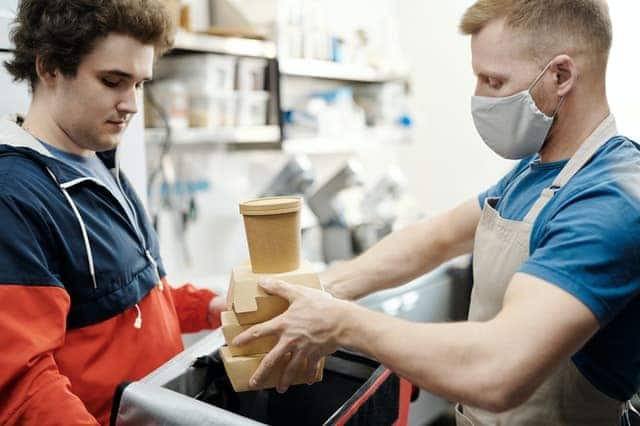 Smart Collaborations
The company's growth continues due to new collaborations with retailers such as Sainsbury's and Aldi. 10% of Deliveroo's income is not generated from these collaborations.
Before investing in Deliveroo stocks, it is wise to analyse the competitors well. Uber Eats, Foodora, Just Eat, and City Pantry are some well-known competitors of the company. The question is whether Deliveroo can innovate enough to stay ahead of the competition.
About Deliveroo
Deliveroo is a food delivery service for various restaurants in the area. The company was founded in the United Kingdom in 2013, but is now active worldwide. It is likely that you have seen the delivery workers riding their bikes with green delivery bags through the city or your street.
The Deliveroo Stock
Until recently, Deliveroo's shares were entirely owned by a select group of internal shareholders. Since April 2021, Deliveroo has actually joined the British stock exchange.
Is it wise to invest in Deliveroo stocks now?
It can definitely be interesting to invest in Deliveroo shares. Food delivery is still on the rise. Moreover, home delivery fits perfectly within the increasingly busy and hectic society.
Deliveroo followed other delivery companies such as Uber Eats and Just Eat Takeaway with this IPO. Competition in the stock market is fierce for delivery services, which can have both positive and negative effects on Deliveroo.
It remains to be seen whether it is wise to invest in Deliveroo now. The failed IPO has caused some damage to the company's reputation. This, combined with uncertainty about working conditions, makes the future of the company uncertain.
Deliveroo grows faster than many competitors, but due to smaller margins, the company is likely not yet profitable in the long term. Moreover, more than 50% of the profits come from the United Kingdom, where the competition is fierce. Therefore, research well whether it is wise to invest in Deliveroo stocks now.
Author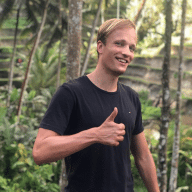 About
When I was 16, I secretly bought my first stock. Since that 'proud moment' I have been managing trading.info for over 10 years. It is my goal to educate people about financial freedom. After my studies business administration and psychology, I decided to put all my time in developing this website. Since I love to travel, I work from all over the world. Click here to read more about trading.info! Don't hesitate to leave a comment under this article.