How to buy Just Eat Takeaway shares (2023) – price & analysis
Do you want to buy Just Eat Takeaway shares ? The company is active in many regions, which makes investing in Just Eat Takeaway.com stocks potentially interesting. In this article, we will explore how to buy JET stocks, and you can also examine the latest stock price.
Where can you buy Just Eat Takeaway stocks?
If you have confidence in the future of Just Eat Takeaway.com, it can be wise to buy the stocks! The company actively pursues growth. They regularly acquire competitors and expand the concept to other countries. Such developments can boost the company's profitability, which makes it attractive to buy Just Eat Takeaway.com shares. You can directly invest in JET with one of these reliable stockbrokers:
| Brokers | Benefits | Register |
| --- | --- | --- |
| | Buy Just Eat Takeaway without commissions. Your capital is at risk. Other fees may apply. | |
| | Speculate with CFD's on increasing & decreasing prices of Just Eat Takeaway! 82% of retail CFD accounts lose money. | |
| | Benefit from low fees, an innovative platform & high security! | |
| | Speculate on price increases and decreases of Just Eat Takeaway with a free demo! | |
What is the stock price of Just Eat Takeaway.com?
Do you want to know how the Just Eat Takeaway.com stock performs? In the graph below, you can see its performance. You can open a position on the stock by using the buy and sell buttons.
Company Information of Just Eat Takeaway.com
Below, you can find the key company information of JET.
Stock Prices of JET over the Last 5 Days
In the table below, you can see the stock prices of Just Eat Takeaway.com for the last 5 days:
Strong growth: Just Eat Takeaway has experienced significant growth, with revenue increasing by over 50% in 2021. A large part of this growth came from the lockdowns during the pandemic.
Large market: The total market for food delivery is worth $200 billion, and Just Eat Takeaway has a good position to capture a large market share. The company owns various strong brands worldwide and can continue to grow in different regions.
Competitive advantages: Just Eat Takeaway has several advantages over the competition. The company has an extensive network of restaurants, a strong brand, and an efficient delivery system.
What are the risks of investing in Just Eat Takeaway stocks?
Competition: Just Eat Takeaway faces competition from major companies such as Uber Eats, Deliveroo, and DoorDash. At the same time, the company also competes with various smaller local players.
Regulations: Changes in local laws can affect the profitability of Just Eat Takeaway. Delivery companies are increasingly pressured to pay delivery drivers more, which puts pressure on profit margins.
Economic problems: People order less food when the economy performs poorly. This can put pressure on the profitability of Just Eat Takeaway.
Bad acquisitions: When business was going well, Just Eat Takeaway acquired numerous companies. However, the acquisition of Grubhub in the United States did not go well and caused a dent in the company's financial results.
Who are the biggest competitors of Just Eat Takeaway?
How to buy Just Eat Takeaway stocks?
Compare brokers: first compare the different stockbrokers and choose a platform that suits your goals.
Open an account: take the time to go through the steps of opening an investment account.
Market research: research the food delivery market and study how strong Just Eat Takeaway's position is.
Determine the best moment to buy the stock: decide when you want to buy Just Eat Takeaway stocks. With a limit order, you set a price, and with a market order, you buy the stocks instantly.
Buy the stocks: you are now 100% ready to buy Just Eat Takeaway stocks.
Evaluate: assess your investment in Just Eat Takeaway from time to time. If the stocks no longer fit within your portfolio, you can sell them immediately.
About Takeaway.com
The Dutch company Takeaway.com is better known in the Netherlands as Thuisbezorgd.nl. The company operates websites that can be used to order meals. Takeaway.com was founded by Jitse Groen in 2000 from his attic when he was a 21-year-old student. Takeaway.com's headquarters is located in Amsterdam.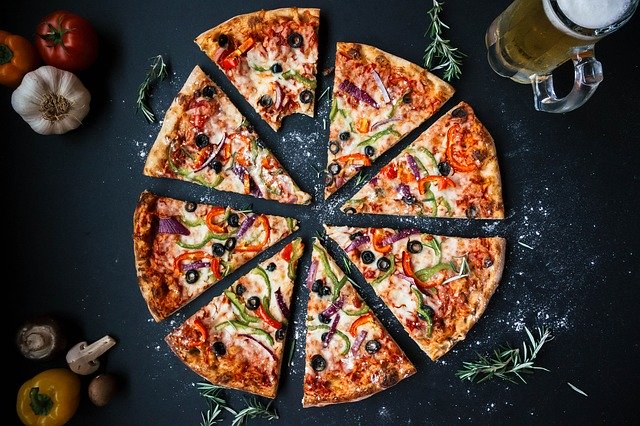 A growing company
Takeaway.com has experienced significant growth, especially after 2015. Just Eat Takeaway has also grown through the acquisition of other companies. For example, companies like Lieferando.de and Just Eat Benelux were acquired.
Do you think these acquisitions contribute to the future results of Thuisbezorgd or Takeaway.com? If so, it might be wise to buy the JET stocks.
Meal delivery provider
Just Eat Takeaway earns money by delivering meals from restaurants to customers. The average price of a delivered meal is €20. For each delivered meal, the company receives a fee of approximately 13% to 14% of the value of the meal. The demand for delivered meals is continuously increasing, which is favourable for the company's results.
As of 2023, the company operates in 17 countries. They deliver meals from restaurants in countries such as Belgium, Austria, Germany, Poland, Vietnam, and Canada.
Companies acquired by Takeaway.com
Just Eat Takeaway has acquired several companies:
2005: The competitor PizzaWeb was acquired. This company was one of the first companies in the Netherlands with an online platform to order pizzas.
2014: Acquisition of the German competitor Lieferando. The acquired company was merged with Lieferservice.
2016: The Benelux division of the competitor Just Eat was acquired for €22.5 million.
2018: The German operations of competitor Local Hero, including Lieferheld, Pizza.de, and Foodora, were acquired for €930 million.
IPO of Takeaway.com
In September 2016, Takeaway.com went public. During the IPO, 16,413,796 shares were offered, raising €378 million. Since March 2017, the company's shares can be found in the AMX index.
Merger with Just Eat
In 2019, it was announced that Takeaway.com would merge with competitor Just Eat. The shareholders of both companies did not immediately approve the merger but gave their consent in January 2020. After the merger, the company, operating in 24 countries, became one of the largest food delivery companies in the world. The name of the new company is Just Eat Takeaway.com N.V.
Should you buy Just Eat Takeaway stocks?
Just Eat Takeaway performed well during the pandemic and experienced a significant increase in value. However, after interest rates rose and lockdowns ended, the stock value declined sharply. People dine more regularly in restaurants, and the financing of various acquisitions has become pricier. Additionally, regulations regarding payments for delivery drivers are becoming stricter.
Therefore, it is important to closely monitor the situation when considering an investment in Just Eat Takeaway stocks. Investments in a company like Just Eat Takeaway shares are risky and may not be suitable for every type of investor. Take the time to compare Just Eat Takeaway with its competitors and research whether the company has a clear vision for the future.
Author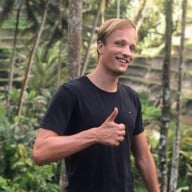 About
When I was 16, I secretly bought my first stock. Since that 'proud moment' I have been managing trading.info for over 10 years. It is my goal to educate people about financial freedom. After my studies business administration and psychology, I decided to put all my time in developing this website. Since I love to travel, I work from all over the world. Click <a href="/about-us/">here</a> to read more about trading.info! Don't hesitate to leave a comment under this article.