How can you Buy Just Eat Takeaway.com shares ?
Almost everyone Dutch person has ordered a pizza or fries via Just Eat Takeaway.com. In the Netherlands, the company is better known as Thuisbezorgd.nl, but the company is much more than a Dutch website for ordering food. Nowadays, the company is active in many regions and an investment in Just Eat Takeaway.com can work out well. In this article we look at how to buy the shares and you can also find the latest stock price directly here.
The share price of Just Eat Takeaway.com may fluctuate sharply. You saw this, for example, during the corona crisis. Because people are increasingly sitting at home and because restaurants closed, people more often ordered food via the internet. The company receives a commission for each transaction. A higher volume is therefore beneficial for the company. During this period, you saw the share price of Just Eat Takeaway.com rise significantly.
As an active trader, you can constantly respond to these kinds of trends. You can then buy the shares when they are in a dip. The best way to actively speculate is to use CFDs. You can try this way of trading without risk at Plus500. Use the button below to open a free demo with this broker:
Do you want to buy Just Eat Takeaway shares? You can directly trade in Just Eat Takeaway stocks with one of these reliable brokers:

| Brokers | Benefits | Register |
| --- | --- | --- |
| | Buy Just Eat Takeaway without commissions. Your capital is at risk. Other fees may apply. | |
| | Speculate on price increases and decreases of Just Eat Takeaway with a free demo! | |
| | Benefit from low fees, an innovative platform & high security! | |
What is the stock price of Just Eat Takeaway.com?
Do you want to know how the CFD share Just Eat Takeaway.com is performing? The chart below shows how the share is performing. With the buy and sell buttons you can open a position on the stock immediately.
About the company Takeaway.com
The Dutch company Takeaway.com is better known in the Netherlands as Thuisbezorgd.nl. The company operates websites that can be used to order meals. Takeaway.com was founded by Jitse Groen in 2000. He was then a 21-year-old student and started the company from his attic room. The company started in 2000 with the internet portal Thuisbezorgd. Currently, the company also maintains websites in other countries. The head office of Takeaway.com is located in Amsterdam.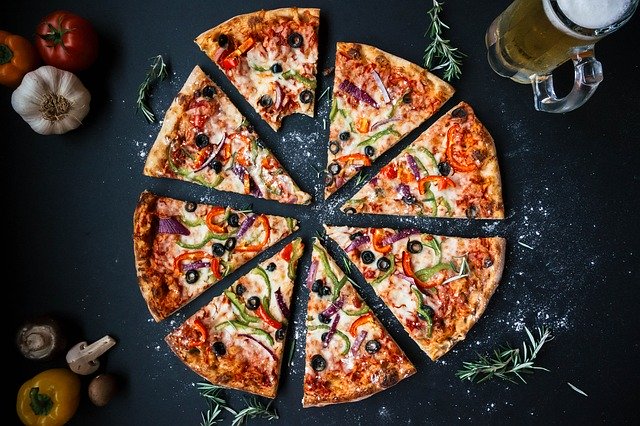 A growing company
Takeaway.com has grown particularly strongly after 2015. This is not only independent growth: the company has also grown through the acquisition of other companies. For example, the companies Lieferando.de and Just Eat Benelux were taken over.
Do you think these acquisitions will contribute to the future results of Thuisbezorgd or Takeaway.com? In that case, it might be smart to buy the shares.
Supplier of meals
What does Takeawy.com do to make money? Delivering meals from restaurants to customers. The average price of a delivered meal is €20. The company receives a fee for each meal delivered. This fee is 13% or 14% of the value of the meal delivered. The demand for delivered meals is increasing, which is of course beneficial for the company's results.
The company will be active in 11 countries by 2018. For example, the company delivers meals from restaurants in Belgium, Austria, Germany, Poland, Vietnam, Israel and other countries.
Companies acquired by Takeaway.com
Takeaway.com has taken over a number of companies:
2005: Competitor PizzaWeb was taken over. This company was one of the first companies in the Netherlands with an order site to order pizzas.
2014: acquisition of German competitor Lieferando. The acquired company was merged with Lieferservice.
2016: the Benelux branch of competitor Just Eat was taken over for €22.5 million.
2018: the German activities Lieferheld, Pizza.de and Foodora was acquired from competitor Local Hero for an amount of €930 million. Part of this enormous amount was paid with 9,5 million shares. In this way, the owners of competitor Local Hero acquired an 18% stake in the company.
The company goes public
In September 2016 Takeaway.com went to the stock market. With the IPO 16.413.796 shares were floated. The proceeds of this IPO will be €378 million. The company's shares have been included in the AMX index since March 2017.
Merger with Just Eat
In 2019, Takeaway.com merged with competitor Just Eat. The shareholders of both companies did not directly approve the merger. They only agreed to the merger in January 2020. After the merger, the company, which is active in 24 countries, is one of the largest meal service providers in the world. The name of the new company is Just Eat Takeaway.com N.V.
Author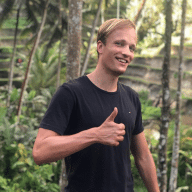 About
When I was 16, I secretly bought my first stock. Since that 'proud moment' I have been managing trading.info for over 10 years. It is my goal to educate people about financial freedom. After my studies business administration and psychology, I decided to put all my time in developing this website. Since I love to travel, I work from all over the world. Click here to read more about trading.info! Don't hesitate to leave a comment under this article.