How to buy Deutsche Post or DHL shares?
Deutsche Post, better known as DHL, is Germany's largest postal company. The company is the world's largest company active in shipping parcels and mail. With employees operating in 220 countries, chances are you will regularly receive a package sent by DHL. But how can you buy DHL shares yourself, and what is the current stock price of the company DHL?
Do you have confidence in the future of Deutsche Post? Understandable! E-commerce is booming and people are ordering more and more products over the Internet. Deutsche Post, with their large network, can of course benefit from this. However, there is a risk that a party like Amazon will want to take over more and more steps in the distribution process. This reduces the number of packets sent via DHL.
A good party where you can buy DHL shares is eToro. At eToro you do not pay set commissions. As a result, the profit margin for you as an investor is much higher. Use the button below to buy the shares directly from eToro:
DHL makes more money when many packages are sent. This happens, for example, when people order more products over the internet. This happened, for example, during the pandemic when many shops closed. As an active investor, you can benefit directly from this type of development. You can use CFDs for this: a CFD is a derivative with which you can speculate on both price increases and price falls.
A good broker where you can actively trade CFDs on DHL is Plus500. Plus500 is a reliable and user-friendly broker where you can invest in all known shares for as little as 100 euros. Do you want to try the possibilities for free with a demo? Then use the button below to open an account immediately:
What is the DHL stock price?
Are you curious what the current CFD stock price of the Deutsche Post company is? Then view how the company is performing in the graph below.
About the company Deutsche Post
The German logistics company Deutsche Post AG is also known as Deutsche Post DHL. It is the biggest postal company in the world with employees active in over 220 countries.
Its predecessor is the German state-owned postal company the Deutsche Bundespost. This state postal company was privatized in 1995. Deutsche Post was partially privatized on 20 November 2000 and was then awarded a stock market listing.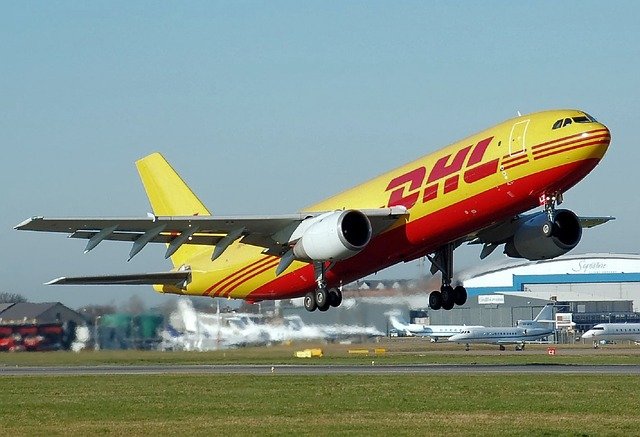 From Deutsche Post to Deutsche Post AG
1947: creation of Deutsche Post in the three western occupation zones. This company was the successor of the Reichspost.
1948: the GDR acquires its own postal company, the Deutsche Post. This postal company becomes a state-owned company in 1959.
1949: Founding Deutsche Bundesrepublic Deutschland. The postal service can be set up as a state-owned company.
1955: name change in Deutsche Bundespost.
1995: In reunited Germany, the new German postal company Deutsche Post AG was created.
Until November 2000, all Deutsche Post shares were held by the German State. During their partial privatization on 20 November 2000, 29% of those shares were put on the stock exchange. Later, more shares are brought to the stock market. In June 2005, the government held less than half of the shares.
At the end of 2014, 86% of the shares are freely traded on the stock exchange. The rest of the shares are held by the German state-owned bank kfW. The shares of this logistics company are part of the German Dax and, as of 2013, also of the Euro Stoxx 50 Index. The German company's headquarters are located in Bonn.
Business sections and turnover
Deutsche Post consists of the following four components: Express, Freight, Supply Chain, and Pep. These three letters represent Post-eCommerce-Parcels. All four components account for about a quarter of the company's turnover.
Production of Street Scooter is discontinued
Deutsche Post has decided to stop producing the Street Scooter in 2020. The main reason for this decision is the economic uncertainties caused by the coronavirus.
In 2019, a quarter of the planned number of Street Scooters had been built. In recent years, the company has spent around one billion euros on this electric van. Now there are about 12,000 of these vans driving around. Most of them are used by the Deutsche Post.
This decision can be a good reason to invest in Deutsche Post shares. Do you think this will cause the share price to rise or fall?
Author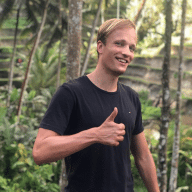 About
When I was 16, I secretly bought my first stock. Since that 'proud moment' I have been managing trading.info for over 10 years. It is my goal to educate people about financial freedom. After my studies business administration and psychology, I decided to put all my time in developing this website. Since I love to travel, I work from all over the world. Click here to read more about trading.info! Don't hesitate to leave a comment under this article.