How to buy Deutsche Post (2023) shares: invest in DHL
Deutsche Post, better known as DHL , is the largest postal company in Germany and the world. With employees operating in 220 countries, chances are you frequently receive packages shipped by DHL. But how can you actually buy DHL shares yourself, and what is the current stock price of the company?
Do you have confidence in the future of Deutsche Post? E-commerce is booming, and people increasingly order products online. Deutsche Post can naturally benefit from its extensive network. However, there is a risk that companies like Amazon may want to take over more steps in the distribution process, which could put pressure on the number of packages shipped through DHL.
Do you want to buy DHL shares? You can do so through one of the stockbrokers listed below:
| Brokers | Benefits | Register |
| --- | --- | --- |
| | Buy DHL without commissions. Your capital is at risk. Other fees may apply. | |
| | Speculate with CFD's on increasing & decreasing prices of DHL! 82% of retail CFD accounts lose money. | |
| | Benefit from low fees, an innovative platform & high security! | |
| | Speculate on price increases and decreases of DHL with a free demo! | |
What is the stock price of DHL?
Are you curious about the current stock price of Deutsche Post? You can directly see how the company performs in the graph below.
Company details of DHL
Below are the key company details of DHL.
Stock prices of DHL over the last 5 days
In the table below, you can see the stock prices of DHL for the last 5 days:
Why could it be interesting to invest in Deutsche Post stocks?
Strong brand: Deutsche Post is one of the most well-known package and logistics companies globally. This gives the company a stronger position in the industry and allows it to charge higher fees than its competitors.
Global presence: Deutsche Post operates in more than 220 countries and still has room to grow, especially in emerging economies.
Innovation: Deutsche Post still invests in innovation. The company develops new e-commerce solutions and plans to work with autonomous vehicles.
Economic situation: When the economy is doing well, people tend to order more products. The profitability of Deutsche Post is therefore volatile, which is reflected in the stock price.
Competition: Deutsche Post faces strong competition. For example, UPS is a major competitor in the US market.
Rising costs: The price of fuel has significantly increased, which lead to a decrease in the company's profit margin.
Decline in traditional mail: People send fewer traditional letters.
Who are the biggest competitors of Deutsche Post?
How to buy Deutsche Post stocks?
Open an account with a broker: Click here to compare the most popular stockbrokers, so you can start investing right away.
Verify your investment account: To prevent money laundering, you will need to verify your identity.
Deposit funds: You can then deposit funds directly into your investment account from your bank account.
Buy Deutsche Post shares: Select the Deutsche Post share to open an investment.
Fill in your order: Determine the amount you want to invest and choose between a market order and limit order.
Review your investment: You will immediately see your investment in your account, and you can track your results in real-time.
About Deutsche Post
The German logistics company Deutsche Post AG is also known as Deutsche Post DHL. In its sector, this German company, with employees in 220 countries, is the largest.
The predecessor of this company is the German state postal company, Deutsche Bundespost. This state postal company was privatized in 1995. Deutsche Post was partially privatized on November 20, 2000, and received a listing on the stock exchange.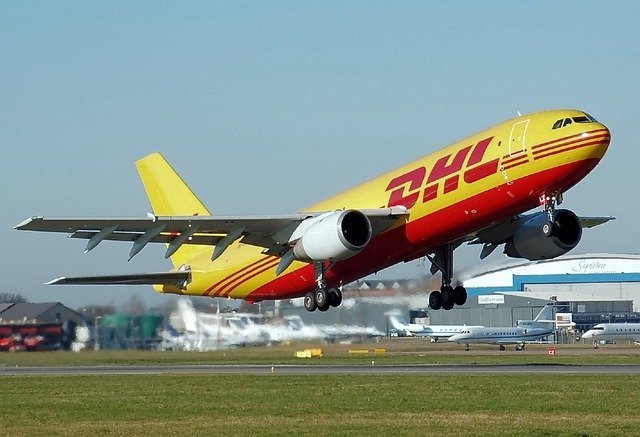 From Deutsche Post to Deutsche Post AG
1947: Establishment of Deutsche Post in the three western occupation zones. This company was the successor of Reichspost.
1948: The German Democratic Republic (GDR) establishes its own postal company called Deutsche Post. This postal company became a state-owned enterprise in 1959.
1949: Establishment of the Federal Republic of Germany. The postal company was established as a state-owned enterprise.
1955: The company's name is changed to Deutsche Bundespost.
1995: In reunified Germany, the new German postal company Deutsche Post AG is formed.
Until November 2000, all shares of Deutsche Post were owned by the German state. During the partial privatization on November 20, 2000, 29% of those shares were listed on the stock exchange.
By the end of 2014, 82% of the shares were freely traded on the stock exchange. The remaining shares are held by the German state bank kfW. The shares of this logistics company are part of the German DAX and, since 2013, also of the Euro Stoxx 50 Index. The headquarters of this German company is located in Bonn.
Segments of the company and revenue
Deutsche Post consists of the following four segments: Express, Freight, Supply Chain, and Pep (Post-eCommerce-Parcels). Each of the four business segments contributes approximately one-fourth of the company's revenue.
People send less mail, but fortunately, this gap is largely filled by packages. Especially during the COVID-19 pandemic, Deutsche Post benefited significantly from e-commerce orders. Now that stores have reopened, this tremendous growth has come to a halt. However, there is still space for a company like Deutsche Post, as people worldwide continue to shop online.
It is important to closely monitor the competition when considering an investment in Deutsche Post stocks. In the US market, for example, Deutsche Post faces significant competition from UPS. Moreover, major e-commerce companies consider launching their delivery services. Therefore, it is essential to closely monitor the volumes when you consider an investment in Deutsche Post shares.
Author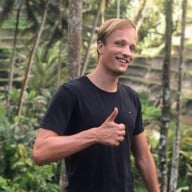 About
When I was 16, I secretly bought my first stock. Since that 'proud moment' I have been managing trading.info for over 10 years. It is my goal to educate people about financial freedom. After my studies business administration and psychology, I decided to put all my time in developing this website. Since I love to travel, I work from all over the world. Click <a href="/about-us/">here</a> to read more about trading.info! Don't hesitate to leave a comment under this article.