How to buy Electrolux shares (2023)? – invest in Electrolux
Electrolux is a well-known Swedish electronics company that includes popular brands such as AEG and Zanussi. Do you want to invest in Electrolux by buying its shares? In this article, you can read about how to invest in Electrolux stocks!
How to buy Electrolux stocks?
Do you have confidence in the future of Electrolux? The company's electronics are popular, especially its kitchen products. You can buy Electrolux shares with a reliable broker:
| Brokers | Benefits | Register |
| --- | --- | --- |
| | Buy Electrolux without commissions. Your capital is at risk. Other fees may apply. | |
| | Speculate with CFD's on increasing & decreasing prices of Electrolux! 82% of retail CFD accounts lose money. | |
| | Benefit from low fees, an innovative platform & high security! | |
| | Speculate on price increases and decreases of Electrolux with a free demo! | |
Electrolux manages several well-known electronic brands. The company is active in various markets, which reduces investment risks. Electrolux is also known for its innovations in sustainability, which enables it to stay ahead of the competition.
Another positive point for investing in Electrolux stocks, is that the company is constantly looking for appealing companies to acquire. As a result, the company has grown significantly from a small local player to a multinational.
What are the risks of buying Electrolux stocks?
Electrolux faces intense competition and is also dependent on the European market. Moreover, the economic situation strongly determines whether the company can achieve good results: when the economy is weak, people spend less money on new electronic equipment.
Who are the biggest competitors of Electrolux?
Whirlpool
LG Electronics
Miele
Haier
What is the stock price of Electrolux?
Are you curious about how the Electrolux stock price development? In the graph below, you can see at what price you can buy Electrolux shares:
Company information of Electrolux
Below are the key company details of Electrolux.
Stock prices of Electrolux over the last 5 days
In the table below, you can see the stock prices of Electrolux for the last 5 days:
Origin of Electrolux
In 1919, Elektro Mekaniska merged with Lux, which created the company Electrolux. In 1957, the company changed its name to Electrolux. Today, Electrolux AB is the world's largest producer of household appliances. The company's products are sold under brand names such as Electrolux, Zanussi, and AEG.
The history of Electrolux
In the 1960s, the company was struggling. According to the CEO, the company fell behind because it was too small compared to foreign competitors. Therefore, the company needed to grow significantly. In the 1970s and 1980s, Electrolux acquired many companies, and it became a globally recognized company.
Markets of Electrolux
The majority of its revenue, around 60%, comes from the sale of kitchen appliances. The sales of washing machines accounts for approximately 20% of its revenue.
The company's most important markets are Europe and North America, each accounting for 30% of total sales. Latin America, which accounts for 20% of total sales, is also an indispensable market.

Companies acquired by Electrolux
Zanussi and AEG are two companies that were acquired by Electrolux. The loss-making Italian company Zanussi was acquired in 1984, and in 1992, the household division of the German company AEG was acquired.
In September 2014, Electrolux announced plans to acquire the household division of General Electric for over 2.5 billion euros. The acquisition would strengthen the company's position in the North American market.
However, there was resistance from regulators. The acquisition would lead to less competition in the household appliance market. Electrolux decided to cancel the acquisition in December 2015.
Vacuum cleaners made of recycled and reused materials
In 2020, Electrolux took a significant step towards circularity of household appliances. Together with Stena Recycling, the company developed a vacuum cleaner which was made of 100% recycled and reused materials. The parts are derived from used computers, hair dryers, and vacuum cleaners.
Such sustainable appliances can have a positive impact on the company's stock price, since investors increasingly prioritize sustainability.
Electrolux is a large international producer of household appliances, which can me it a potentially interesting investment. Before you consider an investment, it is wise to compare Electrolux with its competitors.
Furthermore, keep a close eye on the financial performance of Electrolux. This way, you can determine whether Electrolux is an appealing investment for you.
Author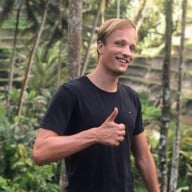 About
When I was 16, I secretly bought my first stock. Since that 'proud moment' I have been managing trading.info for over 10 years. It is my goal to educate people about financial freedom. After my studies business administration and psychology, I decided to put all my time in developing this website. Since I love to travel, I work from all over the world. Click <a href="/about-us/">here</a> to read more about trading.info! Don't hesitate to leave a comment under this article.