How to buy Fugro shares?
Are you considering investing in Fugro by buying shares? Take a look at where you can buy Fugro stocks! You can also consult the current Fugro stock price here.
Where can you buy Fugro stocks?
Do you want to buy Furgo shares? You can directly trade in Furgo stocks with one of these reliable brokers:

| Brokers | Benefits | Register |
| --- | --- | --- |
| | Buy Furgo without commissions. Your capital is at risk. Other fees may apply. | |
| | Speculate with CFD's on increasing & decreasing prices of Furgo! 82% of retail CFD accounts lose money. | |
| | Benefit from low fees, an innovative platform & high security! | |
| | Speculate on price increases and decreases of Furgo with a free demo! | |
How can you actively invest in Fugro?
Do you want to actively speculate on Fugro stocks? You can do so at the broker Plus500! Fugro's business activities are quite specific and the company's skills are used all over the world. Even in more difficult times you can trade in Fugro shares. At the broker Plus500 it is possible to take a position on a falling price by opening a short position or on increasing prices by opening a buy position.
You can try active CFD trading completely free with a demo. This way you can find out if active trading is for you! Use the button below to open a free demo account at Plus500:
What is the current stock price of Fugro?
Will Fugro's stock price rise again in the future? Nobody knows for sure! Below you can keep a close eye on the current price of the CFD stock Fugro. You can also place an order directly if you wish:
Fugro analysis guide
Before you start investing in Fugro
Before you start investing in Fugro, you must understand how investing in shares works. People generally invest in stocks because they expect the price of the share to rise. Before you buy shares, it is important to ask yourself some important questions:
What kind of activities does the company carry out?
Are these activities future-proof?
How efficiently does the company carry out its activities?
Are there good reasons to buy Fugro stocks?
What are the biggest threats and how dangerous are they?
It is important to carry out a comprehensive analysis on the stock before adding them to your portfolio. A good investor always has a good reason to make an investment. Therefore, first sit down at your computer and read this extensive analysis.
Why did the Fugro stock price fall?
Fugro shares have fallen sharply over the years. In its heyday, the price was around €60, but nowadays it has sunk to a meagre €7. In the past, the price always moved along with the oil price. This is quite logical. After all, Fugro is dependent on the money from the oil companies. When the oil price falls, the oil companies have less money available for investments.
In the meantime, the oil price has recovered reasonably well. Nevertheless, Fugro's stock price has not yet recovered significantly. This is because after the dramatic oil price decline in 2014, the number of assignments for Fugro fell sharply. The company was loss-making for years and had to lay off a large part of its staff. There was also no room to pay out any more dividends. Many investors therefore decided to sell their Fugro stocks, resulting in a falling share price.
The corona pandemic put further pressure on the Fugro share price: due to the worldwide crisis in the energy industry it will take a long time before Fugro can be profitable again. Buying Fugro stocks is therefore risky.
Are you thinking about investing in Fugro in the future? Then first analyse the worldwide demand for energy. If that demand does not increase, Fugro will receive relatively few orders.
Will the Fugro stock recover?
Yet, Fugro shares do not always have to be sold at a rock-bottom price. An investment in Fugro at the moment can turn out quite well. But why?
The higher oil price
A rising oil price is good for Fugro. As long as the price of oil continues to rise, it is expected that more orders will be received. These contracts will, of course, provide Fugro with money and that is good for the company's profitability.
Buying ships
In the past, Fugro leased vessels. However, this is risky. If business suddenly slowed down and there were no more orders, you would be left with an expense item that would not generate income.
Fugro has made the wise decision to purchase vessels. By buying rather than leasing vessels, they can be included in the accounts through depreciation. This can have a positive effect on the operating results of Fugro.
Short positions
Many people have a short position in Fugro. When Fugro's performance improves, these investors will have to buy back their stocks. This can push up the price of the share considerably. This is also called a short squeeze.
Why buy Fugro stocks now?
Especially when a share is performing less well, it can be interesting to buy the stock. As an investor, you are looking for so-called bargains. It makes little sense to always buy shares at the top. That way, your potential return is very low while you can lose a lot. When a stock is at the bottom, it is the other way around. Your potential return is high while you can lose much less. In this way, you can look for a good moment to buy.
Fugro is a large company. Fugro survived the 2008 crisis. Because of its size and reputation, Fugro can apply economies of scale and can win special deals. Fugro could therefore be an interesting investment. Analysts worldwide are not entirely negative about the share.
However, it is important to stay sharp: if the market remains poor and Fugro does not win any new contracts, the company could face major problems.
Threats to the future
Yet, there are also clear threats to an investment in Fugro. The company has been loss-making for a long time. There is a chance that this will continue. Some companies never manage to get back on their feet and die off slowly.
The market for oil and gas is getting smaller. Sustainability is a clear trend and fossil fuels are disappearing to the periphery. Therefore, more environmentally friendly alternatives are gaining attention. Fugro is trying to solve this future problem by looking for new clients. For example, the company also carries out soil surveys for governments and construction companies.
Do you think Fugro will overcome this negative trend? Do you think Fugro has a good vision for the future? In that case, you should definitely consider buying Fugro shares.
Listing
Fugro was founded in 1962 and has been listed on Euronext NV in Amsterdam since 1992 and on the AEX since 2008. In 2003, they acquired Thales GeoSolutions, as a result of which Fugro has over 275 offices in more than 50 countries. In total Fugro employs over 8,000 people.
Organizationally, Fugro consists of 3 divisions: Geotechnical, Survey and Geoscience. In recent years, Fugro has been ranked fifth in terms of the size of the consultancy and engineering firms throughout Europe and even a respectable eleventh worldwide.
Knowledge and technology
Fugro's actual activities are to provide the knowledge, technology, people and equipment that support the exploration, production and transportation of the world's natural resources. They also provide their clients with the technical data and information required to design, construct and maintain structures and infrastructure in a safe, reliable and efficient manner.
Fugro stands for Foundation technology and ground mechanics and is a Dutch company. They collect and interpret data about the earth's surface and the seabed. Fugro provides advice to the oil and gas industry, mining and construction.
Fugro is active worldwide, at sea, on land and in the air. Because they are so well known internationally, an investment in Fugro stocks can be profitable.
Author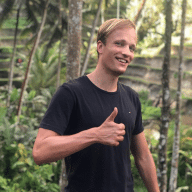 About
When I was 16, I secretly bought my first stock. Since that 'proud moment' I have been managing trading.info for over 10 years. It is my goal to educate people about financial freedom. After my studies business administration and psychology, I decided to put all my time in developing this website. Since I love to travel, I work from all over the world. Click here to read more about trading.info! Don't hesitate to leave a comment under this article.