Interview with Plus500 manager David Zruia
Read the interview with David Zruia, who works at Plus500. Do you want to try investing with Plus500 without any risk by using a demo? Then use the button below to open an account:
Who is David?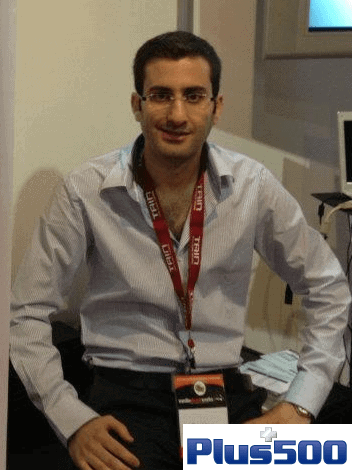 Question: Hello David, thank you for participating in this interview.  Before we start this interview, can you tell us a little about yourself? What do you like to do in your spare time?
Answer: thanks for doing the interview. OK, let's start! When I'm not working, I like to travel, play football and spend time with my family and friends. For me, it is important to relax regularly as my life is sometimes quite hectic.
Question: Have you done any trading yourself?
Answer: Yes, of course! This is part of the reason I joined Plus500.
About Plus500
Question: Nice, and what do you do professionally? Can you tell me more about Plus500?
A: I am the head of the Plus500 affiliate program, which is part of the marketing department. Plus500 is one of the leading platforms in Europe. Being regulated by the UK's Financial Markets Authority, Plus500 is one of the most trusted brokers.
The target audience of Plus500
Question: Who is Plus500's target audience?
Answer: Any retail investor keen to trade online, from beginners to traders needing more advanced tools, we try to cater for both groups. Plus500 concentrates on the retail investor only, and does not accept institutional investors.
Competition for Plus500
Q: How does Plus500 differentiate itself from its competitors?
Answer: We offer a variety of platforms through which you can trade, from desktop software to web browser software; we also have software for the iPhone, iPad and for Android phones. All of these technologies are proprietary to Plus500 and have been developed by the R&D department. We have developed many software packages to provide a clear trading environment with many advanced features for those who require them.
Since we only focus on the private sector, we have a much clearer picture of the wishes of the average private individual. This allows us to tailor our software entirely to the needs of private investors.
In addition to our convenient trading capabilities, we also offer a wide range of instruments for our clients to trade. We support CFDs on Forex (currency pairs), a large range of stocks, index funds, commodities and ETFs,
By strictly following the guidelines of the British Financial Markets Authority, our customers' money is always safe. This is a vital point for us.
Q: Who are Plus500's main competitors in the Forex market?
Answer: Possibly IG Markets and Saxo Bank, however, we think that our software and technology is better as it is more efficient and resonates better with private investors.
Points of improvement & the future of Plus500
Q: What do you see as the biggest disadvantage of trading with Plus500?
Answer: Plus500 was launched in February 2009 and some may consider this a short operational period. However, we are regulated by the FSA, which makes us at least as safe as any other CFD Broker.
Q: Why doesn't Plus500 have phone support?
Answer: As a rule, we prefer support by e-mail: from our experience, this is more reliable. It is not uncommon for a representative to be unable to provide precise answers to all questions during a telephone call. Via e-mail, the same representative can first consult his/her colleagues and then send an e-mail that the company fully endorses. This leaves less room for errors or misleading answers.
We will also soon be launching a live chat. An internal survey has shown that many people prefer this over contact by e-mail and often even over contact by phone.
Q: What is your vision for the future of Plus500?
Answer: Plus500's goal is to become the world's leading CFD broker. We will continue to increase the range of tradable instruments we offer each week, and we are constantly developing new features for our customers.
Strategy
Q: What advice do you have for people who have just started trading?
Answer: I recommend people to start small and only increase investments when you have gained more confidence and experience. Our demo mode is a great place to start as the features and results are the same with the presence of real live quotes. Our demo account is unlimited, making it the perfect way to find out what Plus500 has to offer. Try it for free with a demo. (CFD service, 82% of retail investors lose money with CFD's)
Q: What is the mistake most often made by traders? What should you always keep in mind?
Answer: As CFDs are leveraged, they are inherently high risk. It is wise to experiment with the demo modes and to start with smaller investments before getting involved with larger amounts.
Q: How much has the Forex market changed in the past two years?
Answer: The Forex market and online trading market in general is much more competitive than it used to be. In addition, the market is much more regulated, which is good news for Plus500 and its traders.
Scam
Q: What do you think of Forex scam?
Answer: Forex scam is obviously terrible as it hurts the clients and degrades the image of Forex trading as a whole. Therefore, I would urge people to always check the reliability of the CFD broker – if the broker is not regulated by a respectable regulator, it is wise to stay away.
Interview conducted in 2011 with David from Plus500
Author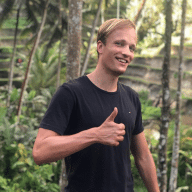 About
When I was 16, I secretly bought my first stock. Since that 'proud moment' I have been managing trading.info for over 10 years. It is my goal to educate people about financial freedom. After my studies business administration and psychology, I decided to put all my time in developing this website. Since I love to travel, I work from all over the world. Click here to read more about trading.info! Don't hesitate to leave a comment under this article.