How to buy TUI shares?
Flying to the Spanish sun is increasingly popular. Going on holiday is therefore a big business. The German company TUI responds well to this. Do you think that despite the emerging flight shame, people still book many distant holidays? Then investing in TUI by buying the TUI shares can just be attractive. But how do you actually buy TUI stocks? And what is the current stock price of TUI?
TUI is an interesting share to actively trade in. Just like an aeroplane, the price of the stock goes up and down. Large global events such as problems with the 737 Max and the corona crisis can throw a spanner in the works. As an active trader, however, this is not a problem. By opening a short position, you can also place orders on falling stock prices.
Would you like to try this way of active trading? Then you can create an account with Plus500. Plus500 is a reliable CFD broker. You can actively trade with Plus500 using orders. You can also take large positions thanks to the presence of a lever with small amounts of money. Would you like to try the possibilities for free by means of a demo? Use the button below to open an account:
Where can you buy TUI stocks?
Do you have confidence in the future of TUI? Do you think more people will go on holiday in the future? Then it might be interesting to invest in TUI by buying shares. Choose an advantageous party, so you don't lose money on high transaction costs. At eToro you pay zero commissions when you buy TUI stocks, use the button to open an account with this broker immediately:
What is TUI's current stock price?
Are you curious about the current share price of TUI shares? Below you can consult the price of a TUI CFD share. You can also use the buttons to open a new position directly.
When you have little experience with investing, it can sometimes be a challenge to buy shares. We would like to help you on your way with this simple step-by-step plan that allows you to buy TUI shares & add them to your portfolio within six steps.
Step 1: before you can invest in TUI stocks, you need an account with a broker. A broker is a party that makes it possible to buy & sell shares over the internet. Fortunately, anyone over 18 can open an account with a broker within minutes. Do you want to know what the best brokers are to invest? Click here for an overview of the best brokers.
Step 2: after you have decided which broker you want to invest with, you still need to open an account. To open a real money account, you always need a copy of your passport. Opening an investment account actually works the same as opening a bank account.
Step 3: As soon as your account is ready to be used, you will need to deposit a first amount of money into your trading account. Consider the amount of money you want to buy TUI shares for and deposit this amount to your trading account.
Step 4: then you need to find the TUI share within the platform. You can do this by looking specifically for the share code. TUI is registered under the code TUI: that's easy.
Step 5: it is recommended to analyse the TUI share before you buy it. Take a look at the price development and determine when it might be smart to buy TUI shares. It is important to use the most recent information when considering an investment in TUI stocks.
Step 6: after you have done enough research, you can buy TUI shares. You can buy the shares directly at the current share price with a market order, or you can choose to buy TUI shares only when a certain price is reached with a limit order. Good luck with your investments in TUI!
About the company TUI
The multinational TUI Group is mainly active in the tourism sector. The letters TUI stand for Touristik Union International. The head office of this German company is located in Saxony, Hanover. The shares of this company are listed on the Frankfurt stock exchange and on the London stock exchange. The company is mentioned in the FTSE 100 stock index. A quarter of the shares of the company is owned by a Russian.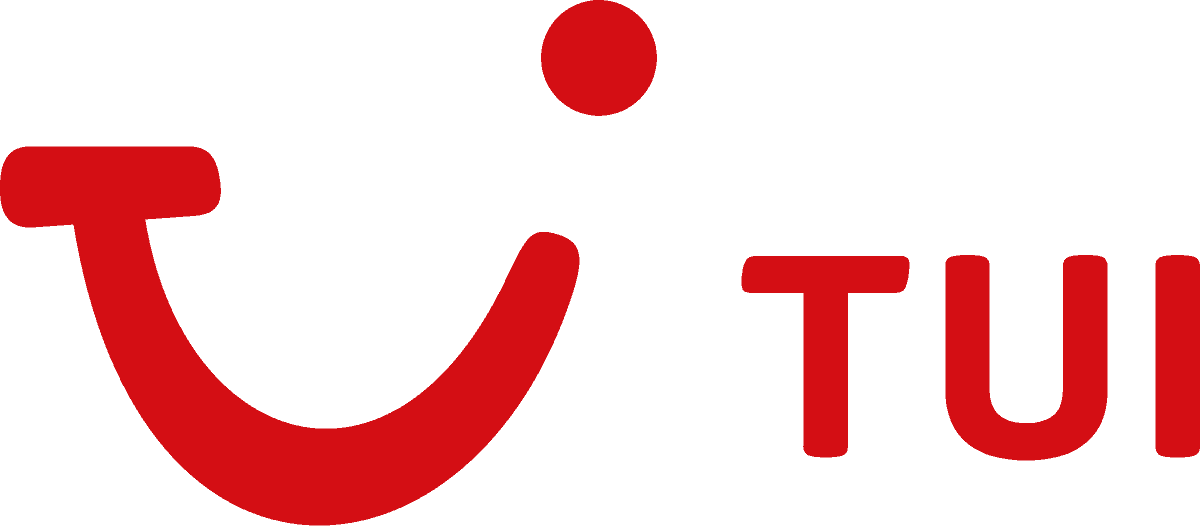 Largest tourism group in the world
TUI has interests all over Europe. In 2018, the company is the largest tourism company in the world. By 2018, the company owns approximately 3,500 travel agencies in 20 countries, more than 100 tour operators, approximately 150 aircraft, more than 419 hotels and 18 cruise ships. The aircraft of its own light airlines in Belgium, the Netherlands, Germany, Great Britain, France and Scandinavia together form the largest fleet in the world.
History of TUI
TUI was founded in 1968. In the middle of the nineties the transformation to TUI AG followed. This company was active in several areas: tourism, shipping and logistics.
In 2007 TUI's tourist activities merged with the British tour operator First Choice Holidays. The result of this merger was the new company TUI Travel plc. TUI AG held the majority stake in this new company.
Until 2012 TUI owned Hapag-Loyd. This is one of the largest shipping companies in the world. It was decided to sell the shares. In 2009, the majority interest was sold. In 2009, the rest of the stocks were sold. Why did TUI do this? Because the company wanted to fully concentrate on the activities in tourism.
In 2014 TUI Travel plc merged completely with TUI AG. This is how TUI Group came into being. By merging the two companies, the TUI Group became the largest provider of package holidays in the world. This merger had significant financial and operational advantages. For example, with the closure of the British head office an amount of 45 million dollars per year was saved.
Lower TUI profits due to problems with Boeing 737 Max planes
In August 2019, it was announced that the TUI Group had made significantly less profit over the past few months. This was caused by the grounding of its Boeing 737 Max aircraft. In the third quarter of the broken fiscal year, a profit of 22 million euros was recorded. A year earlier, a profit of 144 million euros was still recorded. Sales in the third quarter of the broken fiscal year were over 4.7 billion euros.
Do you think these problems are temporary in nature? If you are confident that the company will make more profit in the future, then this may be a good reason to buy TUI shares.
Do research the economic situation before you consider investing in TUI shares!