How to buy TUI shares (2023)? – invest in TUI stocks
Do you want to buy TUI shares? In this article, you can discover how to invest in TUI stocks!
Do you have confidence in the future of TUI? Do you think more people will go on holiday in the future? Then it can be interesting to invest in TUI by buying shares. In the overview below, you can compare the best brokers for buying TUI stocks:
| Brokers | Benefits | Register |
| --- | --- | --- |
| | Buy TUI without commissions. Your capital is at risk. Other fees may apply. | |
| | Speculate with CFD's on increasing & decreasing prices of TUI! 82% of retail CFD accounts lose money. | |
| | Benefit from low fees, an innovative platform & high security! | |
| | Speculate on price increases and decreases of TUI with a free demo! | |
What is the current stock price of TUI?
Are you curious about the current price of TUI shares? Below, you can examine the price of TUI shares. You can also open a new position by using the buttons.
Company information of TUI
Below you will find the most important company information of TUI.
Stock prices of TUI over the last 5 days
In the table below, you can see the stock prices of TUI of the last 5 days:
Strong brand: TUI has built up a strong reputation within the travel industry and has been active since 1923.
Diversification: the company is active in various travel segments. TUI works with hotels, airlines, and cruises.
Sustainability: TUI offers sustainable travel options, which are popular in modern times.
Global: TUI offers vacations all over the world. When one region performs poorly, the company can still make money in other regions.
What risks should you consider when investing in TUI stocks?
Dependency: TUI is highly dependent on economic and political stability. For example, the corona pandemic caused major problems for the company.
High debts: TUI's debt burden is high, which makes the company vulnerable.
Seasonal: the company's income is highest during the summer months.
Competition: the travel industry is highly competitive, which means TUI must constantly fight for market share.
Regulations: new rules can put pressure on the profitability of the company. For example, taxes on flights are increasing.
What are TUI's biggest competitors?
Expedia: this major competitor operates under brands such as Hotels.com and Vrbo.
Booking.com: this Dutch company also operates under the brands Priceline and Kayak.
Airbnb: with Airbnb, any homeowner can become a direct competitor of TUI.
How to invest in TUI stocks? Step-by-step guide
If you have little experience with investing, buying stocks can sometimes be a challenge. We are happy to help you get started with this simple step-by-step guide to buy TUI shares.
Step 1: Open an account with a stockbroker
Before you can invest in TUI stocks, you need an account with a broker. A broker is a party that enables you to buy and sell stocks via the internet. Fortunately, anyone over 18 can open an account with a broker in just a few minutes. Do you want to know what the best broker is for buying & selling TUI shares? Click here for an overview of the best brokers.
Step 2: Activate your account
After you have decided which broker you want to invest with, you still need to open an account. You verify your trading account by uploading a copy of your passport and address.
Step 3: Deposit money
Once your account is ready to use, you need to deposit money into your investment account. Decide on the amount you would like to use to buy TUI stocks, and deposit this amount into your investment account.
Step 4: Find the stock within the platform
Next, you have to find the TUI stock within the platform. You can do this by using the search functionality. You can find TUI under the ticker symbol TUI.
Step 5: Analyse TUI stocks
It is advisable to research the TUI stock before buying it. Check the price trend and determine when it might be a good time to buy TUI shares. It is important to rely on the most recent information when considering an investment in TUI stocks.
Step 6: Buy TUI stocks
After you have done enough research, you can buy TUI shares. You can buy the stocks directly at the current price with a market order, or you can choose to buy the TUI stocks only when a certain price is reached with a limit order. Good luck with your investments in TUI!
About the company TUI
The multinational TUI Group is mainly active in the tourism sector. The letters TUI stand for Touristik Union International. The headquarters of this German company are located in Saxony, Hannover. The stocks of this company are listed on the stock exchange in Frankfurt and on the stock exchange in London.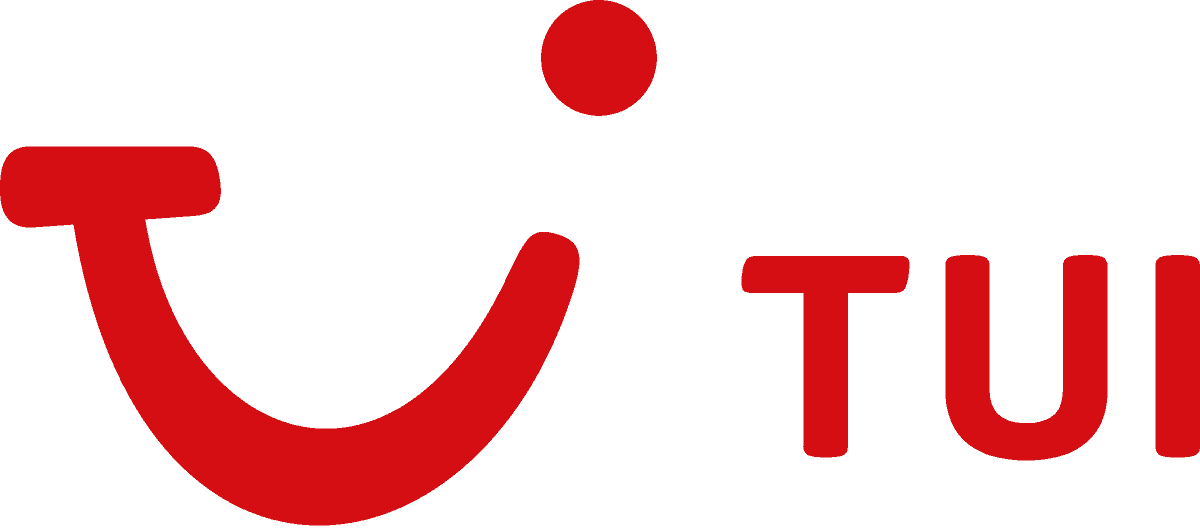 History of TUI
TUI was founded in 1968. In 2007, there was a merger of TUI's tourism activities with the British tour operator First Choice Holidays. The result of this merger was the new company TUI Travel plc.
Until 2012, TUI owned Hapag-Loyd: one of the largest shipping companies in the world. In 2009, these activities were sold so that TUI could focus entirely on tourism.
In 2014, TUI Travel plc merged with TUI AG to form TUI Group. With the merger of the two companies, the TUI Group became the largest provider of package tours in the world. This merger had significant financial and operational benefits. For example, closing the British headquarters saved $45 million per year.
TUI's Lower Profit Due to Boeing 737 Max Aircraft Issues
In August 2019, it was announced that the TUI Group had made significantly lower profit recently. The cause was the grounding of its Boeing 737 Max aircraft.
Events like this can affect Tui's profitability. Always research the economic situation thoroughly before considering an investment in TUI shares!
Investments in the travel industry are not without risk, as these companies are highly dependent on external factors. For example, during the pandemic, travel companies suffered gigantic losses as people could no longer go on holiday.
At the same time, holidays are popular and an increasing number of people worldwide can afford a flight ticket. If TUI can continue to compete with other established players, the company can achieve good results.
Before investing in TUI shares, it is wise to carefully weigh the strengths and weaknesses of the stock against each other. Only buy TUI stocks if they fit within your investment portfolio.
Author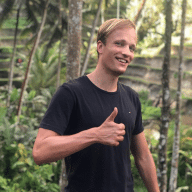 About
When I was 16, I secretly bought my first stock. Since that 'proud moment' I have been managing trading.info for over 10 years. It is my goal to educate people about financial freedom. After my studies business administration and psychology, I decided to put all my time in developing this website. Since I love to travel, I work from all over the world. Click here to read more about trading.info! Don't hesitate to leave a comment under this article.