How to buy Adyen shares (2023)? – invest in Adyen stocks
Are you considering buying Adyen shares? This payment giant processes payments for companies such as Uber, Amazon, and eBay. The Dutch company's IPO in 2018 was a huge success. But how can you invest in Adyen stocks? And what should you watch out for when buying Adyen stocks?
Curious about which stockbrokers are best suited for buying & selling Adyen shares? Have a look at the overview below:

| Brokers | Benefits | Register |
| --- | --- | --- |
| | Buy Adyen without commissions. Your capital is at risk. Other fees may apply. | |
| | Speculate with CFD's on increasing & decreasing prices of Adyen! 82% of retail CFD accounts lose money. | |
| | Benefit from low fees, an innovative platform & high security! | |
| | Speculate on price increases and decreases of Adyen with a free demo! | |
What is the Adyen stock price?
Company information of Adyen
Below, you can see the most important company information of Adyen.
Stock prices of the last 5 days
In the table below, you can see the stock prices of Adyen for the last 5 days:
Diverse customers: Adyen provides its payment services to both small and large businesses. This diversity reduces the risk of an investment in Adyen stocks.
Technological innovation: Adyen is at the forefront of innovation within the industry. For example, the company uses machine learning and biometric activation.
Scalable: Adyen's business model is scalable, which allows the company to earn much more money with higher transaction volumes.
Strong financial position: Adyen has built up a strong financial position with sufficient cash reserves and little debt.
Europe: Adyen is largely dependent on Europe for its income, which makes the company vulnerable to economic problems in the region.
Competition: Adyen must compete with large players such as PayPal and Stripe.
Regulations: Governments increasingly require financial companies to investigate their customers. This can put pressure on Adyen's profitability and increase the risk of fines.
Dependence: Adyen is heavily dependent on other parties for processing payments.
Own service: When large companies such as Amazon and eBay launch their payment service, Adyen immediately loses a large part of its revenue.
Growth: Adyen will have to attract a higher payment volume to continue to grow. It remains to be seen whether Adyen will continue to be successful in increasing this volume.
What are Adyen's biggest competitors?
PayPal
Worldpay
Square
Ingenico
Step 1: You can trade Adyen shares with a reliable broker. A broker is a party that enables individuals to buy and sell Adyen shares.
Step 2: Activate your investment account and deposit enough money.
Step 3: Select the Adyen share within the investment platform and enter the amount you want to invest.
Step 4: Press buy to purchase the shares directly. You can then track the results in real-time within your account.
Step 5: Don't forget to log in regularly and review your investments. Determine if your investment in Adyen shares still fits you.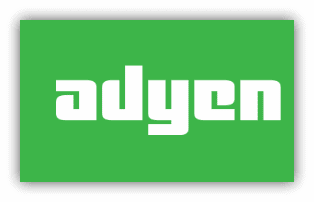 There are different strategies for buying and selling shares. If you speculate in the short term, you will have to pay more attention to the latest price movements and trends. A positive or negative news item can suddenly cause the share price to rise or fall sharply. Technical levels can also help you select attractive moments to buy Adyen shares.
However, for most people, it is wiser to invest in Adyen in the long term. If this is your strategy, you should investigate the company's future vision more. Does the company have clear and good plans for the future? Then it can certainly be interesting to buy the shares. By investing gradually, you can avoid investing all your money in Adyen at the wrong time.
What kind of company is Adyen?
Adyen is a Dutch company founded in 2006 by several payment experts. The company's focus was immediately on creating a user-friendly, yet reliable way to conduct transactions. By analysing the problems of current parties, the founders were quickly able to create a better system than the competition.
The company's headquarters are located in Amsterdam, but Adyen does business with companies all over the world. Adyen has offices in New York, Singapore, and Shanghai, among other places. With this extensive reach and customers like Uber and eBay, the company is well on its way to becoming one of the world's largest payment platforms.
Adyen earns about 0.7 percent per transaction. The main goal of the company is therefore to increase its transaction volume.
If you're considering buying Adyen shares, it's wise to look at the revenue growth. If Adyen can attract large, new customers, it may be worthwhile to buy Adyen shares!
Is it wise to invest in Adyen stocks?
Investing in Adyen shares can certainly be interesting: Adyen is the perfect example of a company that perfectly fits the future. Online payments grow strongly, and the COVID-19 pandemic in 2020 can only give this trend a further boost.
Adyen is used by both small and large companies throughout Europe, which makes it less vulnerable to a decline in payments in one specific sector.
However, it is important to keep a close eye on the competition. No company is infallible: Wirecard is a dramatic example of this. If competitors catch up with Adyen and users switch, the rise of this stock could be over.
As a payment provider, Adyen is active in a highly competitive environment. Therefore, it is critical to keep an eye on the competition when considering an investment in Adyen stocks.
Take the time to determine whether Adyen shares fit within your investment profile. Investments in Adyen shares are risky, as it is a growth stock.
Author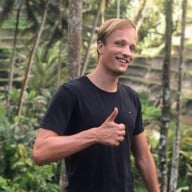 About
When I was 16, I secretly bought my first stock. Since that 'proud moment' I have been managing trading.info for over 10 years. It is my goal to educate people about financial freedom. After my studies business administration and psychology, I decided to put all my time in developing this website. Since I love to travel, I work from all over the world. Click <a href="/about-us/">here</a> to read more about trading.info! Don't hesitate to leave a comment under this article.