How can you buy Ahold Delhaize shares?
Ahold Delhaize is a strong retail group that operates internationally. The company owns Albert Heijn and, since 2012, Bol.com as well. These big Dutch brands obviously have enormous growth potential. Are you considering investing in Ahold Delhaize? In this article you can read how to buy stocks in this strong merger. You can also consult the current stock price of Ahold Delhaize here.
Where can you buy Ahold Delhaize stocks?
Do you have faith in the growth ambitions of the Ahold Delhaize company? Do you think the merger has brought the company a lot? In that case, it might be wise to buy Ahold Delhaize shares. Do this at a reliable and cheap party, so that you don't waste money on transaction costs! An example of such a party is eToro. At eToro, you can invest in stocks completely free of charge. Would you like to try it out with a demo? Then use the button below to open an account immediately:
How can you actively invest in Ahold Delhaize?
Would you like to trade in Ahold Delhaize stocks? You can! At the broker Plus500 you can easily buy or sell the CFD stock Ahold. With CFD's you can place orders on both rising and falling prices.  This allows you to speculate by anticipating price increases and decreases.
You can try trading at Plus500 completely free with a demo. With its clear software, trading CFDs Ahold Delhaize is easy to do. Use the button below to open an account with this broker:
What is the current stock price of Ahold Delhaize?
Are you curious about the current price of the Ahold Delhaize share? Below you will find a graph with the CFD price of Ahold Delhaize. You can also use the buttons to place an order directly.
Ahold Delhaize analysis
Strengths of Ahold Delhaize stocks
Before you invest in Ahold Delhaize stocks, you obviously want to know what the strengths of the share are. Below, we discuss why it can be wise to buy Ahold Delhaize stocks.
People always eat
Supermarket chains are relatively safe, stable investments. Of course, an accounting scandal or another major event can have a negative effect on the price. However, the sector is quite stable because people always have to eat.
Even in times of economic downturn, people still visit supermarkets. Naturally, they will buy fewer products. An economic crisis will therefore not be good for the stock's performance. However, the effects on other sectors are much more extreme. An investment in Ahold Delhaize can therefore be a good, stable factor within your portfolio.
In exceptional cases, an economic crisis can even be positive for the stock price. You saw this, for example, during the corona pandemic of 2020: due to various lockdowns, all shops had to close, leaving the supermarket as one of the few open options.
A major player
Ahold Delhaize has a strong position in the Netherlands where they are the market leader. But they also have a large and strong position in Europe and the US. This has its advantages: the company can negotiate well on product prices. Food brands do not want to be taken off the shelves of the supermarkets, as they would then immediately lose a large sales market.
At the same time, the company can achieve economies of scale by performing certain logistics functions from a single location. The company has gained a lot of experience in the supermarket industry over a long period of time and this makes it a potentially very interesting investment.
Do you think Ahold can build an even stronger position internationally in the future? In that case, it might be smart to invest in Ahold by buying its stocks.
Focus on growth
Ahold Delhaize operates on multiple continents and in multiple countries. As a result, any losses in one region can be compensated by gains in another region. Moreover, this growth can lead to more profits in the future. If you have faith in Ahold Delhaize's growth strategy, it may be interesting to buy the shares.
Digitization
Ahold Delhaize is responding nicely to the new technological possibilities. Home delivery of groceries is becoming more and more flexible. They have also been the owner of Bol.com, a leading Dutch e-commerce platform, for a few years, which of course gives them an enormous reach. This new way of reaching customers can lead to further growth. This might just be a reason to buy more stocks.
Threats to investment
However, this does not necessarily make Ahold Delhaize a completely safe investment. What should you pay attention to before buying Ahold Delhaize shares?
Exchange rates
The company is very international and does business in different currencies. Therefore, exchange rates can strongly influence the company's results. Before investing in Ahold Delhaize, it is important to discover what the effect of future exchange rates will be on the company's results.
Failing business units
Not all units that fall under Ahold Delhaize are doing equally well. Think, for example, of Blokker and Etos. When business units do not perform well, it only costs money. It could well be that these units will put pressure on the company's share price in the future.
Competition
Before you buy stocks in Ahold Delhaize, it is important to keep an eye on the competition. In America, Ahold Delhaize is not the biggest player. Amazon has taken over Whole Foods, for example, making it a powerful competitor for the company. Are you considering an investment in Ahold Delhaize? In that case, it is important to analyse the company's competition carefully.
Accounting scandal
Ahold was in the news in 2003 because of an accounting scandal in which various American supermarket brands that fell under Ahold had reported excessive profits. This had major consequences: large parts of the management were forced to resign. The company's credit rating was also sharply downgraded and the value of its shares fell by more than two-thirds.
The new data showed that the company had actually suffered a substantial loss of EUR 1.2 billion. The Dutch branch, Ahold, was charged with fraud. Several board members and the company itself had to pay a fine.
Under the leadership of the new CEO Henny de Ruiter, Ahold managed to regain its market share. Unprofitable supermarkets in South America and Asia were sold. The financial position was restored and the company again received an investment-grade rating.
As an investor, you can profit from this kind of news. By investing smartly, you can open a short position on bad news and buy the shares when the panic is over.
Ahold strategy
Ahold's strategy has been focused on growth again since 2006. The aim of the strategy is to strengthen the competitive position with a focus on America. They try to achieve this by offering more interesting products and services. They also try to reduce costs and improve the price position. Furthermore, they also bought up various new chains: think of the purchase of CD&R, KKR and Tops.
In 2011, Dick Boer came to power as CEO, and he set up six strategic pillars. These pillars must enable further growth. The goals are to strengthen loyalty, expand the range, grow into new regions, simplify the business and improve performance. Do you think this is a good strategy? In that case, it might be smart to buy Ahold Delhaize stocks.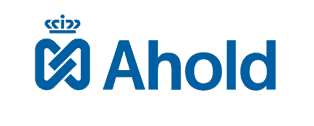 Ahold history
In 1887, Albert Heijn and his wife started a small supermarket in Oostzaan. Albert's father gave them this supermarket as a present for their wedding anniversary. Albert Heijn senior's sales slogan in those days was: "cheap enough for the man in the street and good enough for the millionaire". This formula proved such a resounding success that within 10 years he had more than 22 shops.
Today, Ahold's vision is still to keep all their stakeholders happy. Key stakeholders include customers, employees, suppliers, shareholders and the communities they serve. It is Ahold Delhaize's goal to offer people a better choice. It is also Ahold Delhaize's mission to offer consumers a better price and a better life. Acting responsibly is central to this.
The current company
Ahold (Albert Heijn Holding) no longer consists only of the supermarket chain Albert Heijn. In Europe, they have the following brands: Albert Heijn, Etos, Gall&Gall, Albert.nl, bol.com, Albert, Hypernova, ICA and Pingo Doce. In the US, their brands include Stop&Shop, Giant, Martin's and Peapod.
This amounts to more than 6,500 shops worldwide with more than 375,000 employees and over EUR 30 trillion in sales.
At Ahold Delhaize they are convinced that the key to their success lies in the relationships they build with their customers who keep them coming back.
Because the company operates in different regions, the risks of an investment in Ahold are lower. Losses in one region can be compensated by good results in another region.
Merger
In 2015, it was announced that Ahold was going to merge with the Belgian brand Delhaize. The new company name became Ahold Delhaize and the headquarters are still in the Netherlands. In the merger, Ahold stockholders received 61% of the stocks and Delhaize shareholders the other 39% of the stocks.
At that time, both companies already had the highest turnover in America. After the merger, the company became the fourth largest supermarket chain in Europe and the fifth in America.
Some tips for an investment in Ahold Delhaize
Before you start investing in Ahold Delhaize, you should take into account these short investment tips.
First, it is important to apply sufficient diversification. Do not put all your money in Ahold Delhaize shares. Look for other interesting sectors to invest in. That way, you avoid losing a large portion of your investment on one share.
It is important to always invest according to a plan. Consider the return you want to achieve and draw up a plan. Next, you must constantly evaluate the plan. Is the plan still relevant? Are you following the steps correctly? By constantly building in a reality check, you keep track of whether you are achieving your goals.
Finally, it is important not to get carried away by panic. Just when everyone is dumping a stock, it can be wise to buy it. A scandal can be a great opportunity. Of course, you must first analyse the impact of the event to make sure that the company will not suffer.
Is it wise to invest in Ahold?
An investment in Ahold Delhaize stocks can certainly turn out well. The company is a large, stable party where stockholders benefit from a nice dividend payment. The company usually pays out between 40 and 50 percent of its profits in the form of dividends, which means you can build up a nice income in the long term with Ahold stocks.
The spread across different regions also offers extra opportunities: losses in one region can be offset by gains in another. Ahold is also responding well to the rising popularity of the Internet: the delivery of groceries is being expanded and, through the acquisition of Bol.com, they are also benefiting from people shopping online.
If you want to invest in Ahold, it remains important to keep a close eye on the competition. There are many local supermarkets that are only too happy to depose of Ahold.
Author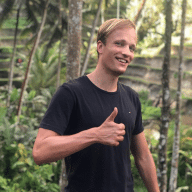 About
When I was 16, I secretly bought my first stock. Since that 'proud moment' I have been managing trading.info for over 10 years. It is my goal to educate people about financial freedom. After my studies business administration and psychology, I decided to put all my time in developing this website. Since I love to travel, I work from all over the world. Click here to read more about trading.info! Don't hesitate to leave a comment under this article.