How to invest in coffee (2023)? – coffee stocks & ETF's
Many people start their day with a cup of coffee. Did you know that after oil, coffee is the most traded commodity in the world? But how can you invest in coffee? In this article, I will extensively analyse the coffee market & you will learn everything you need to know about investing in coffee stocks.
How to invest in coffee?
There are several methods you can use to invest in coffee. You can choose to trade directly in the commodity price. It is also possible to buy stocks of companies that are active in the coffee sector. Finally, you can invest in a fund (ETF) that invests in coffee.
Option 1: Buy coffee stocks
Various companies are active in the production and sale of coffee. However, not all companies are purely dependent on the price of coffee. For example, Smuckers is known for jam, but also owns the coffee brand Folger's. Nestlé also earns a fair amount of money from coffee, but also sells many different products.
Therefore, it is important to research what the company is involved in before you invest in a coffee stock. Research whether the company has a good future perspective and examine its financial status.
Are you curious about where to buy the best coffee stocks? Take a look at the overview below:

| Brokers | Benefits | Register |
| --- | --- | --- |
| | Buy coffee without commissions. Your capital is at risk. Other fees may apply. | |
| | Speculate with CFD's on increasing & decreasing prices of coffee! 82% of retail CFD accounts lose money. | |
| | Benefit from low fees, an innovative platform & high security! | |
| | Speculate on price increases and decreases of coffee with a free demo! | |
Option 2: Actively speculate on the price of coffee
It is obviously impractical to order coffee bags to your home as an investment. Buying coffee at the local supermarket is also not feasible. Fortunately, there are more practical methods you can use to invest in the price development of coffee.
You can invest in the price of coffee by using derivatives. Derivatives are contracts on, for example, a commodity where you only trade in the underlying price and not in the commodity itself. The actual commodity will never be delivered to you.
With derivatives, you can speculate on both rising and falling coffee prices. However, be aware that speculation is always risky, and you can lose a lot of money quickly. Do you want to try online trading in coffee for free with a demo? Click on the button below to open a demo directly:
Option 3: Invest in coffee funds or ETFs
You can also choose to invest in coffee through a fund or ETF. Examples of coffee funds are:
WisdomTree Coffee (COFF): this ETC tracks the Bloomberg Coffee Subindex.
Dow Jones-IBS Coffee ETN: this fund tracks a coffee future and automatically rolls over to the next period.
Pure Beta Coffee ETN: the contracts do not roll over automatically. The fund makes decisions based on price fluctuations.
Do you want to know more about investing in coffee through ETF's? Then refer to our special about investing in ETF's: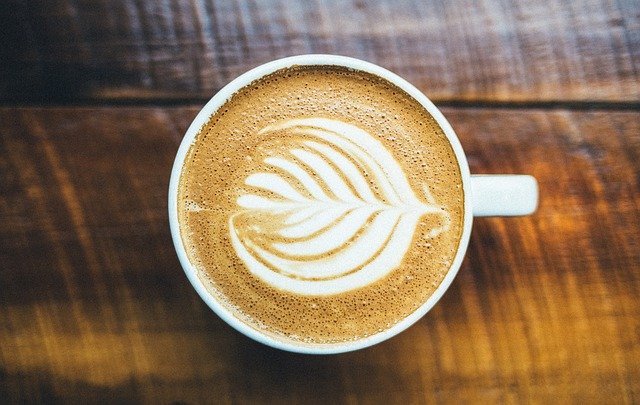 Option 4: coffee futures
I would never recommend futures to beginner investors. With futures, you are obligated to take delivery at the end of the contract. If you are unable to sell the contract, you could suddenly end up with a large amount of coffee.
One future has an underlying value of 37,500 pounds (ca. 17 t) of coffee. This means that you need a considerable amount of money to invest in coffee through futures.
Why can investing in coffee be interesting?
Reason 1: coffee is a staple product
Many people view coffee as a staple product. Therefore, there is still high demand for coffee even in economic downturns. In many parts of the world, coffee is seen as the perfect drink to start the day. As a result, demand for coffee does not decline as quickly during economic downturns.
Reason 2: rising global consumption
There are more and more people worldwide who can afford to buy extra products. In emerging economies such as China and India, coffee consumption is on the rise. If we follow economic trends, it appears that these regions will only become more prosperous. Worldwide coffee consumption is therefore increasing by an average of about two percent per year.
Reason 3: relatively transparent
Because coffee is a physical product, it is easier to understand how supply and demand affect each other. Many investors therefore have a more profound understanding of how the price development of coffee works than the price development of a specific stock.
Reason 4: price fluctuations for speculation
The price of coffee can fluctuate significantly. In 2011, a price of over $280 was reached, while in 2020 the price dropped to $100, only to rise above $200 again in 2023. Smart traders know how to take advantage of these kinds of fluctuations. For example, with a short position, it is possible to speculate on a declining price.
Reason 5: protection against inflation
Investments in commodities such as coffee can protect you against inflation. Money in your bank account decreases in value over time. However, commodities rise with general price increases. In addition, by investing in coffee, you can apply further diversification to your investment portfolio.
Reason 6: coffee as a 'luxury product'
Coffee is part of the work culture. Research indicates that people drink more coffee when they are at the office. You also see that the new generation drinks more luxurious 'organic' coffees. When the economy performs well, demand in these segments might even increase further.
How is the price of coffee determined?
The price of coffee is determined by the interplay of supply and demand. When there is suddenly a lot more coffee available due to good harvests, this can push down the price. At the same time, the increasing global demand can cause the price to rise further.
Supply side
The price of coffee often drops significantly when there is overproduction. In good years, the market can suddenly be flooded with large amounts of coffee. Moreover, the working conditions for coffee farmers are improving, which makes it more attractive to switch to coffee cultivation.
Exchange rate
The exchange rates of the pound and the dollar also play an important role. Coffee is traded on the London and New York stock exchanges. When you buy coffee in a different currency, the exchange rate plas a large role in determining your outcome.
2 types of beans
In most cases, you invest in the largest and most well-known type of coffee: Arabica coffee. 70% of the trade is related to this type of coffee. The remaining 30% consists mainly of Robusta coffee beans. It is cheaper to produce these beans, but the quality is also somewhat lower. The type of coffee you trade in can therefore also influence the price.
What should you watch out for with coffee investments?
The majority of coffee production takes place in more turbulent regions. For example, you can find many plantations in Africa and South America. Political instability and crop failures can be a direct threat to the supply of coffee, which can cause the price of coffee to suddenly rise significantly.
When investing in coffee, it is therefore important to keep a close eye on these international developments. Scarcity can easily drive the price of any commodity to enormous heights.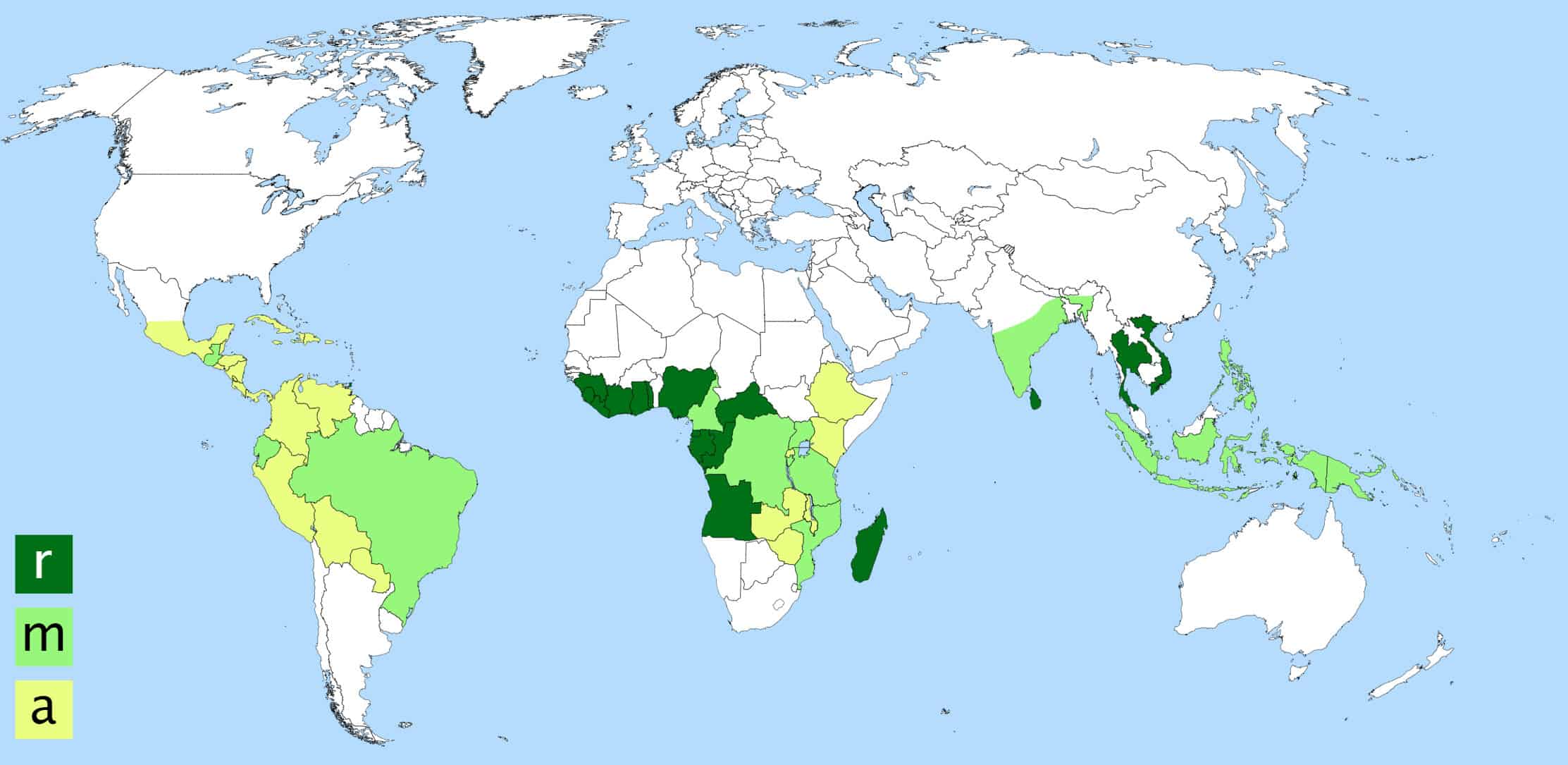 A good example of this was seen in 2009 when a fungus began to grow on coffee leaves in South America. This caused many farmers to lose the beans even before the harvest. Yields in some regions declined by up to 40%.
Monoculture and the use of chemical agents can render large areas unsuitable for coffee production. If farmers in these regions do not develop in the right way, there is a great chance that coffee prices will continue to rise.
What are the best coffee stocks?
Buying Starbucks stocks
Everyone knows Starbucks , and for good reason! Starbucks is the largest and most influential coffee-related company in the world. With approximately 20,000 locations worldwide, Starbucks has turned coffee drinking into an experience. Especially among millennials, coffee drinking is more popular than ever.
However, the trend seems to be shifting somewhat. That same group of young adults wants to drink coffee in a conscious and responsible way, which means they look for organic and local coffee. In various regions, Starbucks loses market share to smaller, local players.
JDE Peet's
This Dutch company serves well over 100 billion cups of coffee annually and is also active in more than 100 countries. By investing in JDE Peet's stocks, you are directly diversifying your risks across different regions. Another advantage of the company is that 75% of the brands they own are consumed at home, which makes the company well positioned for the transition to working from home.
Tata Coffee
Coffee consumption is still growing strongly in emerging markets, including India. By investing in Tata Coffee , you can take advantage of this trend. Tata Coffee's market share is still limited, but with its enormous available capital, the company has enough potential to grow.
Nestlé SA
If you want to invest in various food products in addition to coffee, Nestlé is a good choice. The company produces various milk derivatives, baby food, and even breakfast cereals.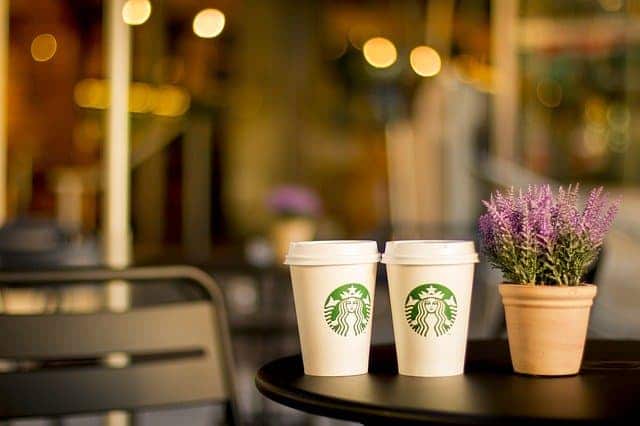 Dunkin' Donut
When you hear the brand name Dunkin' Donut, you may not immediately think of coffee. However, this company is the number two coffee company in America. Unlike Starbucks, Dunkin' Donut works entirely with franchises, which keeps operational expenses very low.
Since 2020, Dunkin' Donut has been taken off the stock market due to an acquisition.
Luckin Coffee
Luckin Coffee was a very attractive investment for a long time. The company quickly gained a large market share and opened store after store. However, after a major fraud scandal, the stock price plummeted. This shows that when investing in stocks, it is always important to investigate how the company performs. Even when the coffee price or coffee market performs well, a company like Luckin Coffee can still produce poor results.
Is it wise to buy coffee stocks?
Whether it is wise to buy coffee stocks depends on the market. Large coffee companies are expected to continue doing well. However, it is critical to remember that the price of a stock is determined by what people are willing to pay for it. If other investments become relatively more attractive, the price of coffee shares can still decline.
What is the current price of coffee?
Are you curious about the current price of the commodity coffee? In the chart below, you can see at what rate you can buy coffee with CFDs. By using the buttons, you can directly open a position.
Things to keep in mind when investing in coffee
When investing in coffee, it is important to keep an eye on the supply. A big advantage of coffee is the fact that many people are accustomed to drinking the beverage, which means the demand will not suddenly decrease. It is therefore mainly the supply side that will determine the price of coffee. In addition, coffee is a basic product that is often consumed during economically weak times, which makes it easier to predict the price of coffee than, for example, the price of a social media stock.
Therefore, follow the news closely and determine how the crops perform. Large quantities of coffee come from Colombia, and they have long struggled with leaf rust. Such an accident can have a strong influence on the supply side of coffee and this can bring the price of coffee to new heights.
Frequently Asked Questions about investing in coffee
Investing in coffee, like any type of investment, is risky. Therefore, always consider whether investing in coffee is right for you. In the long term, I do see a lot of potential for the price of coffee. In emerging markets, coffee becomes increasingly popular. When supply cannot keep up with rising demand, the price can only go up.
It is important to develop a strategy that suits you. For example, some investors buy coffee stocks for the long term, while others want to speculate in the short term. It is important to evaluate your strategy in between. By doing so, you can continually make improvements and increase your chances of success.
Author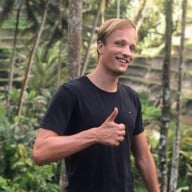 About
When I was 16, I secretly bought my first stock. Since that 'proud moment' I have been managing trading.info for over 10 years. It is my goal to educate people about financial freedom. After my studies business administration and psychology, I decided to put all my time in developing this website. Since I love to travel, I work from all over the world. Click <a href="/about-us/">here</a> to read more about trading.info! Don't hesitate to leave a comment under this article.