How to buy Essity stocks (2023)? – invest in Essity
Essity is a well-known Swedish company that produces hygiene and health products. Do you want to invest in Essity by buying shares? In this article, we discuss how to invest in Essity stocks!
If you want to buy Essity shares for the long term, you can do so through an online broker:
| Brokers | Benefits | Register |
| --- | --- | --- |
| | Buy Essity without commissions. Your capital is at risk. Other fees may apply. | |
| | Speculate with CFD's on increasing & decreasing prices of Essity! 82% of retail CFD accounts lose money. | |
| | Benefit from low fees, an innovative platform & high security! | |
| | Speculate on price increases and decreases of Essity with a free demo! | |
Diverse products: Essity has a diverse portfolio of personal care products and operates in various countries. This lowers the risk of investing in Essity.
Strong brands: the company possesses multiple strong brands that are recognized by its loyal customers.
Expansion: Essity has plenty of potential for expansion into new markets, which could improve the company's profitability.
What risks should you consider when buying Essity stocks?
Competition: Essity faces strong competition from other companies which operate in the same industry.
Environment: issues such as deforestation and plastic pollution could damage Essity's reputation.
Dependency: the company is dependent on the North American and European markets, which makes it vulnerable to negative economic developments in these regions.
Sustainability: the company was criticized by Greenpeace for environmentally unfriendly practices.
What are Essity's biggest competitors?
Procter & Gamble
Kimberly-Clark
Open an account with a stockbroker that sells Essity shares
Select the Essity share and enter the amount you want to invest
Click on buy to invest directly in Essity shares
Remember to regularly evaluate your investments
About Essity
Essity is a company with a significant position in the field of hygiene and health products. The company develops and produces sustainable personal care and tissue products, which are sold in approximately 150 countries.
Well-known brand names of these products include TENA, Libero, Libresse, Lotus, Tempo, and Vinda. The company's disposable products include tissue paper, baby nappies, sanitary napkins, panty liners, and plasters.
The company's headquarters are located in Stockholm, Sweden.
History of the Company
This Swedish company was founded in June 2017. Until June 2017, Essity was part of the company SCA, which was founded in 1929 as a forestry company. In 1975, SCA acquired Mölnlycke AB, a European producer of disposable hygiene products. In 2015, SCA announced that its forestry and hygiene activities would be split into two divisions.
SCA announced in 2016 that it would be split into two publicly traded companies. The separation of the hygiene activities resulted in the creation of Essity AB in 2017. This company is listed on the Stockholm stock exchange.
Criticism of Essity
Essity is the second-largest manufacturer of toilet paper and tissues in the world. In 2017, Greenpeace International conducted research into the devastating practices of this company. Large areas of virgin forest in Finland, Sweden, and Russia are cleared by the company to produce its products, which destroys the habitat of endangered species and plants.
Replacing natural forests with large plantations negatively affects indigenous communities. For example, their reindeer have increasingly limited access to grazing areas. According to Greenpeace, Essity should leave these important forests untouched. As sustainability becomes increasingly critical, this can put pressure on the stock price of a company like Essity. It is therefore advisable to be cautious when investing in Essity shares.
Reducing water and energy consumption in tissue production
In 2019, the global hygiene and health company Essity announced a €37 million investment in a sustainable, alternative fibre facility. This technology enables the production of high-quality hygiene products based on wheat straw.
Wheat straw, an agricultural by-product, is a sustainable raw material. Sustainable benefits of using wheat straw include a significant reduction in water and energy consumption.
There is no objective answer to whether you should buy Essity shares. It is essential to compare the strengths and weaknesses of Essity shares carefully. This way, you can determine whether it is interesting to invest in Essity stocks. And don't forget; investing always comes with risks.
Author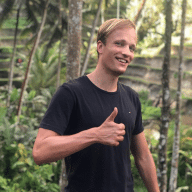 About
When I was 16, I secretly bought my first stock. Since that 'proud moment' I have been managing trading.info for over 10 years. It is my goal to educate people about financial freedom. After my studies business administration and psychology, I decided to put all my time in developing this website. Since I love to travel, I work from all over the world. Click here to read more about trading.info! Don't hesitate to leave a comment under this article.