Invest safer with these 8 tips!
Investing tends to yield more than saving. However, it is important that you invest safely! There are stories aplenty of people who have lost a fortune because they went into business with the wrong party. But how can you make sure you invest safely? With these eight tips, you can be sure that you will not be the next investor to lose all their money. At the end of the article we will also discuss where you can invest safely.
Safe investing tip 1: use your wits
Always remember that investing is a risky activity. Parties who claim that you can invest without risk always lie. There are many charming sellers who try to scam unsuspecting investors.  When you are encouraged to buy a specific share while on the phone, you can assume it is a scam. In practice brokers will never give direct stock buying advice.
As a rule, you can assume that any provider who approaches you cannot be trusted until they prove otherwise. You can recognize reliable parties by checking whether they are regulated by an official institution.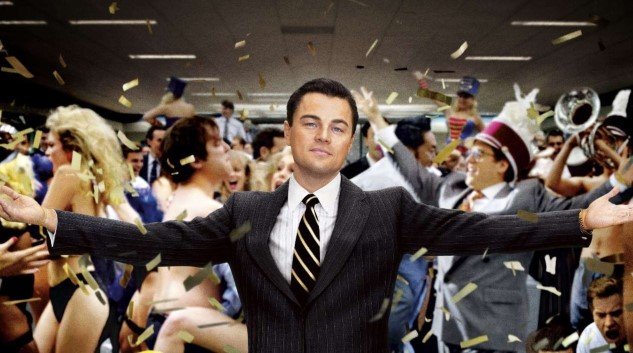 Do not become the next victim of the 'wolf of the Wall Street'
Tip 2: check credentials
When you want to invest safely, you need a reliable broker. You can verify whether the broker has the correct licence.
When a broker is regulated, this is a safety signal. However, do not assume that this party is reliable just because the credentials are correct. Financial regulators also make mistakes. Therefore, make sure that the provider is recommended by other sites and research if they provide a high-quality customer service.
Tip 3: choose safe products
Transparency is important when investing! When there is talk of a 'guaranteed return', then you know it is a scam. There is no such thing! It is important to clearly identify the risks associated with a product. In addition, remember that there is a clear link between risk and return. When you can obtain a potential higher return, the risks are also higher.
Of course, an investment in a stable share is a lot safer than an investment in a holiday home in Cuba.
Tip 4: understand the product
Ignorance is dangerous! So, carefully study the product before you invest in it. Different securities have different pros and cons. For example, an investment in a share works completely differently from an investment in real estate or CFDs. In the article what can you invest in you can read more about the different investment products.
In any case, remember that the parties behind financial products usually want to make money. So, when the bank launches a new fancy financial product, the bank does not do so to help you. No, the bank wants to make money by selling the product. Therefore, it is important to study whether the product will really help you.
Tip 5: diversifying your investments increase safety
Do not invest all your money in the same financial product! It is important to spread your investments well. Investing in two different American shares is not a good example of diversification. When you want to play it safe, you need to spread your money across different products, sectors and regions.
Diversification ensures that a dip in one market can be absorbed by another market. For example, you can put one part of your assets into shares and another part in bonds. Then you can buy shares in different sectors and countries. When Brazil's stock market crashes, your U.S. bonds may be thriving. More diversification therefore ensures more safety!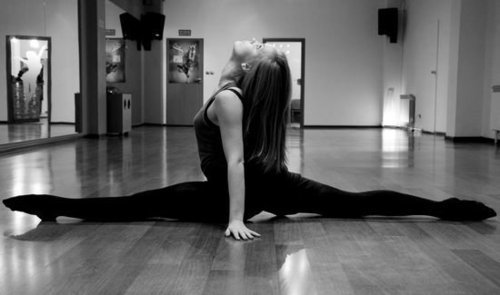 Spreading your investments safely, that is the road to success!
Tip 6: safe trading is controlling your emotions
Safe investing is not just understanding the provider and the product. No, you have to understand yourself, too. When you start trading, emotions play an important role. An investor who wants to invest safely will have to draw up a good plan that minimizes the influence of emotions. In the article the impact of emotions on investing you can read how to do this.
Tip 7: accept uncertainty
That past results are no guarantee for the future is a rule for a reason. You are not investing safely when you assume a guaranteed profit. You must accept the uncertainty of investments. That way you make sure you have a plan B and that you absorb losses through, for example, a stop loss.
Also, make sure the results are valid. Of course, it can be attractive for funds and companies to paint returns in a better light than they are. When you want to invest safely it is important to double-check all the numbers.
Tip 8: pay attention to the cost
Safe investing also means keeping an eye on costs. An increased cost percentage of one percent can quickly reduce the return by tens of thousands over the long run. It is therefore important to compare the investment costs and to read the fine print carefully. Many brokers have hidden costs that can significantly reduce returns.
Trade safely with reliable brokers
Many people wonder which brokers they can trade with safely. In the rest of this article, we will discuss how safe it is to trade with brokers like Plus500  and eToro.
How safe is trading?
Trading is relatively safe if you keep our safety tips in mind. When you trade with a demo account,  you can try out the possibilities without risk. Once you trade with real money at Plus500 or eToro, you can never lose more than you deposit, and this usually only happens when you make a terrible decision. In this article we review the security of trading with Plus500 and eToro.
You cannot lose more than your deposit!
Your money is  stored in separate accounts.
The brokers are regulated by financial regulators.
Are you ready to start trading? Open a free demo account with a broker!
Can I lose more than I invest?
Many people wonder if they can lose more than they deposit when they start investing. Fortunately, this is usually not the case. When you no longer have enough money available in your account you get a so-called margin call. In the case of a margin call, you will have the chance to deposit money. If you do not deposit additional funds, your trading positions will automatically close to prevent you from losing any more money.
Brokers use margin calls to protect you as a customer. Because of the margin call, you can never lose more than you deposit on your account. Even if the price moves further in the wrong direction, you are not responsible for the additional costs. When this happens, the broker will take a loss and the additional costs will not be passed on.
Tip: Check carefully if your broker reimburses a negative balance. For example, with Plus500 and eToro, you can never overdraw as a private investor.
Is Plus500 reliable?
Plus500 is a reliable broker. This is reflected, among other things, by their licence from the Financial Conduct Authority, the UK's financial markets regulator. In addition, Plus500 customers' money is held in separate accounts, so you can be sure that the funds are not used for speculative purposes. In the article on the reliability of Plus500  we discuss the reliability of Plus500.
Author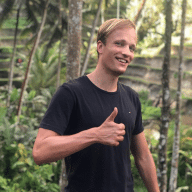 About
When I was 16, I secretly bought my first stock. Since that 'proud moment' I have been managing trading.info for over 10 years. It is my goal to educate people about financial freedom. After my studies business administration and psychology, I decided to put all my time in developing this website. Since I love to travel, I work from all over the world. Click here to read more about trading.info! Don't hesitate to leave a comment under this article.