How to buy South Korean shares (2023)? - invest in Korea
South Korea is a country that heavily relies on international trade and exports. When international trade is doing well, South Korean stocks tend to perform better. In this article, I discuss how and where to buy Korean shares.
Where to buy Korean stocks?
You can invest directly in South Korea by buying stocks or by investing in an ETF that tracks the market. Below is an overview of brokers where you can buy and sell Korean shares:

| Brokers | Benefits | Register |
| --- | --- | --- |
| | Buy Korean shares without commissions. Your capital is at risk. Other fees may apply. | |
| | Speculate on price increases and decreases of Korean shares with a free demo! | |
| | Benefit from low fees, an innovative platform & high security! | |
Many large South Korean stocks are also listed on the American stock exchange. This includes companies like Samsung. It is often easier and cheaper for foreign investors to invest in Korean stocks through the American stock exchange.
Which Korean ETFs can you invest in?
If you want to invest in the South Korean economy in one go, you can consider an ETF. An ETF is an investment product that tracks a basket of stocks. Suitable options are ETFs on the following index:
FTSE Korea 30/18: This index follows the largest companies in South Korea. Within the index, the largest company has a maximum weight of 30% and other companies 18%.
MSCI Korea: This index tracks both large and medium-sized Korean stocks.
MSCI Korea 20/35: This index tracks large and medium-sized stocks. The maximum weight of the largest share is 35%, and of the other shares is 20%.
Tip:
click
here
to view the opening hours of the South Korean stock exchanges.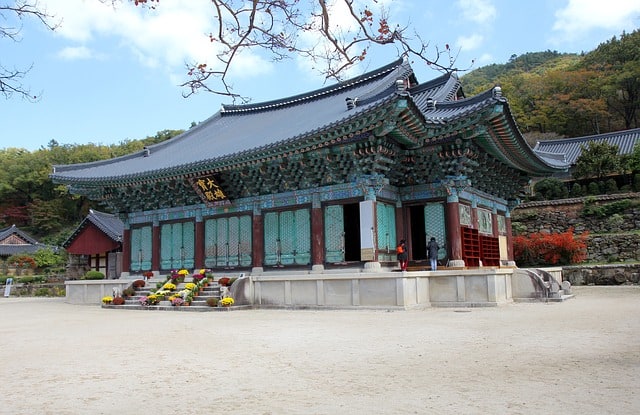 Why can investing in Korea be interesting?
Stable economy: Korea's economy has a good reputation and is known for its stability.
Growth: There is still a lot of room for the Korean economy to grow.
What are the risks of investing in Korea?
Geopolitical risks: North Korea is a dangerous country to have as a neighbour.
Dependent on exports: When the global economy cools down, this can have a big impact on the success of Korean companies.
Monitor the exchange rate of the South Korean won
It is important to keep an eye on the exchange rate of your currency in relation to the South Korean won. When your currency loses strength, you can quickly lose a part of your investment. You can hedge these types of risks with, for example, options.
Investing in the South Korean won
You can also actively trade in the South Korean won exchange rate with a CFD broker. A CFD broker is a broker where you can speculate on the price movements of securities using derivatives. In this article, you can read more about currency trading.
Emotional Investing
Asian investors invest differently than Western investors. Investors in Korea focus mainly on cash flow rather than the fundamental position of a company. This was seen, for example, with the IPO of Big Hits Entertainment, which manages South Korean boy bands. With a profit of  only 80 million, the company went public with a value of four billion.
In short: your first investment in South Korea
Step 1: Open an account with a broker
Before investing, you first need to open an account with an online broker. Make sure you choose a reliable party with relatively low transaction costs.
Step 2: Select a Korean stock
Research various Korean companies. It may be more difficult to find information, as many Western banks pay little attention to the Asian stock market.
Step 3: Place an order
Once you have found a stock you want to buy, you can place an order. Enter the amount you would like to invest and optionally use a limit order. After placing the order, you will buy your first Korean share.