Online investing in the stock exchange: manual for beginners
With the advent of the internet, online investing has become more accessible than ever. For many new investors, it can sometimes be difficult to see the wood for the trees. With this guide, we would like to help you on your way in the world of online investing: before you know it, you will be buying your first share.
How does online investing work?
Online investing is very accessible nowadays: once you have opened an investment account, you can open several investments with a click of your mouse. For example, you can buy shares or participate in an investment fund. You can choose to speculate or buy shares for the long term. We briefly discuss the best parties to invest with on the stock exchange!
How can you actively trade online?
Some people would like to actively invest on the internet: you speculate on price rises & falls in the short term. A good party to speculate on in the short term is eToro. eToro CFDs allow you to open positions on both rising and falling prices. Would you like to try trading online with eToro for free with a demo? Then use the button to instantly open a free unlimited demo:
What are the best brokers to invest online?
Do you want to invest your money for the long term and are you looking for a good broker? In that case, you need an account with a broker. A broker is a party that buys shares and other investment products on your behalf. We have listed the best opportunities for you:
Option 1: online broker DEGIRO
For many people, DEGIRO is the best option. With DEGIRO you pay low transaction costs when you buy shares: these costs amount to £1,75 + 0,014% over shares. If you prefer to invest in a fund, there are many funds for which you pay no transaction costs at all. Use the button to try investing with DEGIRO:
Option 2: eToro
eToro is a reliable online broker when you want to buy & sell shares yourself with smaller amounts of money. At eToro, you pay absolutely no commissions, which means that you can achieve good results even with a relatively small amount. Use the button below to open an account with this broker:
What should you pay attention to when you want to invest online?
If you want to invest online, it is wise to take the following into account.
Your investing experience
Not everyone has a lot of investment experience. When you invest in a fund or ETF, you do not need a lot of experience. If you prefer to trade actively yourself, it is important to study the markets sufficiently first. If you are going to invest yourself, you need a little more experience.
The costs
It is important to pay attention to costs. Many new investors allow themselves to be tempted by their banks to invest money at hefty rates. This is a shame! When you select the right broker, you often pay low transaction fees. Many passive funds also charge low fees: think for example of 0.2% on an annual basis.
Distribution
When investing online, it is wise to spread your risks as much as possible. It can certainly be fun to invest online yourself. However, do not put all your money in your investments: choose, for example, to invest a part of your money in a fund. In this way, you avoid losing a large amount of money in case one type of investment does not perform well.
Reducing risks
It may be smart to reduce your risks at some point. When you are still young, you can take the necessary risks: after all, when the markets collapse, you have enough time to wait for recovery. When your retirement or another end goal is approaching, you have less time to wait for recovery. Therefore, draw up a clear plan and consider how much risk you want to take at different points.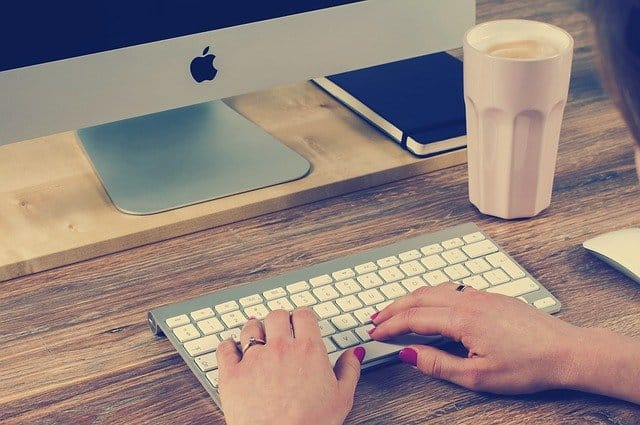 How do you achieve good results with online investing?
Too many people start investing online with the expectation of getting rich. This is not the right mindset: it may sound boring, but a good investor also prepares well. For example, it is important to first think about what kind of investment products you want to invest in:
Shares: you then become co-owner of a company.
CFDs: you then actively speculate on the price development of securities.
ETFs: another party invests your money in, for example, an index.
Once you have decided what type of investment product you want to invest in, you still need to choose a good online broker. In our overview of best brokers, you can immediately find out which parties will give you the best results.
Before you start investing with real money, it is wise to practice with a demo first. In this way you will discover whether you can achieve good results with online trading of, for example, shares. We have listed the best demos for you, so you can get started right away:
After you have opened a demo, it is important to design a good plan. In this plan you determine when it is smart to buy or sell certain shares. Set rules and work towards a certain goal. A smart & successful investor is an investor who knows what he or she is doing.
You can invest online with as little as 100 pounds!
Many people wait to invest because they think that it cannot be profitable with a small amount of money. This is a pity: when you start early, you have more time to grow your assets. Therefore, in many cases it can be smart to invest a little every month. Would you like to know how you can invest with a small amount of 100 pounds? Then read our article about investing with 100 pounds: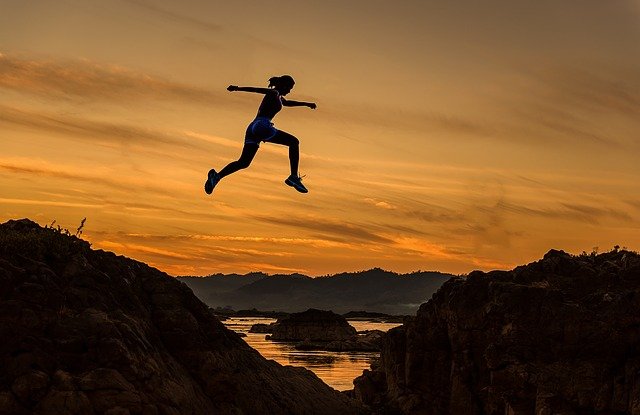 What are the risks of investing online?
Investing online is certainly not without risks. Especially when you have no idea what you are doing, you can lose a lot of money. The stock market is constantly moving up and down, and you have to make peace with this. If you start investing with the conviction that you are always going to make money, then you will be disappointed. These kinds of 'wrong' beliefs can even adversely affect your investment results.
Therefore, first think about the risks you are prepared to take. If you prefer to invest in relatively safe investment products, your potential return will also be low. If you don't mind (potentially) losing a lot of money, you can invest in riskier products as well. With derivatives, in some cases you can lose the total amount on your account with just one investment.
Investment products with a relatively low risk are (government) bonds, savings accounts and money market funds. If you are happy to take slightly more risk, you can invest in shares, index funds, ETFs and corporate bonds. Your return is then between three and eight percent, but you can also lose a lot more. Do you really want to achieve a high return? In that case, you can trade in real estate, commodities, penny stocks, high-interest bonds and cryptocurrencies.
What can you invest in online?
Shares: buying and selling stocks is still the most popular investment. When you buy a share, you become co-owner of that company. Some companies also distribute part of the profits in good times: you then receive a dividend.
Mutual funds: investment funds come in all shapes and sizes. Funds can, for example, invest in shares, bonds and real estate. Investment funds often try to beat the market: not all of them succeed! That's why you should first find out how the fund you want to invest in performs.
Index fund: an index fund does not try to beat the market, but follows it as closely as possible. For example, you can invest in an index fund that tracks the FTSE. The transaction costs on an index fund are usually much lower.
Target date funds: this is a special type of index fund in which the composition is adjusted as you get older. You set a target date yourself, on which you plan to exit. When that date comes into view, more and more risky investments are sold to switch to less risky options.
ETF: an ETF is similar to an investment fund or index fund. A big advantage of an ETF is that you can trade them easily, just like stocks. This allows you to get in and out faster.
Bonds: companies and governments use bonds to borrow money. When you buy a bond, you receive an annual interest rate on it. The price of a bond can also fluctuate in the interim under the influence of interest rates.
Derivatives: you can also invest online by using a derivative. Examples of derivatives are CFDs, options and futures. These are the more speculative investment products.
The Dos & Don'ts of investing online yourself
When you do it right, investing is one of the smartest and wisest things you can do. To achieve the best results, however, it is important to make the right decisions.
Do: invest in what you understand
Only invest in products that you understand. Do not buy shares of a company that you do not understand and do not invest in complex investment products that you do not understand. Keep it simple: this way you will quickly achieve the best investment results.
Do: Spread your investments
Don't bet all your money on the same horse: by spreading your investments, you avoid losing a large part of your investment because one company is not doing as well as it should.
Don't: don't panic
Many beginners panic when things go wrong for a while. A good investor knows that this is precisely a time to seize opportunities: when the stock markets fall, you can look for great bargains. Therefore, do not focus on the short-term result: the long-term horizon is much more important.
Don't: invest with money you can't lose
Investing online with money you can't miss is the most stupid thing you can do. If you want to achieve a good return with investing, it is important to take the time to do so. Of course, you can't do this when you have to sell shares in the meantime because the washing machine broke down.
Don't: delay online investing
Many people delay and wait for that one good moment to start investing. The big secret is that this moment will never come. You never know what the future will bring. If you step in staggered, you do know that if you step in earlier, it will be easier to build up a large fortune later. You will receive interest on interest, so your capital will grow in the long run.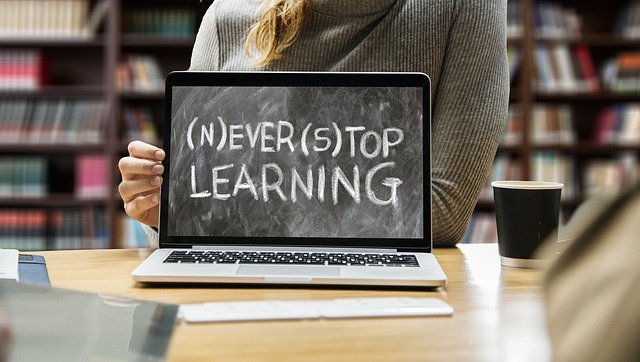 What does it mean to invest yourself?
When you start investing online, you open an account with a broker that gives you direct access to the stock exchange. Within your investment account, you can trade in all kinds of investment products, such as stocks, bonds, options and ETFs. When you then place an order, the broker will add the securities to your account on your behalf.
In this case, the broker is only an intermediary: you yourself are responsible for taking your decisions and the results. This is also called an execution only broker. Some brokers do, however, allow you to use analysis tools to help you make a wise decision.
Investing online yourself is especially attractive for independent people who like to make all the decisions themselves. Anyone who is 18 years of age or older can open an investment account: of course, this does not mean that everyone should do it. That's why you should first think about whether investing online really suits you.
In short: why invest online?
Online investing is accessible, even with small amounts of money.
You can make use of user-friendly software via the internet.
You will immediately receive a demo with which you can try investing.
You can automate your online investments with orders.
Online CFD trading
An interesting, fairly new investment method is trading CFDs. With CFDs, you can trade online in shares, currency pairs (Forex), index funds and commodities. You can trade CFDs from as little as $100. Because you can use leverage, you can also open a large position with a small amount of money. However, you can quickly lose a large part of your deposit. What are the main advantages of online CFD trading?

 Respond to rising & falling prices – you can go either open a long or short trading position. When you open a long position, you make money when the share price rises, while when you open a short position, you can make money when the share price falls. This possibility makes this method of investing 100% recession proof!

 Favourable rates – you can trade CFDs with a small amount of money. Unlike other providers, Plus500 does not charge a fixed commission. You do not pay a minimum amount per investment, which allows you to speculate on price movements in the short term.

 Increase your return with leverage – you can use leverage when investing in CFDs online. For example, if you deposit $100, you can open an investment worth $1000 without risking more than your deposit. The difference in price of the position ultimately determines your profit or loss.

 Low deposits – when you buy shares you need a decent amount of capital; this is not the case with CFDs. Because of the relative costs, you can start trading from as little as a $100.
Every day there are possibilities
The principle behind online trading is not complicated. Nevertheless, many people do not manage to achieve good results with their investments.
When you start investing online, it is important that you are able to recognise the various trends:
Up: a rising trend, the price is mainly going up. Buying is sensible.
Down: a downward trend, the price is mainly going down. Selling is sensible.
Sideways: the price moves back and forth between two points, buying at the lowest point and selling at the highest point is advisable.
When you start investing online, it is wise not to start trading with all kinds of complicated technical indicators. These indicators can help you with your timing, but by looking closely at charts first, you build up the necessary intuition! Determining the general direction of the price or trend is an important part of an investment strategy.
Here you can regularly draw two lines: the resistance and the support. The resistance is the line through which the price always just doesn't break through: the sellers always win it from the buyers. Support is the line through which the price never breaks through: the buyers always win from the sellers.
The more often such a pattern returns, the stronger the line and the smaller the chance that it will be broken. When investing, it is wise to look for a clear trend; it does not matter which of the three trends you spot, as long as you respond well to it.
An example
Suppose you want to buy the Kemira share, and you see the graph below… which direction does the price development in the graph take?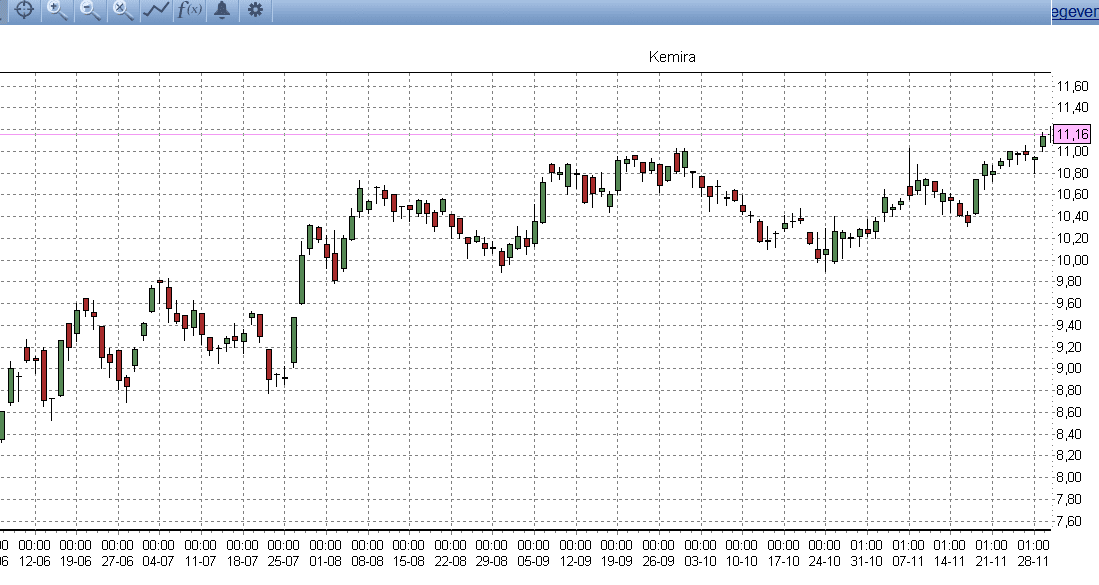 Right, up! Let me draw some lines in there. As you can see, there are two moments when the price clearly exceeds the resistance level. The old resistance then becomes the new support and these are nice entry moments.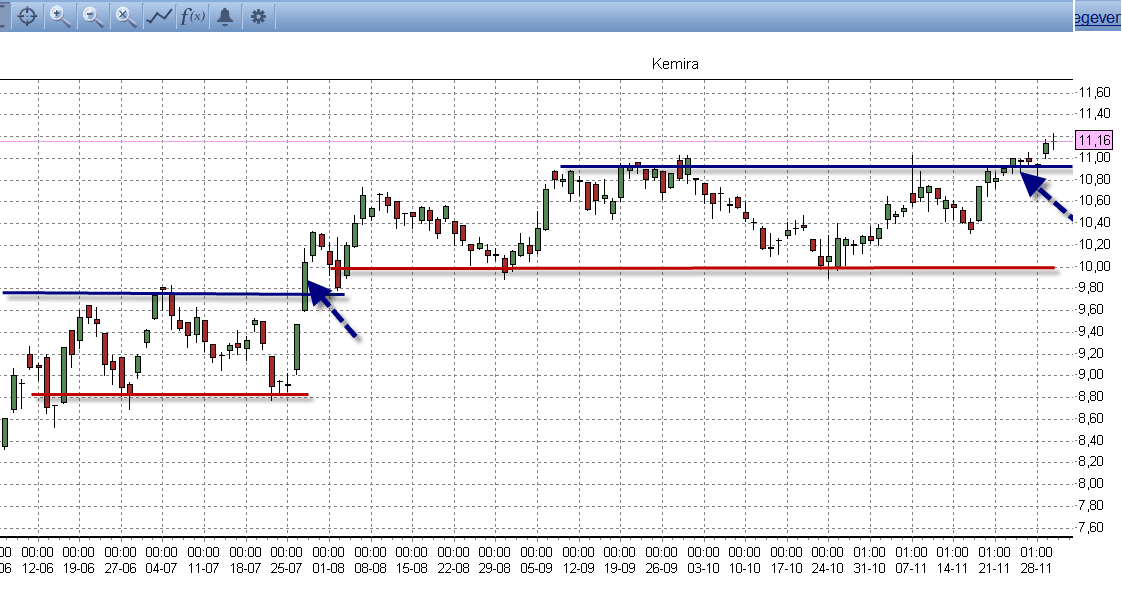 If you really want to make a serious online investment, this is already a very nice strategy: looking at the chart and determining attractive entry points for your trades. With a free demo account, you can get started and test if you can do this yourself!
Online trading, 10 minutes a day?
The strategy that I have briefly discussed here does not need to take more than ten minutes a day. When investing in CFDs you can work with orders. For example, you can set yourself to buy a share as soon as it rises just above the resistance you recognize.
It is then important to set a stop loss, this is the moment when you automatically take your loss. Set this moment just below the resistance, in this way positions based on false breakthroughs are quickly closed. The trick then is to make sure that your profits are higher than your losses.
For this, I use a minimum Reward:Risk ratio of 2:1. For example, if I want to take a loss of $100 on an investment, I make sure I earn at least $200 on that investment. You do not close the investment until one of these goals has been achieved! By entering a take profit and stop loss you can do this completely automatically so that you do not make any emotional decisions.
Finally, managing risks is essential. By never risking more than two per cent of your account size on an investment, you make sure you don't lose everything before your investments goes back into the right direction.
When you consistently start recognizing a pattern and take your risks into account, you can achieve structurally good results. All successful & professional day traders work according to the principle 'high profits, lower losses'.
What kind of results can you achieve?
I understand that you are curious about the possible results when you apply such a strong level of risk management! Suppose 6 of your 10 trades are profitable, and you ensure that your profits are higher than your losses:
6 X 4% (2X maximum risk) = 24% profit
4 X 2% (maximum risk) = 8% loss
Yield = 16%
Surely, not a bad return for ten trades! What would happen if you made a profit in just 4 out of 10 traders?
4 X 4% (2x maximum risk) = 16% profit
6 X 2% (maximum risk) = 12% loss
Yield = 4%
Even if you do reasonably badly, you still achieve a positive return with these figures! The strength of a real trader does not lie in intelligence, a high level of education or a large capital… no, it is all about money management!
Do you want to start trading online?
In the end, the best tip I can give you is to start trading online yourself. You now know the basics, advantages and possibilities of investing in CFDs: now it's important to gain practical experience. By practising with a demo you'll discover whether trading online on the stock market is the right thing for you. Take a look at our overview of demo accounts directly to start trading with a solid provider:
Author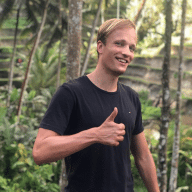 About
When I was 16, I secretly bought my first stock. Since that 'proud moment' I have been managing trading.info for over 10 years. It is my goal to educate people about financial freedom. After my studies business administration and psychology, I decided to put all my time in developing this website. Since I love to travel, I work from all over the world. Click here to read more about trading.info! Don't hesitate to leave a comment under this article.