How to buy Sinopec Group shares?
The oil market is huge and in China, the middle class is still growing: a Chinese oil company has enough opportunities to grow its profitability. In this article, we discuss how best to invest in the Sinopec Group shares.
How can you actively invest in Sinopec Group?
Because Sinopec is tradable on the Hong Kong stock exchange, you can also trade in Sinopec shares as a foreign investor. You must keep a close eye on the exchange rate of the currency in which the share is listed: if the exchange rate moves in the wrong direction, you can lose a lot of money.
A good broker where you can actively trade the exchange rate of Sinopec Group is Plus500. At this broker, you use CFD's: with a CFD you can open positions on both a price drop and a price rise. Use the button below to instantly open a free demo account with Plus500:
Where can you buy Sinopec Group stocks?
Do you want to buy Sinopec Group shares? You can directly trade in Sinopec Group stocks with one of these reliable brokers:

| Brokers | Benefits | Register |
| --- | --- | --- |
What is the current stock price of Sinopec Group?
Are you curious about the current stock price of Sinopec Group shares? In the graph below you can immediately see at which price you can buy & sell CFD shares of Sinopec Group:
About the company Sinopec Group
The large petroleum and petrochemical enterprise group Sinopec Group was established by the state in July 1988 based on the former China National Petrochemical Corporation. In 2018, Sinopec became a limited liability company. Sinopec Group is the largest supplier of oil and petrochemical products in China. The company is also the second-largest producer of oil and gas in China.
It is the world's largest refining company and the third-largest chemical company. With 30,000 service stations in China, the company is China's largest service station. The company accounts for 60% to 70% of all crude oil handled by China. At present, the company is focusing on the development of shale gas in China.
The subsidiary Sinopec
China Petrochemical and Chemical Corporation is a subsidiary of the Sinopec Group. In this subsidiary, the Sinopec Group incorporated an important part of its activities. In 2000, Sinopec had 25 refineries at its disposal. With an annual capacity of 130 million tons of crude oil, the company owned approximately 50% of all Chinese refining capacity. The shares of Sinopec, founded in 2000, were listed on the Hong Kong, London, and New York stock exchanges. Sinopec Group owns 70% of the shares of this subsidiary.
Company history
The China National Petrochemical Corporation, the predecessor of Sinopec Group, was founded in 1983. This company was established to build and operate the refining capacity and petrochemical production. The company took over 90% of the refining by local governments and various ministries.
Sinopec Group was the first Chinese oil company to undertake underwater exploration in Angola in cooperation with BP. The company also searched for gas in Saudi Arabia. In 2009, the Swiss company Addax Petroleum was acquired for 8.27 billion Canadian dollars. This company, which is active in West Africa and the Middle East, is one of the largest oil producers in the world.
The company can increase its profitability with these international investments in the future. This can make buying Sinopec stocks attractive.
Research on carbon neutrality
In November 2020, Sinopec established a strategic partnership with three institutions to jointly research the peak in carbon emissions and carbon neutrality in the energy and chemical industries. Opinion leaders and experts in the field of climate change, energy, and chemical industry are investigating the strategic path to achieve carbon neutrality by 2030.
Author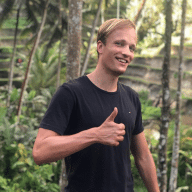 About
When I was 16, I secretly bought my first stock. Since that 'proud moment' I have been managing trading.info for over 10 years. It is my goal to educate people about financial freedom. After my studies business administration and psychology, I decided to put all my time in developing this website. Since I love to travel, I work from all over the world. Click here to read more about trading.info! Don't hesitate to leave a comment under this article.