How to buy Aphria shares?
Weed or cannabis is quite a hype among investors. One example of a company that has benefited greatly from this trend is Aphria. The Canadian company produces, supplies and sells medical cannabis in Canada and other regions. The company has had an official licence since 2014, after which its stock price has gone up tenfold. Are you also confident about the future of the company? If so, buying Aphria stocks might be an interesting option. You can consult the current stock price of the company on this page.
Do you want to buy Aphria shares? You can directly trade in Aphria stocks with one of these reliable brokers:

| Brokers | Benefits | Register |
| --- | --- | --- |
| | Buy Aphria without commissions. Your capital is at risk. Other fees may apply. | |
| | Speculate with CFD's on increasing & decreasing prices of Aphria! 82% of retail CFD accounts lose money. | |
| | Benefit from low fees, an innovative platform & high security! | |
| | Speculate on price increases and decreases of Aphria with a free demo! | |
How can you actively trade in Aphria?
Some people like to actively trade stocks. By trading actively, you benefit from a greater degree of flexibility. However, with this method of investing it is extra important to stay on top of the markets. Each news event can cause the price to rise or fall by one percent, and as a day trader, you naturally try to profit from this.
Do you want to actively trade Aphria & other cannabis stocks yourself? Plus500 is a good place to start. At Plus500, you can use CFDs to trade the price differences on the stock. You can try the possibilities of active trading completely free of charge with a demo. Use the button below to open an account at Plus500:
What is Aphria's current stock price?
Are you curious about the current price of Aphria shares? Below you can find the latest CFD price information about Aphria. You can also use the buy and sell buttons to trade Aphria's CFD stock directly.
Is it wise to invest in Aphria?
Aphria is a relatively stable and safe cannabis company. In contrast to many competitors, Aphria has managed to achieve profitable results. During the corona pandemic, Aphria's results were also negative, but compared to the competition, the damage was not too bad. If you are looking for an investment in a relatively stable cannabis company, Aphria could be an interesting option.
However, it is important to pay attention when you are going to invest in Aphria by buying its stocks. The company has announced that it will merge with Tilray. Tilray's reputation is different: this company is a lot more aggressive and has not yet made a profit. Moreover, it is Tilray's stockholders who will receive a premium in the merger.
Nevertheless, the merger of the two companies is not necessarily a bad development. The companies can share certain processes, which reduces costs and increases the efficiency of the production process. Moreover, Aphria will gain access to the lucrative American hemp market through Tilray. An investment in Aprhia, is therefore not necessarily unwise, but certainly risky.
About the company Aphria
Aphria is a licensed product of medicinal cannabis. The medicinal cannabis is grown entirely in greenhouses. The cannabis grows with sunlight creating the best natural growing conditions to produce safe medicinal cannabis products. It is possible to grow the plants under the best conditions in the greenhouse.
Aphria also goes beyond industry standards. They ensure that patients receive the best, the cleanest and the purest medicinal cannabis products available on the market. The patient comes first in the whole process of making the products.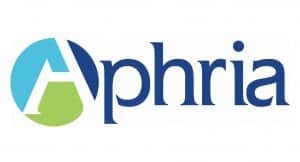 How did Aphria come about?
The company Aphria has existed since 2014, when it was founded by Cole Cacciavillani and John Cervini. In the beginning, the company was listed on the Toronto Venture Exchange. In 2017, the company received a more prestigious listing under the Toronto Stock Exchange.
2014 was an important year for Aphria. The company succeeded in obtaining a licence to trade cannabis. This licence was granted by Health Canada. In 2015, Aphria received its first major order and has since been able to increase production by investing in greenhouses.
Subsequently, the company has been working hard. Aphria investigated the possibilities of expanding into America. It also acquired Broken Coast and Nuuvera, companies that were already active in the cannabis sector. Do you think Aphria will continue to make impressive developments in the future? In that case, an investment in this cannabis producer can certainly be interesting!
Investing in Aphria
The Canadian company Aphria has received an investment of 100 million Canadian dollars from an institutional investor. The investor has bought 14 million shares of the company. The money will be used for international expansion and to obtain more working capital. Do you think Aphria knows how to use this capital effectively? In that case, it can be attractive to buy Aphria stocks online.
Changing laws in North America
In North America, we see that the rules and laws surrounding medicinal cannabis and also for home use are changing. Cannabis is becoming legal in more and more areas, and a company like Aphra is well-placed to take advantage of this development.
Of course, strict rules apply. The cannabis products must first be approved by the proper authorities. However, it does mean opportunities for Aphria, as the market becomes larger and more accessible.
A larger market means a potentially larger sales market. Do you think Aphria can capitalize on this market? In that case, you should definitely consider investing by buying shares.
Aphria as an indicator for the market
Aphria has become an important stock market barometer for the entire cannabis sector. However, sentiment around cannabis stocks is still very mixed. Aphria has made cuts and its stock price has fallen in response. Stockholders now seem to be taking a wait-and-see attitude and are keeping the shares in their portfolios.
Do you think the cutbacks will have a positive impact on Aphria's business? By investing actively, you can constantly anticipate the latest developments. By doing so, you can make the right decision even in the event of bad news.
A strong player in the market
Aphria remains a strong player within the marijuana market. It is not necessarily the best or the biggest, but it is a strong player with a smart play. There are other stocks within the sector that can potentially offer higher returns. It is important to research these competitors carefully: some cannabis companies also take big risks.
Especially from a risk and reward perspective, the stock seems a very attractive one. The balance sheet is healthy and Aphria even has enough money to take over other companies.
However, it is wise to keep an eye on the competition. When other companies dominate the market too much, the share price may not do so well.
The competition
Aphria is not considered such a splashy stock as its competitors. Aurora has a large global network while Cronos, Tilray and Canopy have plenty of cash at their disposal.
However, Apria can be an interesting investment. The company managed to keep a good stock, which is a sign of a good company in this sector. It is therefore a stock that offers opportunities. Of course, it is good to keep a close eye on the market and the developments within the company itself. In any case, Aphria is certainly an option if you are considering an investment in cannabis.
Author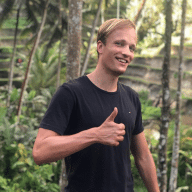 About
When I was 16, I secretly bought my first stock. Since that 'proud moment' I have been managing trading.info for over 10 years. It is my goal to educate people about financial freedom. After my studies business administration and psychology, I decided to put all my time in developing this website. Since I love to travel, I work from all over the world. Click here to read more about trading.info! Don't hesitate to leave a comment under this article.