What is the best investing software?
In this article we look at the best software to start investing with. Nowadays, it is possible for anyone to invest via the internet using software. Thanks to the arrival of online brokers you can start trading within minutes. But how do you actually download the software for trading, and how does it work?
What are the best software packages to invest with?
There are various platforms on the internet with which you can invest online. Here we discuss the best online software packages that you can use to invest in, for example, stocks.
Investment software for buying stocks
Plus500's investment software is not suitable for investing in shares over the long term: you can only trade in CFDs. If you want to buy shares in the long term, it is best to use eToro's software. At eToro, you can buy and sell shares without commissions. In this way, you save a lot in terms of transaction costs, which is of course enormously advantageous.
Would you like to try the possibilities of the eToro software? Then immediately use the button to open an account with eToro:
How does the eToro software work?
The eToro investment software is also very user-friendly. Within the software, you can buy one or more stocks after you have deposited money. Use the search field within the software to immediately find the share you want to invest in. Once you have found the share, press buy. Make sure that you do not set any leverage: by leaving the leverage empty you make sure that you actually buy the stock without using a derivative.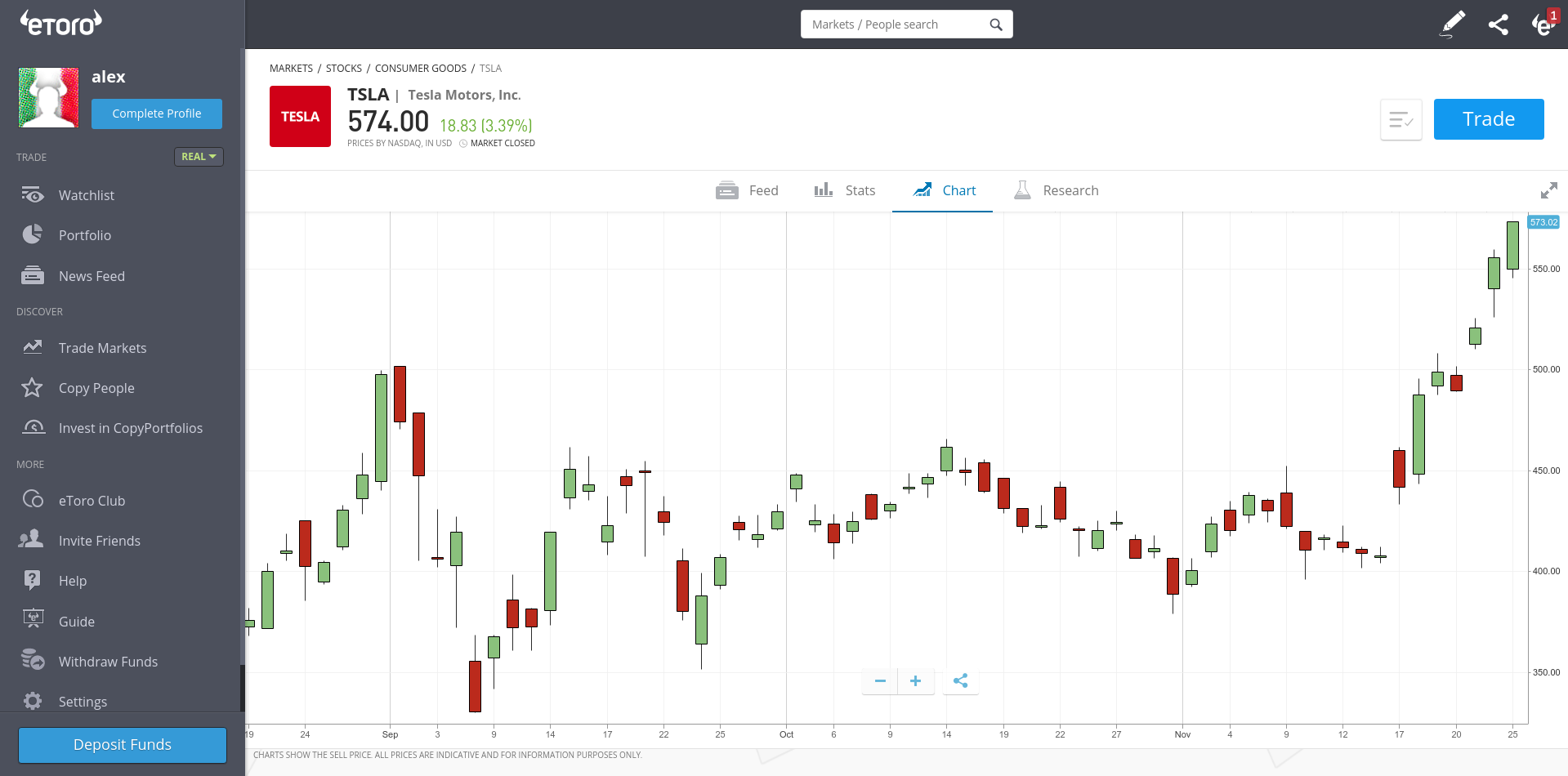 Trading software for speculation
One of our favourite software programs for speculating on price changes is Plus500's online trading platform. The advantage of Plus500's trading software is that you can start with a simulation. Within the trading simulator you can trade stocks, commodities and currency pairs under real market conditions, learning what it's like to trade professionally.
Would you like to try this software program for free with an unlimited demo? Use the button below to open a free demo:
How does the Plus500 software work?
After you have created an account within the trading software, you can start immediately with a fictitious starting capital of $40.000. Within the software, the following components are important:
Within the software you will see a list of securities on the left. You can decide for yourself what you would like to trade in. Some people like to trade in CFD stocks while others prefer to trade in commodities or currency pairs. You can select a security by clicking on it within the software.
Once you have selected a security to trade in, you can decide what to do with it. There are always two possibilities: you can buy or open a short position. With a short position you speculate on a decreasing stock price.
Let us look at an example within the software. On the day of writing, there was a sharp increase in the share of Bed Bath & Beyond. You could have taken advantage of this by buying the CFD share that day. If you had opened a short position, you would have achieved a negative result with your investment.
Would you like a more detailed explanation of Plus500's trading software? Click here to visit the Plus500 manual directly.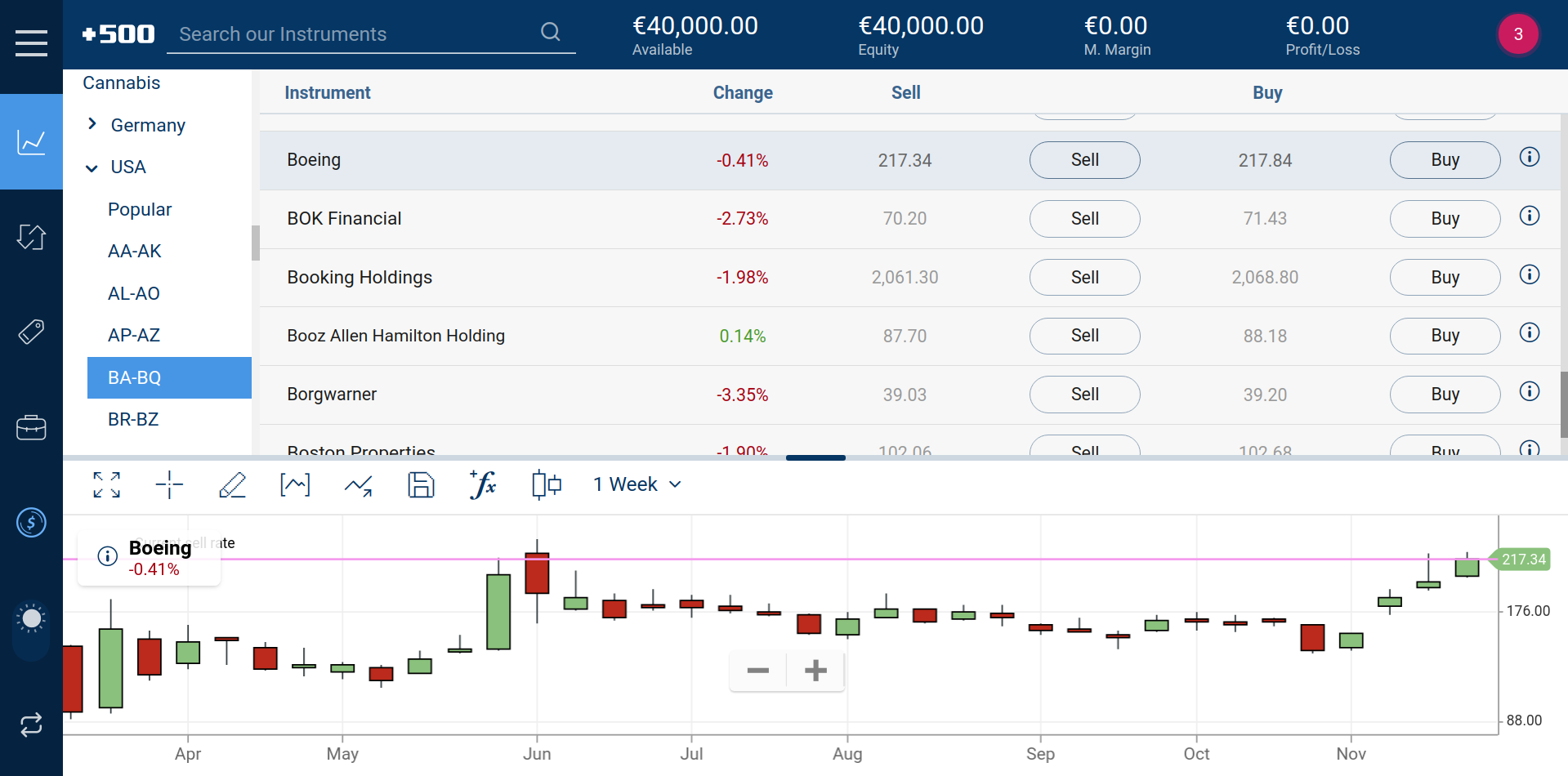 Illustrative prices within Plus500's trading software
Investment software for buying ETFs
ETFs or exchange-traded funds are of interest to investors who want to invest an amount of money on a regular basis without doing too much research. An ETF combines a collection of stocks in a single investment product: this allows you to diversify your investments with a small amount of money.
A good software program for buying ETFs, is DEGIRO's program. With DEGIRO's programme you can buy and sell fund participations without transaction costs. First check whether the fund you want to invest in is part of the core selection. Only the funds from the core selection can be bought without transaction fees.
Would you like to open an account with DEGIRO? Use the button below to open an account: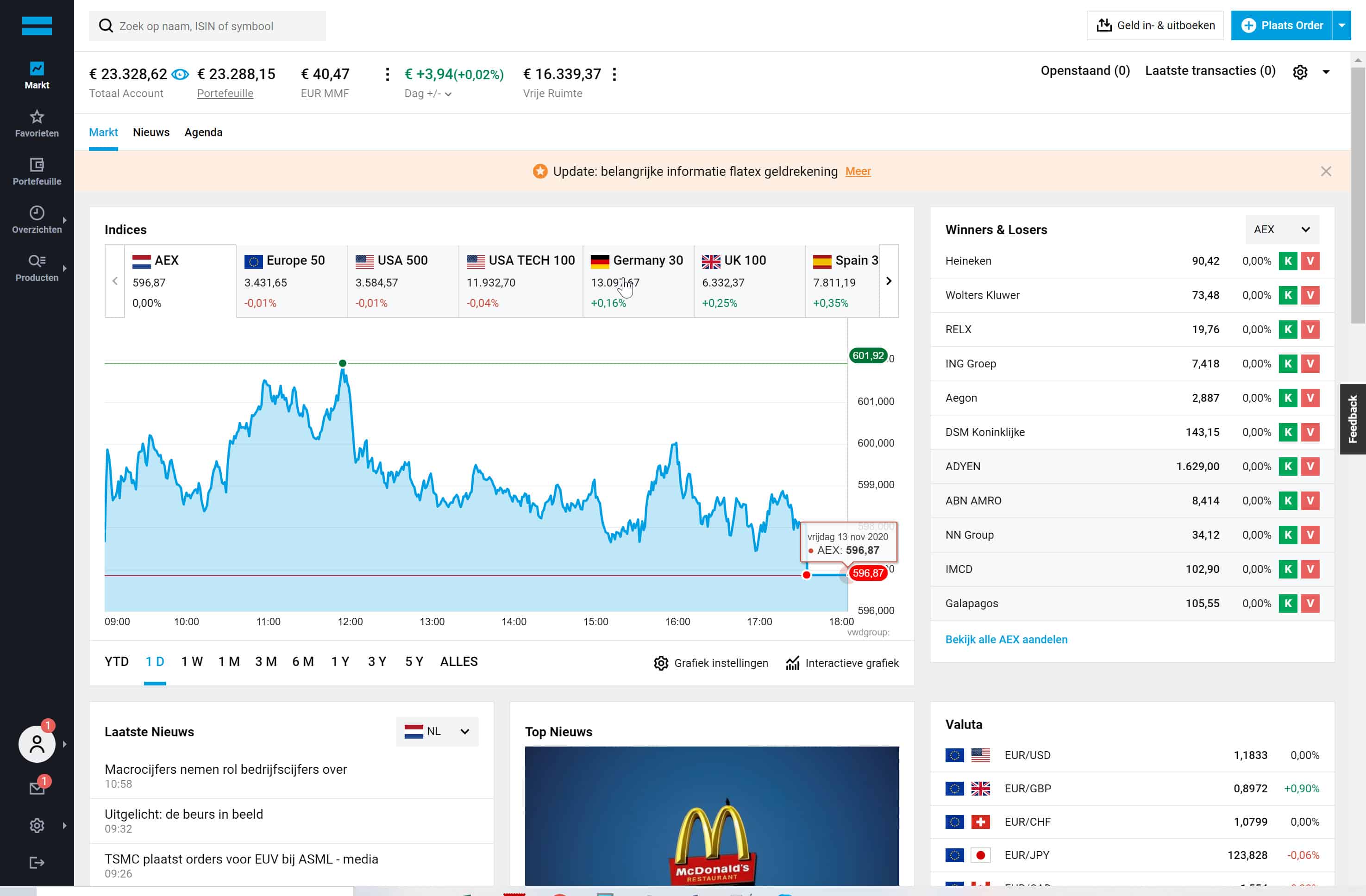 Paid software packages for carrying out technical analysis
In this part of the article we look at various software packages that you can use to perform technical analyses.
What is technical analysis?
In technical analysis you, as a trader, use indicators to find good moments to buy or sell a share. There are dozens of technical indicators: you'll have to practice well to find out which indicators you can use best.
Metastock
Metastock is a very well-known and popular stock package for the professional investor worldwide. You can use the software to recognize patterns on the stock market. You can also use the software to create your systems and find patterns within the price data. Unfortunately, the software is not cheap: you pay over $400 for a licence. Click here to visit the website.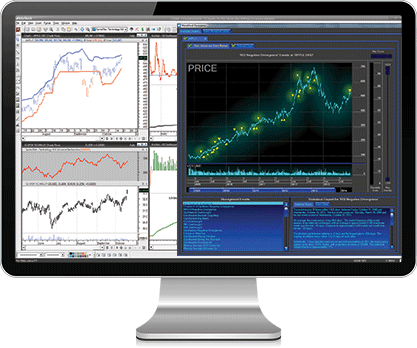 OmniTrader
OmniTrader is another example of a software package that can be used to analyse stock prices. Within the software package you can recognize patterns. You can also set alerts and perform simulations. This programme, too, is anything but cheap: the cheapest version costs approximately $270 and the real-time version costs $725. Click here to visit the website.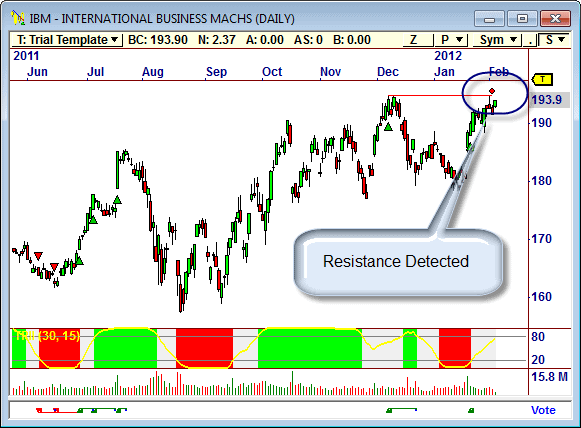 TAI-PAN
The latest software package for technical analysis that we are dealing with is TAI-PAN. This package has been specially designed for traders who are intensively involved in the stock exchange and for whom speed is important. Since 1987 you can find all price data of more than 200,000 stocks. Click here to visit the website. For the use of TAI-PAN you pay a monthly fee of £49.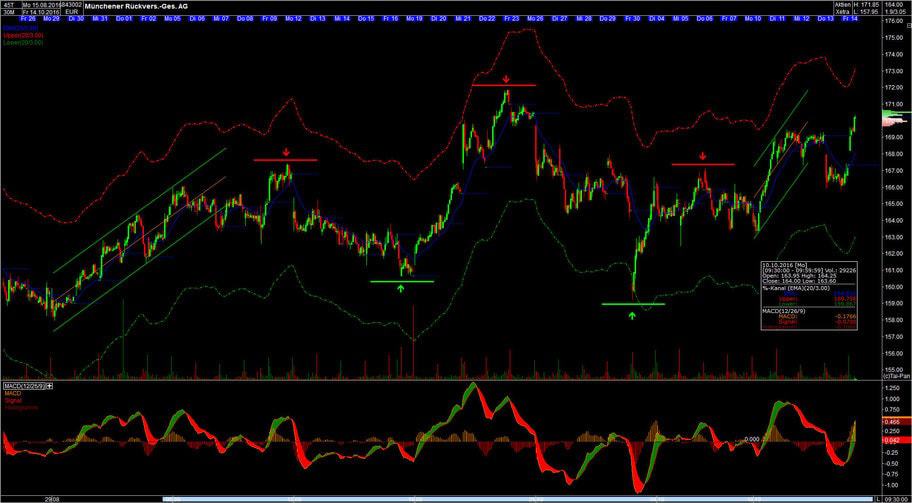 Other online trading software to support your decision-making
There are also various online trading programmes that can help you to achieve better investment results. Below we discuss some interesting options.
Tradingview
Tradingview is a user-friendly, online platform that allows you to track the markets. Within the platform you can find a lot of information about the various technical indicators you can use. If you can program your indicators, you can also develop your indicators. Thanks to the free trial, you can try out the possibilities of this software package without any risk. Click here to read more about Tradingview.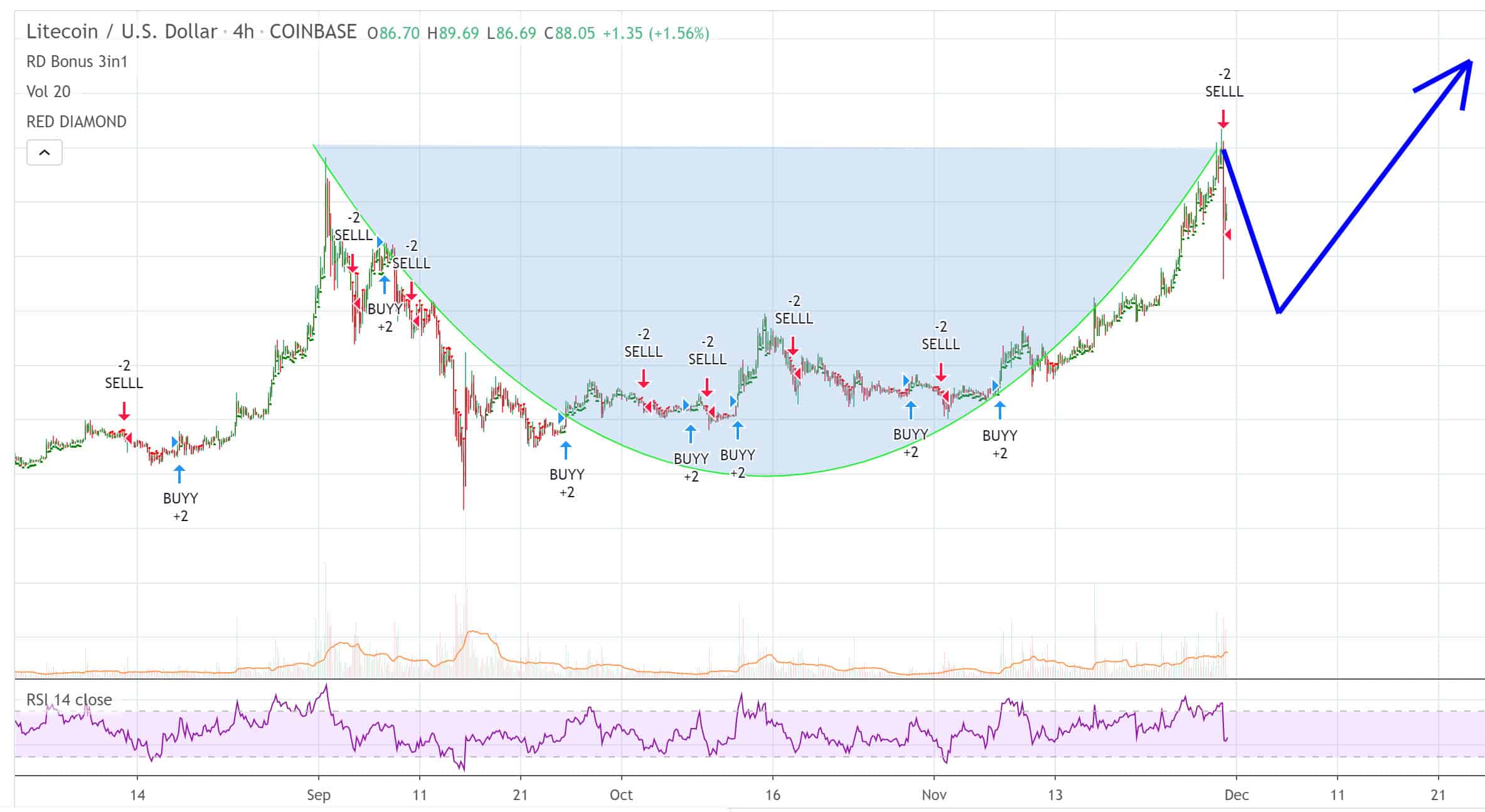 Trade Ideas
In the world of investment, computers may be the future. The software of Trade Ideas responds to this conviction. The AI of the platform screens the markets on a daily basis and indicates whether a technique works or not. By means of alerts, you can immediately receive a message when an interesting opportunity arises. The software is anything but cheap: you pay more than $1000 on an annual basis. You can test the possibilities with a free trial, click here for more information.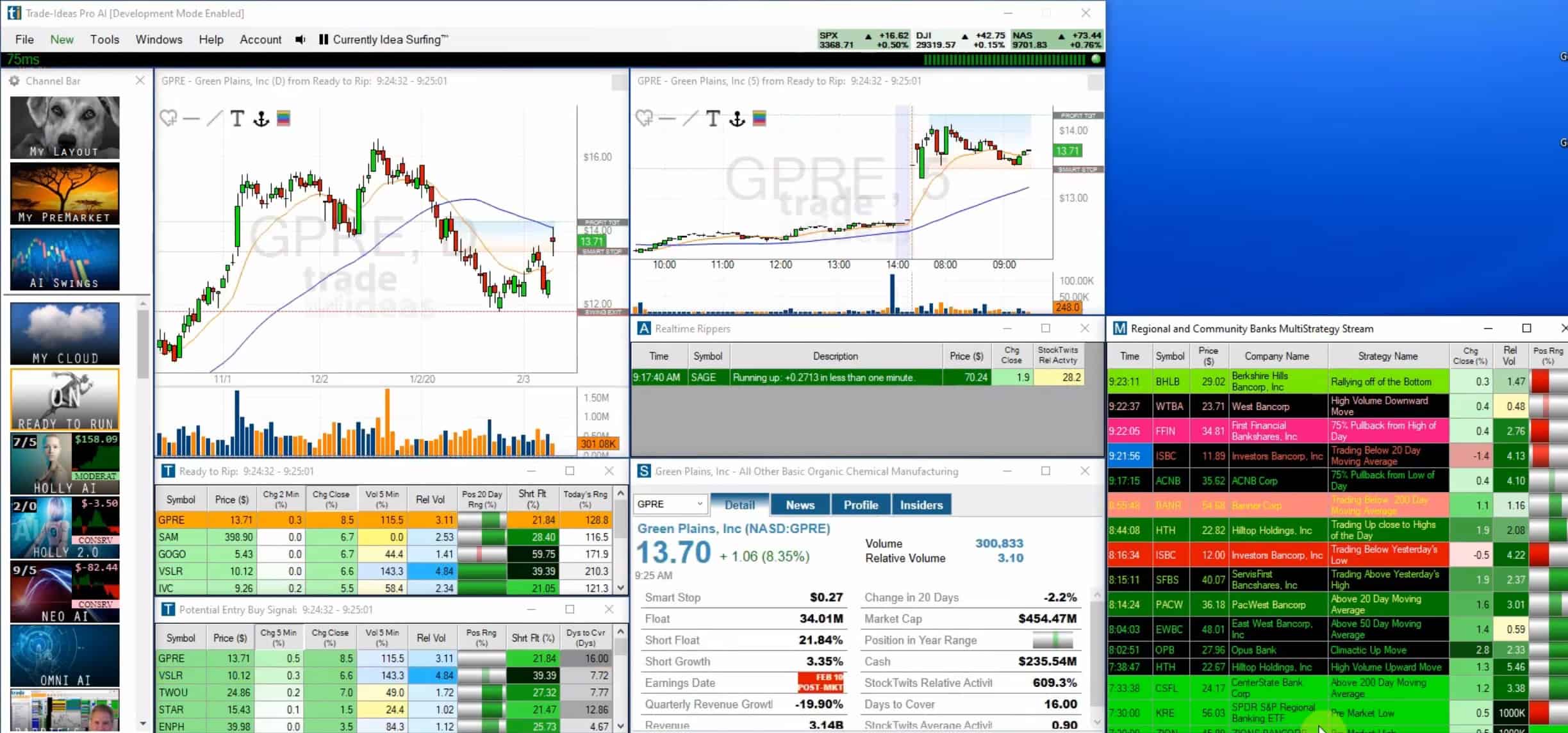 TrendSpider
TrendSpider is another interesting software platform with which you can find good opportunities with AI. The TrendSpider scans charts in search of interesting setups for a trading position. For example, you can quickly find head-shoulder patterns in a chart. The software is also good at drawing trend lines and Fibonacci levels. Click here for more information about TrendSpider.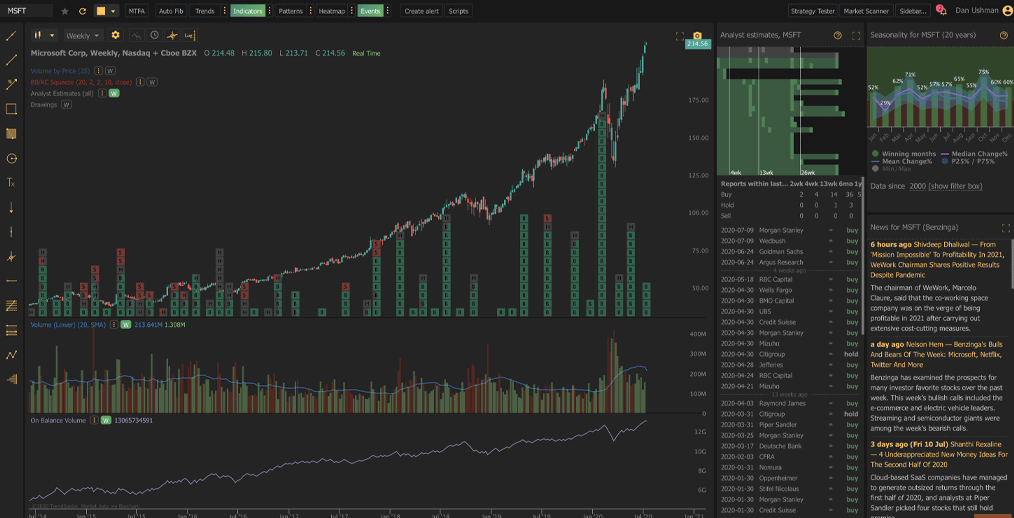 Advanced investment software
If you are more advanced in investing, you can also use the advanced software. With MetaTrader, you can perform complex analyses on the price, allowing you to predict the next price movement. You can only use MetaTrader with brokers for professionals.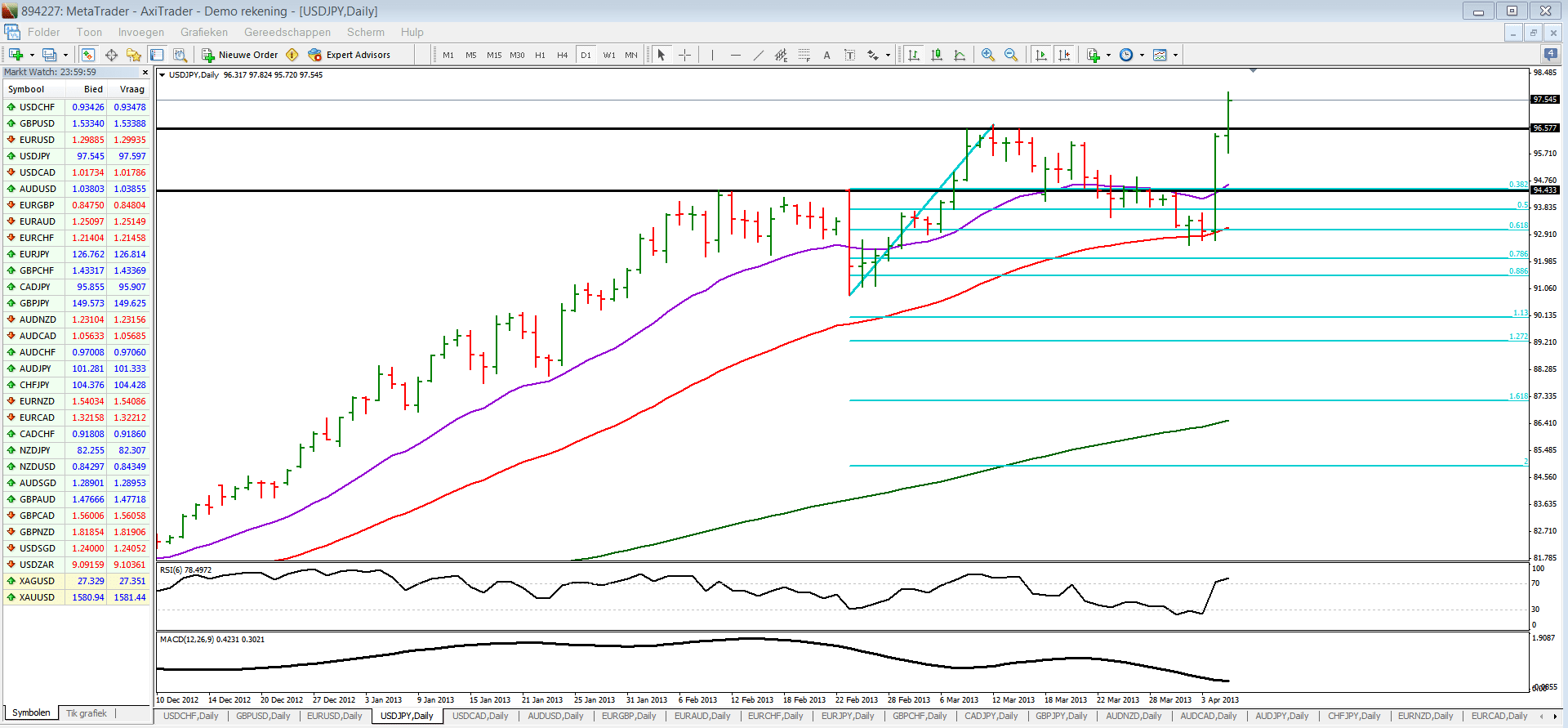 Investment software – what is the best software?
How do you know that the investment software you use is the best? When you try software to invest you should at least pay attention to the following aspects:
Costs: is it cheap to invest within the software?
Options: can you invest in all known stocks at the broker?
Ease of use: can you easily find your way within the program?
Analyses: can you perform analyses within the software?
Speed: are your orders executed quickly and professionally?
Author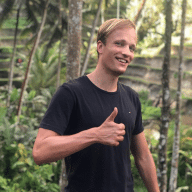 About
When I was 16, I secretly bought my first stock. Since that 'proud moment' I have been managing trading.info for over 10 years. It is my goal to educate people about financial freedom. After my studies business administration and psychology, I decided to put all my time in developing this website. Since I love to travel, I work from all over the world. Click here to read more about trading.info! Don't hesitate to leave a comment under this article.