How to buy Volvo shares (2023) – invest in Volvo
Volvo is a well-known Swedish car brand. Especially in prosperous economic times, people are interested in buying a new car. In this article, we will look at how you can buy Volvo stocks. You can also examine the latest stock price of Volvo shares here.
If you have confidence in the economy, it can be wise to buy Volvo stocks. When people have a lot of money to spend, they are more likely to buy a new car. It is important to keep a close eye on how the competitors are performing. If the brand loses popularity, you may be better off investing in another car brand.
Do you want to where to invest in Volvo stocks? Then check out the overview of the best stockbrokers:
| Brokers | Benefits | Register |
| --- | --- | --- |
| | Buy Volvo without commissions. Your capital is at risk. Other fees may apply. | |
| | Speculate with CFD's on increasing & decreasing prices of Volvo! 82% of retail CFD accounts lose money. | |
| | Benefit from low fees, an innovative platform & high security! | |
| | Speculate on price increases and decreases of Volvo with a free demo! | |
What is the stock price of Volvo?
In the graph below, you can track the stock price of the Volvo shares. You can also open a position on the stock directly by using the buttons.
Company data of Volvo
Below, you can see the most essential company data of Volvo.
Before deciding whether to buy or sell Volvo shares, it is essential to analyse the stock thoroughly. In the overview below, you can see how Volvo has developed over the past period.
Stock prices of Volvo over the last 5 days
In the table below, you can see the stock prices of Volvo from the last 5 days:
What is the stock price of Volvo doing in 2023?
Are you curious about what analysts think Volvo will do in 2023 and the years after? We have combined the forecasts of analysts using Alpha Vantage data. Remember that this figure is only a prediction of the stock price of Volvo and that this prediction may not come true.
Why could it be wise to buy Volvo stocks?
Strong brand: Volvo is a well-known car brand which is recognized by almost everyone.
Diversification: Volvo is active in the production of cars, buses, trucks, and construction materials. This allows poor results in one segment to be offset by good results in another segment.
Sustainability: Volvo is increasingly focusing on the production of electric and hybrid vehicles.
Growth potential: the company delivers strong financial results and can certainly conquer new markets with the production of new sustainable vehicles.
Economy: people often wait to buy a new car when the economy is not performing well.
Competition: Volvo must compete with large, well-known car brands.
Concentration: a large portion of revenue comes from specific markets, so problems in specific regions can strongly influence results.
Uncertainty: difficulties in the supply chain or regulation can negatively impact Volvo's results.
What are Volvo's biggest competitors?
How to invest in Volvo stocks?
First, open an account with a reliable broker where you can invest in Volvo stocks
Then, activate your investment account by uploading a copy of your passport
You can then directly deposit money into your stock account via bank transfer or credit card
Then select the Volvo stock and click buy to open an investment immediately
Take the time to regularly review your investments. Does Volvo no longer fit within your strategy? You can easily sell your stocks.
About the company Volvo
Volvo is a well-known Swedish car brand. The brand was founded on May 10, 1926, during a board meeting. At its founding, the brand was owned by the ball bearing manufacturer SKF.
Volvo's passenger cars
The very first Volvo, the Volvo Ö4, was presented to the world on April 14, 1927. Volvo steadily grew after the introduction of their first passenger car. A big step into the market of passenger cars was taken after World War II with the introduction of the Volvo P444. From 1956, under the leadership of Gunnar Engellau, Volvo truly began to expand. Volvo entered the American market and new factories were opened in Gothenburg and in Ghent.
In 1974, the Dutch car manufacturer DAF was taken over by Volvo. The DAF 66 became the Volvo 66. The successor developed by DAF was introduced as the Volvo 343. With the sturdy Volvo 240 and Volvo 740, Volvo did not have a sporty image in the 1980s. That's why the sporty Volvo 480 ES was introduced in 1985. Other models followed, such as the Volvo 440 (1988) and the Volvo 460 (1989).
Volvo is a relatively small player in the car market. Therefore, Volvo decided to sell its passenger car division. The passenger car division was bought by the American car brand Ford in 1999.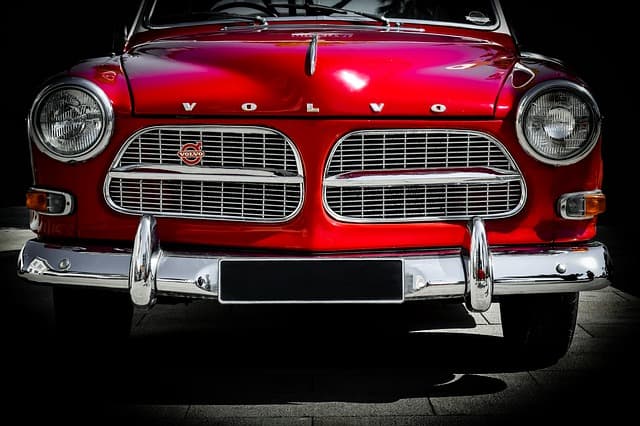 Volvo Car is sold to Geely
Ford decided to reconsider its future plans with Volvo. In 2010, Volvo was sold to Zhejiang Geely Holding Group Co. Ltd. For this Chinese company, Volvo is the second car brand, as this company also owns the Chinese car brand Geely.
Volvo and safety
Volvo is a pioneer in the field of safety. The company is known for its many innovations in the field of safety. An engineer working at Volvo invented the three-point seat belt in 1959, which increased the chance of surviving an accident by 50%.
Should you buy Volvo stocks?
Investing in Volvo shares can certainly be interesting: due to its strong reputation, the company attracts a group of loyal customers. Moreover, the company invests a lot in R&D, and releases new sustainable car models.
However, it is wise to keep an eye on Volvo's competition. If consumers massively switch to another brand, the Volvo stock price may come under pressure.
Always take the time to study your own financial situation first. Determine whether Volvo stocks fit within your portfolio. If they do, you can follow the steps in this article to buy Volvo stocks directly.
Author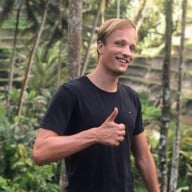 About
When I was 16, I secretly bought my first stock. Since that 'proud moment' I have been managing trading.info for over 10 years. It is my goal to educate people about financial freedom. After my studies business administration and psychology, I decided to put all my time in developing this website. Since I love to travel, I work from all over the world. Click <a href="/about-us/">here</a> to read more about trading.info! Don't hesitate to leave a comment under this article.