How to buy Gazprom Energy stocks (2023)?
Gazprom Energy is a large Russian company that exports natural gas to Europe and China. Despite the politically unstable situation, it may be interesting to invest in Gazprom stocks. In this article, we discuss how and where to buy Gazprom shares.
Are you curious about which brokers are the best for trading Gazprom shares? Then check out the overview below with the best brokers for trading Gazprom:
| Brokers | Benefits | Register |
| --- | --- | --- |
| | Buy Gazprom without commissions. Your capital is at risk. Other fees may apply. | |
| | Speculate with CFD's on increasing & decreasing prices of Gazprom! 82% of retail CFD accounts lose money. | |
| | Benefit from low fees, an innovative platform & high security! | |
| | Speculate on price increases and decreases of Gazprom with a free demo! | |
Large reserves: Gazprom has the largest natural gas reserves in the world.
Diverse portfolio: Gazprom has a diverse range of gas fields and pipelines in different countries.
Market leader: Gazprom is the market leader in the natural gas industry and has built a strong position, especially in Europe.
New projects: Gazprom has built the Nord Stream 2 and has also established new connections with Asia.
What risks should you consider when buying Gazprom stocks?
Political risk: Gazprom is owned by the Russian state. The position of Gazprom has been significantly worsened by the war in Ukraine.
Environment: Natural gas has a negative impact on the environment.
Volatility: Fluctuating prices of natural gas can affect the company's results.
Transition: Natural gas is increasingly being replaced by environmentally friendly alternatives.
What are Gazprom's biggest competitors?
Invasion of Ukraine by Russia
Due to Russia's invasion of Ukraine, the stock price of Gazprom is under strong pressure. Sanctions make it increasingly difficult for the company to make a profit. Moreover, the Russian rubble has taken a nosedive, further weakening Gazprom's competitive position. Even with the sharply rising natural gas price, the stock price of Gazprom has declined significantly.
Did you know that it is also possible to take a short position on platforms like eToro? This means that you are speculating on a declining stock price.
If you already own Gazprom shares, remember that Gazprom is the largest supplier of natural gas to Europe. Due to all the uncertainty, the stock is currently trading at less than 2 times its earnings. Do you trust in a positive outcome of the conflict? Then there is a chance that the stock price will rise again in the future.
At the same time, there is fear that Russia will seize all foreign investors' assets in response to the sanctions. For example, foreigners currently cannot sell Russian stocks. Therefore, be careful with investments in Russian shares: these investments are very risky!
What is the current Gazprom stock price?
Are you curious about the current price of the Gazprom stock? Below, you can see at what price you can buy Gazprom shares:
Company data of Gazprom
Below, you can see the most important company data of Gazprom.
Stock prices of Gazprom over the last 5 days
In the table below, you can see the stock prices of Gazprom of the last 5 days:
How to invest in Gazprom stocks?
An investment in Gazprom shares can be interesting: the company controls a large part of the world's natural gas reserves. But how can you invest in Gazprom shares?
Step 1: open an account with a broker
As a private investor, you can invest in Gazprom shares through your broker. Due to the political tensions, the Gazprom stock may not be tradable with every broker. Therefore, conduct research on the different brokers when you specifically want to buy Gazprom shares. Click here to compare brokers.
Step 2: do research
Study Gazprom's competitive position and financial situation. The natural gas price strongly determines the stock price of Gazprom. In addition, the political situation in Russia is also very critical for the stock price of this share.
Step 3: determine a strategy
Some investors actively speculate on the price development of Gazprom. This offers the advantage that you can react actively to the latest market developments. At the same time, it is difficult to beat the market, which increases the chance of losses. As an alternative, you can buy Gazprom stocks for the long term and apply doller cost averaging.
When you have decided that you want to invest in Gazprom stocks, you can place an order. You can choose between a market order and a limit order. With a market order, you buy the Gazprom shares at the current price, and with a limit order, you set a price that you wish to pay for the shares.
Is it wise to invest in Gazprom stocks?
Power of the Russian government
Not all investors welcome Gazprom with open arms. This is because Gazprom is controlled by the Russian government: the government holds the majority of the shares.
They also regularly use gas access as a political weapon. When the government cuts off supplies to certain countries, this is bad for Gazprom's business results. It is, therefore, important to keep an eye on the Russian government when considering an investment in Gazprom stocks.
High dividend
However, there are also plenty of reasons why an investment in Gazprom shares can be interesting. For example, the company pays out a high dividend percentage: the Russian company wants to pay out 50% of net profit.
New pipeline to China
The newly constructed pipeline to China also ensures that the company has become less dependent on Europe. An investment in Gazprom stocks can, therefore, certainly pay off: it is essential to keep a close eye on the political and economic situation in Russia.
Competition
Don't forget about the competition, like Novatek and Rosneft. The price of Gazprom shares correlates strongly with the oil price; it is, therefore, advisable to keep a close eye on the oil price when you consider an investment in Gazprom.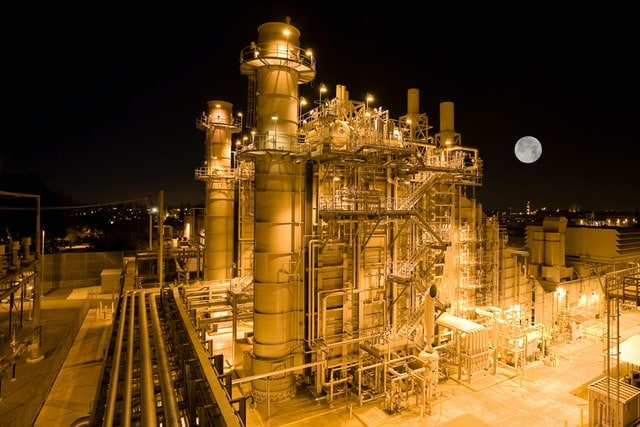 About Gazprom
Gazprom is one of the largest gas suppliers worldwide, with a 15% share. In 2005, the Russian government acquired a majority stake with 50.0002% of the shares. The gas company supplies natural gas to many countries in Europe, especially to former Soviet states and Central and Eastern European countries. European energy companies such as Essent and Nuon have received natural gas from Gazprom for decades.
In May 2007, Gazprom EP International B.V. was established in Amsterdam. This is a special branch of Gazprom outside Russia and the former Soviet states. The company holds a 51% stake in the Nord Stream gas pipeline through the Baltic Sea.
Gazprom also has a 9% stake in the BBL pipeline, which connects the Netherlands with Great Britain.
History of Gazprom
In the 1980s, Soviet President Mikhail Gorbachev merged the ministries of oil and gas as part of his economic reform program. This led to the creation of the Russian state-owned company Gazprom on August 8, 1989. This state-owned company was responsible for the production, distribution, and sale of gas.
The company was privatized in November 1992. The transformation of the state-owned company into a national corporation was achieved by selling vouchers. The sale of these vouchers was subject to strict conditions and limited the percentage of foreign shareholders to 9%.
The privatized Gazprom signed its first partner agreements with foreign companies in 1993. Partnership agreements were then signed with Finnish Neste and French Gaz de France.
Gazprom supplies gas to China
In 2014, Russia and China signed a mega-contract. Gazprom, on behalf of Russia, will supply natural gas to China for 30 years. With China, Russia has gained a second major foreign customer after Europe. This contract has an estimated value of 400 billion dollars.
To enable the delivery of natural gas, the "Power of Siberia" pipeline must be constructed. The construction of this connection requires an investment of approximately 55 billion dollars.
Since China is a new customer of Gazprom, the company is now less dependent on its political relationship with Europe. The increased tensions are a threat to Gazprom, and this new cooperation strengthens the company's position. This can be a good reason to invest in Gazprom by buying shares.
Should you buy Gazprom stocks?
After Russia's invasion of Ukraine, it has become difficult for foreign investors to invest in Russian companies. There is a lot of uncertainty: Russia can confiscate foreign assets at any time. Investing in Gazprom stocks, therefore, carries significant risks.
Despite all the political problems, Gazprom still achieves good results. Energy prices have risen sharply, which increases the profit margin.
Author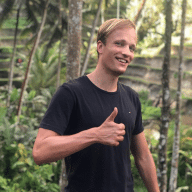 About
When I was 16, I secretly bought my first stock. Since that 'proud moment' I have been managing trading.info for over 10 years. It is my goal to educate people about financial freedom. After my studies business administration and psychology, I decided to put all my time in developing this website. Since I love to travel, I work from all over the world. Click here to read more about trading.info! Don't hesitate to leave a comment under this article.