How to buy Peugeot Citroën (Stellantis) shares (2023)
Would you like to buy Peugeot shares? Then you can buy Stellantis shares, as Peugeot (the PSA group) merged with Fiat-Chrysler in 2021. In this article, you can read in detail how to invest in Peugeot stocks, and you will also find the latest stock price!
Peugeot Citroën fully embraces the energy transition by producing new electric cars. The company also has an ambitious plan to conquer the American market. Do you think this French company will succeed in capturing new markets? Then it may be interesting to buy Peugeot Citroën shares by investing in Stellantis through a reliable broker:
| Brokers | Benefits | Register |
| --- | --- | --- |
| | Buy Peugeot Citroën without commissions. Your capital is at risk. Other fees may apply. | |
| | Speculate with CFD's on increasing & decreasing prices of Peugeot Citroën! 82% of retail CFD accounts lose money. | |
| | Benefit from low fees, an innovative platform & high security! | |
| | Speculate on price increases and decreases of Peugeot Citroën with a free demo! | |
What is the current stock price of Stellantis?
Are you curious about the current stock price of Alibaba? In the graph below, you can see how Stellantis shares are performing. Moreover, you can start trading Stellantis shares directly by using the buy and sell buttons.
Company data of Stellantis
Below, you can find the key company data of Stellantis.
Stock prices of Stellantis over the last 5 days
In the table below, you can see the stock prices of Stellantis for the last 5 days:
Strong portfolio: Peugeot is a strong brand with a significant presence in the European market. The brand has built a strong position in France and the United Kingdom.
Electric vehicles: Peugeot actively invests in electric vehicles and offers an increasing number of electric and hybrid models. With the rising demand for electric vehicles, this becomes increasingly important.
Collaboration with Stellantis: Peugeot is part of the Stellantis group, which is one of the largest automotive conglomerates in the world. Through this collaboration, Peugeot can exchange R&D, among other things.
What are the risks of investing in Peugeot stocks?
Competition: The market for car manufacturers is highly competitive, which requires Peugeot to constantly strive for market share.
Economic volatility: When the economy performs poorly, consumers often postpone buying a new car. Therefore, it is crucial to monitor the economy closely when considering an investment in Peugeot shares.
Dependency on government policies: Changes in regulations can have a significant impact on individual companies like Peugeot. For example, stricter emissions regulations can put profitability under pressure.
Supply chain disruptions: The production of a car requires many complex components. Disruptions in the supply chain can therefore impact the company's results.
Comparing brokers: click here to compare different stockbrokers. Opening an account usually takes only a few minutes.
Activate the account: then proceed with the activation steps to start investing in Peugeot stocks.
Depositing money: deposit funds directly into your investment account via bank transfer or credit card.
Buying Peugeot stocks: select the Peugeot stock and choose between a market order or a limit order.
Tracking results: don't forget to track your results. If Peugeot's performance declines, you can always sell the stocks.
What are Peugeot's competitors?
About Peugeot Company
Peugeot has been manufacturing cars for many years. Peugeot was part of the Groupe PSA, which also includes the brands DS, Citroen, Opel, and Vauxhall. Peugeot is the largest brand of PSA. PSA was listed on Euronext Paris and is also included in the CAC 40 index. Nowadays, you can invest in Peugeot stocks by investing in Stellantis. The PSA Group merged with Fait-Chrystler under this name.
In 2016, PSA announced its plans to expand significantly by acquiring other car manufacturers. They also aim to enter new markets by expanding into India, America, Canada, and Asia. The headquarters are located in Paris, and it is the third-largest car manufacturer in Europe, just behind Renault.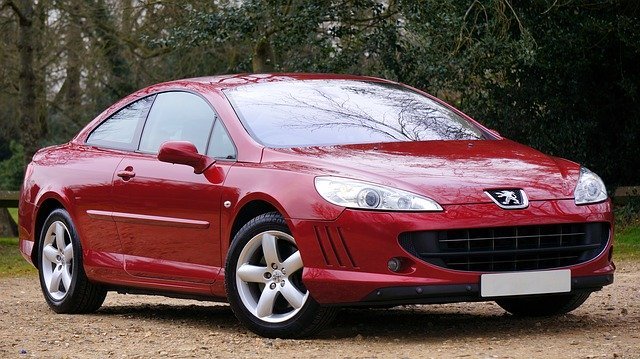 History of Peugeot
Peugeot started as a family business in 1810, and produced coffee mills and bicycles. In 1858, they added the lion to the Peugeot logo, and in 1889, Peugeot produced its first car: a steam tricycle. Later, they used an internal combustion engine from Daimler. In 1896, the automotive division was established after a family dispute.
International Awards
Peugeot has received various international awards for its vehicles, including the European Car of the Year award. Peugeot also developed the car with the lowest CO2 emissions in Europe. Therefore, Peugeot is a reliable brand, and even older models from the 1960s are still in use in Africa and Cuba.
If you have confidence that the new cars will also be highly reliable, an investment in Peugeot can be worth a consideration. However, it is important to first conduct a thorough analysis of the competitors to determine if investing in Peugeot stocks is indeed the right decision.
Electric and Hybrid Vehicles
Peugeot is not oblivious to global trends, and they have begun developing hybrid models. The company produces fully electric cars that further reduce CO₂ emissions. Due to the diesel scandal (which involved Volkswagen), this development has gained momentum, especially since many companies no longer allow diesel vehicles in their fleets.
Do you think Peugeot will continue to grow with energy-efficient models? In that case, it may be wise to buy Peugeot stocks.
Ambitions of Peugeot
In 2019, PSA announced that they will return to the American market in 2026. The goal has been set, but of course, thorough preparations are necessary. The introduction of new models will provide more opportunities for a successful entry. If Peugeot manages to establish a foothold in America, they can achieve higher profits, which could lead to an increase in the Peugeot stock price. This can be a good reason to invest in Peugeot by buying stocks.
Batteries and the Total-Peugeot Joint Venture
Peugeot and Total collaborate to produce batteries for electric vehicles. This decision was made in January 2020 and can be a smart strategic move. Total has ample expertise and sufficient charging infrastructure for electric vehicles. The goal for 2030 is to produce one million batteries, which would enable the production of many electric cars. Total plans to invest five billion in the program and intends to start a pilot factory in France in 2021 with an investment of 200 million. The goal is for Total's stake in the venture to decrease from half to one-third. Do you believe this collaboration will contribute to Peugeot's results? If so, it may be wise to buy Peugeot stocks by investing in Stellantis.
Is it Wise to Invest in Peugeot Citroën stocks?
Depending on the economic climate, investing in Peugeot Citroën stocks can certainly be interesting. One strong point of the company is its various strategic partnerships. For example, they collaborate with Ericsson to develop 5G vehicles and with Tata Motors to expand vehicle sales in India.
The company has established a strong position in France and Europe, which results in stable performance. However, it is advisable to closely monitor the overall economic situation. When the economy performs poorly, people buy fewer cars, which can make it wise to wait before buying Peugeot Citroën stocks.
As the company diversifies its risks, investing in the company becomes increasingly attractive. Peugeot Citroën has built a strong presence in China and Southeast Asia, which are promising growth markets. It is also worth mentioning that the company actively innovates and develops electric vehicles. A well-timed investment in Peugeot Citroën stocks can therefore yield positive results.
Should you buy Peugeot Stocks?
Peugeot has established a strong position in Europe and actively invests in electric vehicles. If Peugeot's electric vehicles become successful, the company can further expand. However, Peugeot must also compete with a new group of companies operating in this market. Therefore, it is wise to carefully compare Peugeot with its competitors before purchasing the stocks.
There is no objective answer to whether you should buy Peugeot stocks. Ultimately, you can assess the company's future prospects and determine if the stocks align well with your current risk profile.
Author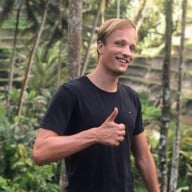 About
When I was 16, I secretly bought my first stock. Since that 'proud moment' I have been managing trading.info for over 10 years. It is my goal to educate people about financial freedom. After my studies business administration and psychology, I decided to put all my time in developing this website. Since I love to travel, I work from all over the world. Click <a href="/about-us/">here</a> to read more about trading.info! Don't hesitate to leave a comment under this article.