How to buy Peugeot Citroën shares?
Peugeot is an indispensable French car brand. The history of this family business goes back to 1810. Nevertheless, they have kept up with the times and the company has interesting plans for the future. Buying Peugeot Citroën stocks can therefore be an interesting investment. In this article you can read where to invest in Peugeot & take a look at the latest stock price.
Where can you buy Peugeot Citroën stocks?
Do you want to buy Peugeot Citroën shares? You can directly trade in Peugeot Citroën stocks with one of these reliable brokers:

| Brokers | Benefits | Register |
| --- | --- | --- |
How can you actively invest in Peugeot Citroën?
Not every investor buys stocks and then holds them for a longer period of time. Many investors nowadays choose to actively invest in Peugeot Citroën stocks via the internet. You can do this with a so-called CFD broker. With a CFD-broker, you can trade with leverage, which means that you can also take a position with an amount of one hundred pounds. But at which broker can you actually actively trade in Peugeot shares?
A good broker to actively trade in Peugeot Citroën CFD stocks is Plus500. Plus500 allows you to place orders for both falling and rising prices. With the free demo account, you can try out the possibilities without risk. Use the button below to open an account immediately:
What is the current stock price of Peugeot Citroën?
Would you like to know how Peugeot Citroën's stock price is developing? The chart below shows the current stock price of Peugeot CFDs. You can open a trading position whenever you want.
Is it smart to invest in Peugeot Citroën?
Depending on the economic climate, it can certainly be interesting to invest in Peugeot Citroën stocks. A strong point of the company is its various strategic partnerships. For example, they are working with Ericsson to set up 5G vehicles and with Tata Motors to also be able to sell vehicles in India.
The company has built up a strong position in France and Europe and is achieving stable results. It is, of course, advisable to keep a close eye on the general economic situation: when the economy is not performing well, people buy fewer cars, and it may then be wise to wait before buying Peugeot Citroën stocks.
As the company diversifies its risks more and more, an investment in the company becomes increasingly attractive. For example, Peugeot Citroën has built up a strong position in China and in South-East Asia, which are strong growth markets. It is also good to mention that the company innovates well and, for example, works on electric cars. A well-timed investment in Peugeot Citroën shares can therefore turn out well.
About the company Peugeot
Peugeot has been producing cars for many years. Peugeot is part of the PSA Group, which also includes the brands DS, Citroën, Opel and Vauxhall. Peugeot is PSA's largest brand. PSA is listed on the Euronext in Paris and is also included in the CAC 40 index.
In 2016, PSA announced its plans to expand significantly by acquiring other car manufacturers. They also want to enter new markets by expanding into India, America, Canada and Asia. The company is headquartered in Paris, from where sales of nearly four million cars will be driven. This makes it the third largest car manufacturer in Europe just after Renault.

History of Peugeot
Peugeot started as a family business in 1810 with the production of coffee mills and bicycles. In 1858, they added the lion to Peugeot's logo and in 1889 Peugeot's first car was produced: a steam tricycle. In 1896, after a family dispute, the car branch was set up. Peugeot is clearly a car brand that has been around for a long time.
International Prizes
Peugeot has received several international awards for its vehicles: for example, the Peugeot car was the European Car of the Year. Peugeot has also developed the car with the lowest CO2 emissions in Europe. Peugeot is therefore a reliable brand, whose older models from the 1960s still drive in Africa and Cuba.
Are you confident that the new cars, too, will be very reliable? In that case, you can certainly consider investing in Peugeot. First, do a good analysis of the competitors to determine whether investing in Peugeot is indeed the right decision.
Electric and hybrid vehicles
Peugeot is not blind to world trends, and they have therefore started to develop hybrid car models. The company also produces full electric cars that further reduce CO2 emissions.
Electric driving is better for the environment and consumer demand for electric cars is increasing. Because of the diesel scandal (from Volkswagen) environmental friendly driving gained additional momentum, especially now that many companies no longer allow diesel cars in their fleet.
Do you think that Peugeot will be able to grow further with the energy-efficient models? In that case, it may be wise to buy Peugeot shares.
Ambitions of Peugeot
PSA announced in 2019 that they will return to America in 2026. The target has been set, but of course, this will require a great deal of preparation. With the arrival of new models, there will also be more opportunities for a good start. If Peugeot manages to gain a foothold in America, they will be able to achieve higher profits. The Peugeot stock price may then rise. This can therefore be a good reason to invest in Peugeot by buying the shares.
Batteries and the Total-Peugeot joint venture
Peugeot and Total will work together to produce batteries for electric cars. This decision was taken in January 2020 and could certainly be a smart strategic move. Total has plenty of knowledge and sufficient charging points for electric cars. In 2030, the goal is to produce one million batteries with which many electric cars can be produced.
Total wants to invest 5 billion in the programme and in 2021 they want to start a pilot plant in France, in which 200 million will be invested. Total's share in the company is set to fall from half to one third. Do you think this cooperation will contribute to Peugeot's results? In that case, it may be wise to buy Peugeot stocks.
Author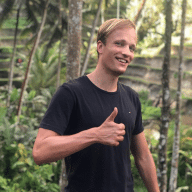 About
When I was 16, I secretly bought my first stock. Since that 'proud moment' I have been managing trading.info for over 10 years. It is my goal to educate people about financial freedom. After my studies business administration and psychology, I decided to put all my time in developing this website. Since I love to travel, I work from all over the world. Click here to read more about trading.info! Don't hesitate to leave a comment under this article.