How to buy Burberry shares (2023) – invest in Burberry
Are you considering investing in Burberry shares? On this page you can read how to buy and sell Burberry stocks. Additionally, you can examine the current stock price of Burberry.
Do you want to buy Burberry stocks for the long term? You can buy Burberry shares with a reliable broker:
| Brokers | Benefits | Register |
| --- | --- | --- |
| | Buy Burberry without commissions. Your capital is at risk. Other fees may apply. | |
| | Speculate with CFD's on increasing & decreasing prices of Burberry! 82% of retail CFD accounts lose money. | |
| | Benefit from low fees, an innovative platform & high security! | |
| | Speculate on price increases and decreases of Burberry with a free demo! | |
What is the current stock price of Burberry?
Curious about the current stock price of Burberry? In the graph below, you can immediately see at what price you can buy and sell Burberry shares:
Company Information of Burberry
Below is the key company information of Burberry.
Stock Prices of Burberry over the Last 5 Days
In the table below, you can see the stock prices of Burberry from the last 5 days:
Burberry is a well-known brand in the luxury fashion industry and sells high-end products with a high profit margin. The company is known for its innovation and strong distribution network, which allows it to sell its products anywhere in the world. Even in tough economic times, people in the higher segment still buy expensive products, which can make Burberry an interesting investment.
Burberry is expanding in China. Chinese people have a great interest in the luxury segment, which can increase the company's profitability. This can be a good reason to invest in Burberry shares.
What are the risks to consider when buying Burberry stocks?
Burberry is heavily dependent on the European and Asian markets for its sales. The company has to compete with various competitors who have large marketing budgets at their disposal. Therefore, it is important to compare Burberry with the competition when you consider an investment.
What are the biggest competitors of Burberry?
How to invest in Burberry stocks?
Step 1: Choose a broker where you can buy and sell Burberry stocks by visiting this page.
Step 2: Open an account by uploading a copy of your passport.
Step 3: Deposit money into your stock account via credit card or bank transfer.
Step 4: Select the Burberry stock by entering the ticker BRBY.
Step 5: Research the Burberry stock and determine the amount you want to invest.
Step 6: Click buy to send the order directly to the stock market.
About Burberry
The British luxury fashion house Burberry designs and distributes ready-to-wear clothing, including the iconic trench coat, shoes, leather goods, fashion accessories, eyewear, cosmetics, and fragrances.
The company originally focused on outdoor clothing and is now active in the high fashion market. The exclusive gabardine fabric, which is water-resistant and fully breathable, is produced exclusively for the Burberry brand. Burberry is a publicly traded company listed on the London Stock Exchange, and its headquarters are located in London, England.
Reputation damage at Burberry
Soccer riots
In the 1970s, violent soccer riots broke out, and Burberry's reputation was damaged as football hooligans were increasingly seen wearing Burberry clothes.
Unsold clothing, accessories, and clothing destroyed
In July 2018, it was revealed that Burberry had destroyed more than £90 million worth of clothing, accessories, and perfume over the past five years. Burberry claimed they did this to protect the brand and prevent items from being stolen or sold cheaply.
Greenpeace protested against this practice. Burberry claimed that the energy generated by burning the items had been captured, and that the process was therefore environmentally friendly.
However, in September 2018, the company announced that it would immediately stop burning unsold items and stop using real fur in its products. If you think this increased focus on sustainability can boost the stock price, it may be interesting to buy Burberry stocks.
History of Burberry
In 1856, Thomas Burberry founded the company Burberry and opened his store in Basingstoke, Hampshire. In 1891, a store was also opened in Haymarket, London.
The famous logo, an "Equestrian Knight" with a knight on horseback, was designed in 1904.
The iconic trench coat was born during World War I when English officers wore it in the trenches. After the war, the trench coat became popular among civilians.
An independent family business
Burberry remained an independent family business until 1955 after which it was acquired by Great Universal Stores (GUS) and was listed on the stock exchange. In 2005, GUS sold its remaining shares, and since then, the company's stocks have been traded under its name.
Burberry fashion house wants to attract wealthy Chinese customers
Burberry would like to sell clothes to wealthy Chinese customers. Therefore, the fashion house partners with Tencent, the Chinese owner of the popular chat app WeChat. In China, the two companies will experiment with new store concepts that focus on social media.
The opening of the new store in the Chinese city of Shenzhen is the first step in this collaboration. The store will be equipped with large mirrors, impressive stairs, artworks, and murals. Visitors to this beautiful store will be tempted to take selfies and post them on WeChat.
In China, the level of prosperity increases, and many Chinese people consider it important to show off their status. Burberry's stocks can benefit from this trend and this can be a good reason to buy Burberry stocks.
Should you buy Burberry stocks?
The luxury segment can be an interesting investment. Worldwide, the level of prosperity increases, and people in emerging economies especially like to show off their wealth. If Burberry succeeds in gaining market share in new countries, the stock price can further increase.
However, it is essential to consider the risks of investing in Burberry stocks. In the past, the company has frequently received negative publicity. If customers switch to other brands, the company's stock price can drop significantly.
Author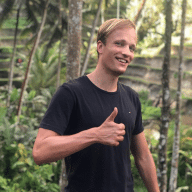 About
When I was 16, I secretly bought my first stock. Since that 'proud moment' I have been managing trading.info for over 10 years. It is my goal to educate people about financial freedom. After my studies business administration and psychology, I decided to put all my time in developing this website. Since I love to travel, I work from all over the world. Click here to read more about trading.info! Don't hesitate to leave a comment under this article.