How to buy Ericsson's shares (2023) – invest in Ericsson's stocks
Ericsson's is a well-known Swedish company that builds mobile networks. Do you want to invest in Ericsson's by buying its shares? In this article, we will explore how to invest in Ericsson's stocks and also find the current stock price.
If you have confidence in the future of Ericsson's, you can buy its shares with a reliable stock broker:
| Brokers | Benefits | Register |
| --- | --- | --- |
| | Buy Ericsson's without commissions. Your capital is at risk. Other fees may apply. | |
| | Speculate with CFD's on increasing & decreasing prices of Ericsson's! 82% of retail CFD accounts lose money. | |
| | Benefit from low fees, an innovative platform & high security! | |
| | Speculate on price increases and decreases of Ericsson's with a free demo! | |
What is Ericsson's stock price?
Would you like to know how Ericsson's stock price is developing? The graph below shows at what price you can trade the shares:
Company information about Ericsson
Below, you will find the key company information about Ericsson.
Stock prices of Ericsson over the past 5 days
In the table below, you can see the stock prices of Ericsson over the past 5 days:
What is the forecast for Ericsson's stock price in 2023?
Are you curious about what analysts think Ericsson's will do in 2023 and the following years? We have combined the predictions of analysts using data from Alpha Vantage. Remember that this figure is just a forecast of Ericsson's stock price movement and may not materialize.
5G dominant position: Ericsson has established a strong position in the delivery of 5G infrastructure and services. The company has a good reputation for innovation, which puts it in a favourable position to benefit from the new 5G technology.
Global presence: Ericsson operates in more than 180 countries and generates over $50 billion in revenue. This makes the company less vulnerable to local economic and political tensions.
Future-oriented: Ericsson works with new technologies such as 5G and cloud computing, which can create long-term value.
What are the risks of investing in Ericsson's stocks?
Competition: Ericsson faces strong competition from other 5G providers such as Huawei and Nokia. This competition can lead to lower profit margins and reduced profitability.
Political risks: Access to 5G infrastructure within a country is often politically charged. For example, Huawei is blocked in an increasing number of countries because it is a Chinese company. The same could happen to Ericsson in certain countries in the future.
Technology risk: If Ericsson fails to keep up with technological changes, it could lose market share.
Exchange rate: Ericsson is a Swedish company,wich means the value of the Swedish krona against the US dollar plays an important role.
What are Ericsson's biggest competitors?
Before you can buy Ericsson shares, you first need an account with an online broker. A stockbroker is a company that enables individual investors to trade shares. It is wise to compare the available brokers with each other; this allows you to determine which one suits you best.
Take the time to activate your account. You activate your investment account by uploading a copy of your passport and proof of address. Once your account is approved, you can deposit money and buy Ericsson shares.
To accomplish this, navigate to the Ericsson shares within the trading platform and enter the amount you want to invest. With a market order, you buy the shares immediately at the prevailing price, and with a limit order, you set the price you are willing to pay. Don't forget to review your investment regularly in Ericsson shares.
About the company Ericsson
Today, the Swedish company Ericsson manufactures telecommunications equipment. In the 1990s, the company was mainly known as a manufacturer of mobile phones. With a market share of over 30%, the company was among the leaders in the mobile phone market at that time. The company's headquarters is located in Stockholm.
History of Ericsson
Lars Magnus Ericsson founded the company in 1876 as a shop for the repair of telegraphy equipment. An order in 1878 to repair some Bell telephones inspired him to buy and study some phones from Siemens. In 1879, the first phones produced by Ericsson appeared on the market.
When Hendrik Tore Cedergren opened an independent telephone network in 1883, Ericsson was commissioned to supply the equipment for that network. In 1884, the first manual telephone exchange with a multiple switchboard was introduced to the market. In the 20th century, Ericsson gained a dominant position in the market for manual telephone exchanges.
During 1987, Ericsson introduced its first mobile phone, the Hot Pocketline. Ericsson became one of the largest producers of mobile phones.
The company suffered significant losses in the late 1990s. The loss-making division of mobile handsets became a joint venture with Sony under the name Sony-Ericsson. The core activity of the company Ericsson is now the development and deployment of mobile networks.
Ericsson goes public
In 1928, the company started issuing A and B shares. The A shares had a voting ratio equivalent to 1000 A shares. By issuing many B shares in 1928, the company generated a lot of money. Today, Ericsson's shares are listed on the Stockholm Stock Exchange and the American Nasdaq.
KPN chooses Ericsson to renew its core network
In October 2020, KPN decided to renew the core of its mobile network to improve the quality of the 5G network. This renewal is being done using equipment from the Swedish company Ericsson. For security reasons, KPN wants to have the core of its network renewed by a Western company.
Whether you should buy Ericsson shares ultimately depends on your personal position. Therefore, before investing in Ericsson stocks, determine your personal risk tolerance.
Once you have a plan in place, you can assess whether Ericsson fits within your portfolio. Take the time to compare Ericsson to similar competing companies. This allows you to determine if Ericsson is the most interesting option.
One positive aspect of Ericsson shares is that the company focuses on future technology. This positions Ericsson for further growth in the future, which can be a compelling reason to buy the shares.
Author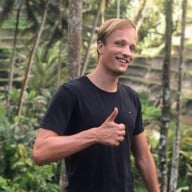 About
When I was 16, I secretly bought my first stock. Since that 'proud moment' I have been managing trading.info for over 10 years. It is my goal to educate people about financial freedom. After my studies business administration and psychology, I decided to put all my time in developing this website. Since I love to travel, I work from all over the world. Click <a href="/about-us/">here</a> to read more about trading.info! Don't hesitate to leave a comment under this article.